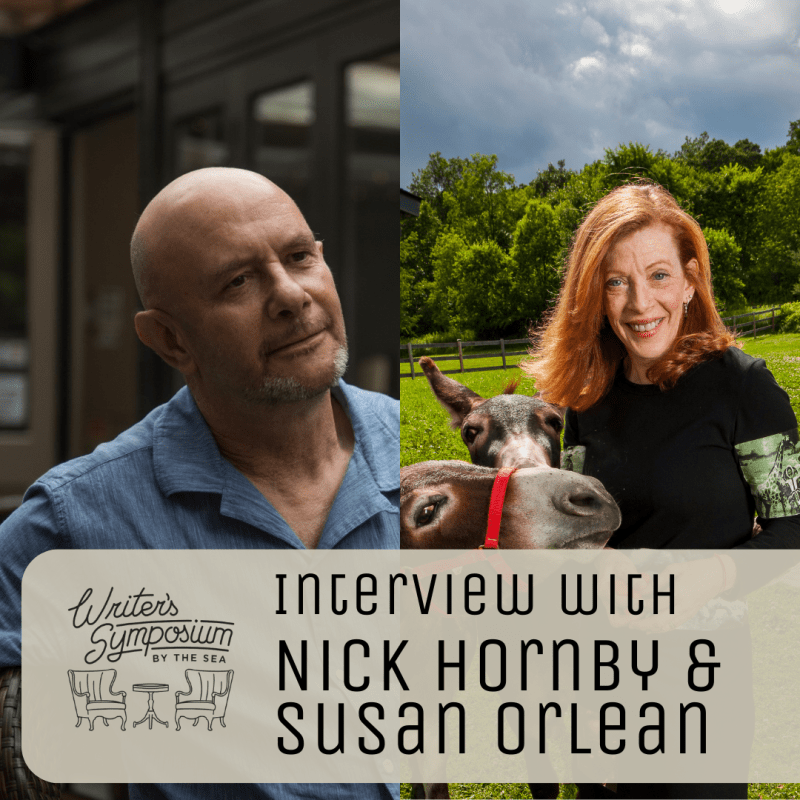 Novelist and screenwriter Nick Hornby will join Dean Nelson and author Susan Orlean in a conversation about Writing That Inspires as part of the 29th Annual Writer's Symposium by the Sea. 
Nick Hornby is the author of bestselling novels High Fidelity, About a Boy, How to Be Good, Juliet, Naked, and 2020's Just Like You. Though perhaps best known for his fiction, Hornby first became an overnight success for his memoir Fever Pitch (1992), which was adapted into a film in 1997 and again in 2005. His latest nonfiction book is Dickens and Prince: A Particular Kind of Genius. 
In addition to his accolades as a novelist and memoirist, Hornby is an accomplished screenwriter. He has written screenplays including An Education (2009), which earned him his first Oscar nomination, Wild (2014), and the adaptation of Colm Tóibín's Brooklyn (2015), which was nominated for three Oscars and won BAFTA's Outstanding British Film. His ten-part, short-form TV series State of the Union was broadcast by Sundance TV and has won two Emmys.  
Hornby received a degree in English literature from the University of Cambridge and his postgraduate certificate in education from Kingston University London. After graduating, he worked as a high school teacher in Cambridge and London but eventually left the profession to begin a career in writing. Around this time, Hornby started out his freelance journalism career and wrote for publications including Esquire, GQ, Time Out, and The New Yorker. 
Throughout his stories, Hornby explores human connection with a catchy blend of snappily observed humor and unsentimental emotion. According to Dean Nelson, director of the Writer's Symposium by the Sea, Hornby's works "tap into culture, beauty and motivation in profound ways." For Hornby, these topics are not limited to a particular genre but rather express themselves across mediums: 
"Ideas for education, entertainment, laughs, excitement, empathy… it will come out where it will. I think what writers want most is to be part of the cultural conversation, and that's why they keep drifting around from form to form." — Nick Hornby, Interview with Penguin Random House
Hornby will join author Susan Orlean in a conversation on Writing That Inspires with Dean Nelson on February 23, 2024. He is currently adapting Orlean's book Rin Tin Tin into a movie. This interview will be their first time on stage together. Click here for more information about Nick Hornby.