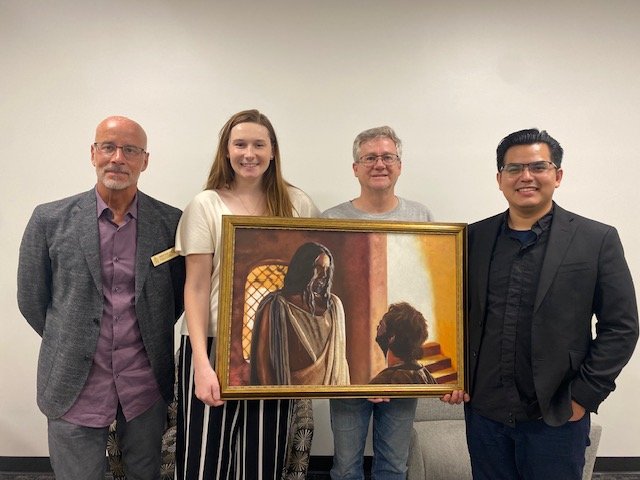 PLNU Balboa Regional Campus received a beautiful painting donated by a PLNU Alumni for its new chapel 
Mark Dickinson, PLNU Alumni was so gracious to donate a beautiful painting to our very new Chapel. Our students were so excited to partake in this event and for the art work.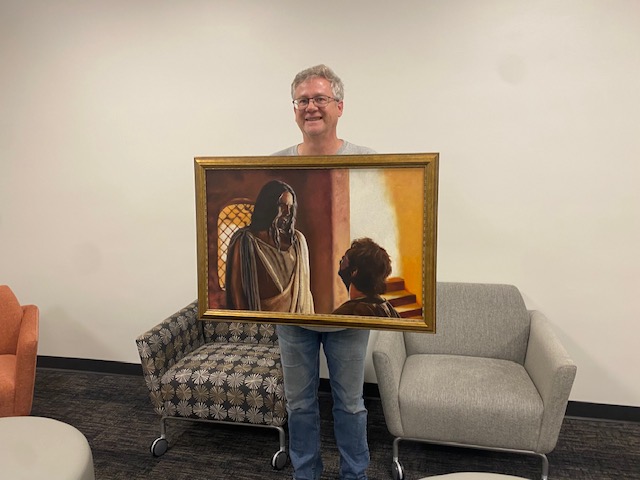 Thank you Mark for your generosity !
Mark Dickinson is the artist. He is an art graduate of the class of 1990.  His website can be viewed here: https://www.markdickinsonart.com/about