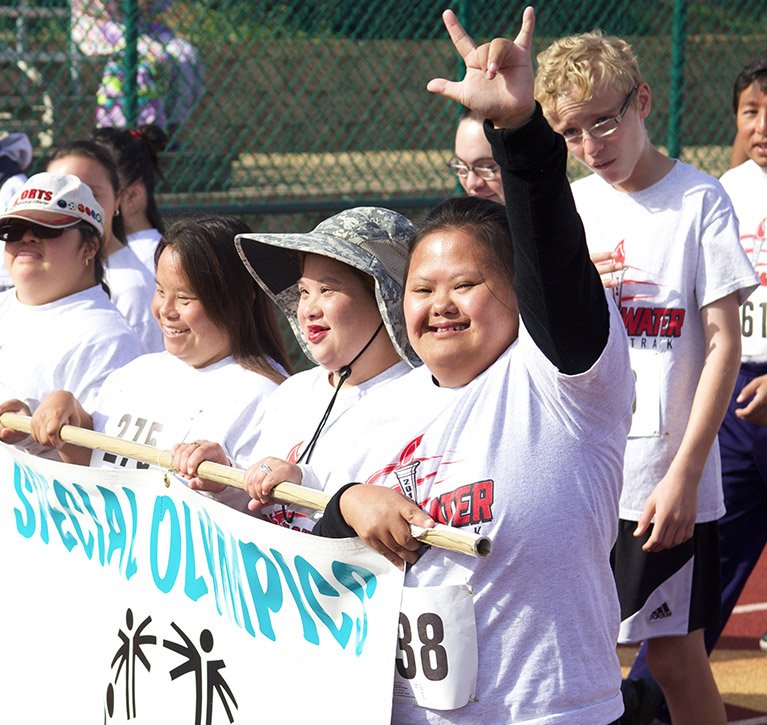 The PLNU Special Olympics Leadership Team made up of Faculty, Staff and Students organized and executed a successful event. There were 200 PLNU buddies for 254 athletes and 920+ in attendance.
The food was served by the PLNU Women's Soccer and Volleyball teams. Phi Upsilon Omicron operated the Arts and Crafts tables. The PLNU Student Dietetics Association and Kinesiology club facilitated health booths. The Surf, Rugby, and Men's Basketball teams were also very supportive. PLNU is honored to host this track and field event every year for Special Olympics.
Local News Coverage of Special Olympics 2017
Be inspired by athletes living with intellectual disabilities as they showcase their determination, courage, and skills in six track & field events including Running Long Jump, Standing Long Jump, Softball Throw, Shot Put, Running and Wheelchair Races.