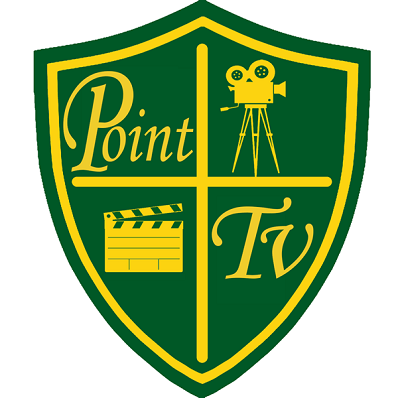 PRESS RELEASE
Point Loma Nazarene University
Contact: Natalie Mooney
Advisor: Alan Hueth & Lynn Walsh
Date: March 29, 2018
Written by: Natalie Mooney
"Students get Glimpse into the Silver Screen"
Point Loma Nazarene University film and communication students spoke to the director of The Glass Castle, Destin Daniel Cretton, after watching the film at Point TV's 2018 Spring Film Forum on March 13, 2018.
The Spring forum is an event held by Point TV during the spring semester to give students of all majors the opportunity to interview PLNU alumni and watch films created by PLNU alumni.
Cretton is a PLNU alumnus who graduated in 2001. As a freshman, he began his college career as a theology major but as he enrolled in more film classes, he changed his major to Communication. He didn't create his first short film until his senior year while he was studying at the Los Angeles Film Studies Center, a program available to film students as a study abroad experience through the university.
After creating his first short film Cretton said he "got addicted to the process and really loved it."
The Glass Castle is a film based off of the memoir written by Jeannette Walls which takes readers through her life growing up with her father. The film shows the emotional rollercoaster of their dysfunctional family led by an artist mother and an alcoholic father who would distract his children from poverty by creating imaginative scenarios and stories.
"I had never seen The Glass Castle before the screening," PLNU Media Communication Junior Analise Nelson said. "So there was a point where I suddenly realized we reached the end of the film, but I was crying and we were about to Skype with the director."  
"I was so shocked to receive an interview from Cretton," Olivia Mora, a freshman Journalism major, said. "He was so personable and genuinely showed passion for the films that he has produced. You don't see that as often anymore."
"It was good to hear the director say he was proud of his work because that's such a positive assessment for a film he envisioned, created and is now out there for the rest of the world to see," Nelson said.
Cretton's advice to students pursuing a career in film is to "Take pride in who you are as a storyteller and who you are as a person."
For more information regarding this release, the Point TV Professionals Unit, or anything Point TV related, please contact Alan Hueth at alanhueth@pointloma.edu or Natalie Mooney at nataliemooney3367@pointloma.edu