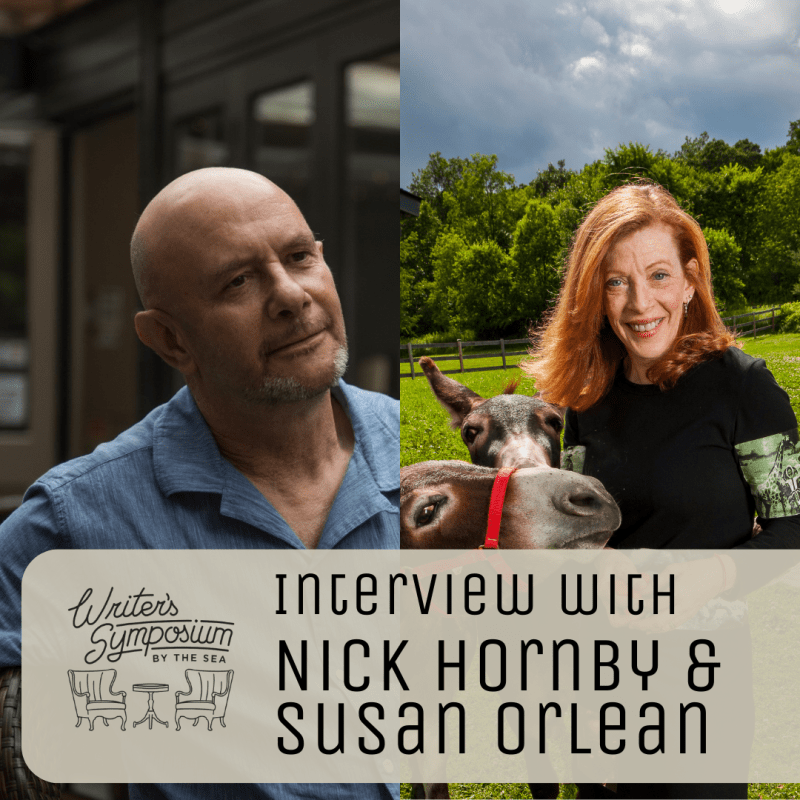 Bestselling author Susan Orlean will join Dean Nelson and author Nick Hornby in a conversation about Writing That Inspires as part of the 29th Annual Writer's Symposium by the Sea. 
Susan Orlean has been called "a national treasure" by the Washington Post and "a latter-day Tocqueville" by the New York Times. She is the author of The Library Book, Rin Tin Tin, Saturday Night, and The Orchid Thief, which was made into the Academy Award-winning film Adaptation. Her most recent book is On Animals, a collection of 15 essays that "celebrate the meaningful cross-species connections that grace our collective existence."
Along with her novels, Orlean has been a staff writer at The New Yorker since 1992. Her deeply moving explorations of American stories both familiar and obscure have earned her a reputation as one of America's most distinctive journalistic voices. According to Dean Nelson, director of the Writer's Symposium, Orlean's pieces "make you care about things you never knew you cared about." She has covered topics ranging from treadmill desks to taxidermy and has also written extensively about animals: show dogs, racing pigeons, backyard chickens, and beyond. She currently writes the Afterword column, an obituary column that pays homage to people, places, and things we've lost. Her journalism for The New Yorker and other publications has been compiled into two collections: The Bullfighter Checks Her Makeup: My Encounters with Extraordinary People and My Kind of Place: Travel Stories from a Woman Who's Been Everywhere. 
For Orlean, topics that cross between ordinary and unusual are a source of challenge and motivation for her writing:
"I'm interested in life and subjects that exist to be in the margins, in those places where there's cognitive dissonance, where what you expect isn't what you find, or what you hope for is not what you end up with, or what you imagined to be true turns out to not be entirely true. To me, that is where there's a lot of intellectual richness, and that's where my curiosity is really piqued." — Susan Orlean, Interview with Los Angeles Review of Books, 2021
Orlean will join author and screenwriter Nick Hornby in a conversation on Writing That Inspires with Dean Nelson on February 23, 2024. Hornby is currently adapting Orlean's book Rin Tin Tin into a movie. This interview will be their first time on stage together. Click here for more information about Susan Orlean.