The 2019 Writer's Symposium by the Sea began this week with two workshops: Exploding the Myths of Publishing and Writing About War.
Exploding the Myths of Publishing began the symposium series with presentations from Sandy Dijkstra and Breeann Kyte Kirby. 
Sandy Dijkstra, founder of Sandra Dijkstra Literary Agency, shared insight that she has gained from her vast experience in the publishing world, including information like tips on what to include when you submit your work to an agent.
Breeann Kyte Kirby, PLNU writing faculty currently completing her first book for publishing, shared her insight based on her current experience.
Kirby shared, "Writers should do their homework on an agent before submitting, be prepared with content in case the agent contacts them, find an agent who isn't asking for payment up front, and be open to the connections and networks that the process will build as they work to be published."
"This type of workshop is very helpful for writers who want face time with an agent and want to ask questions that might help them make that next step," said Kirby. This workshop did just that.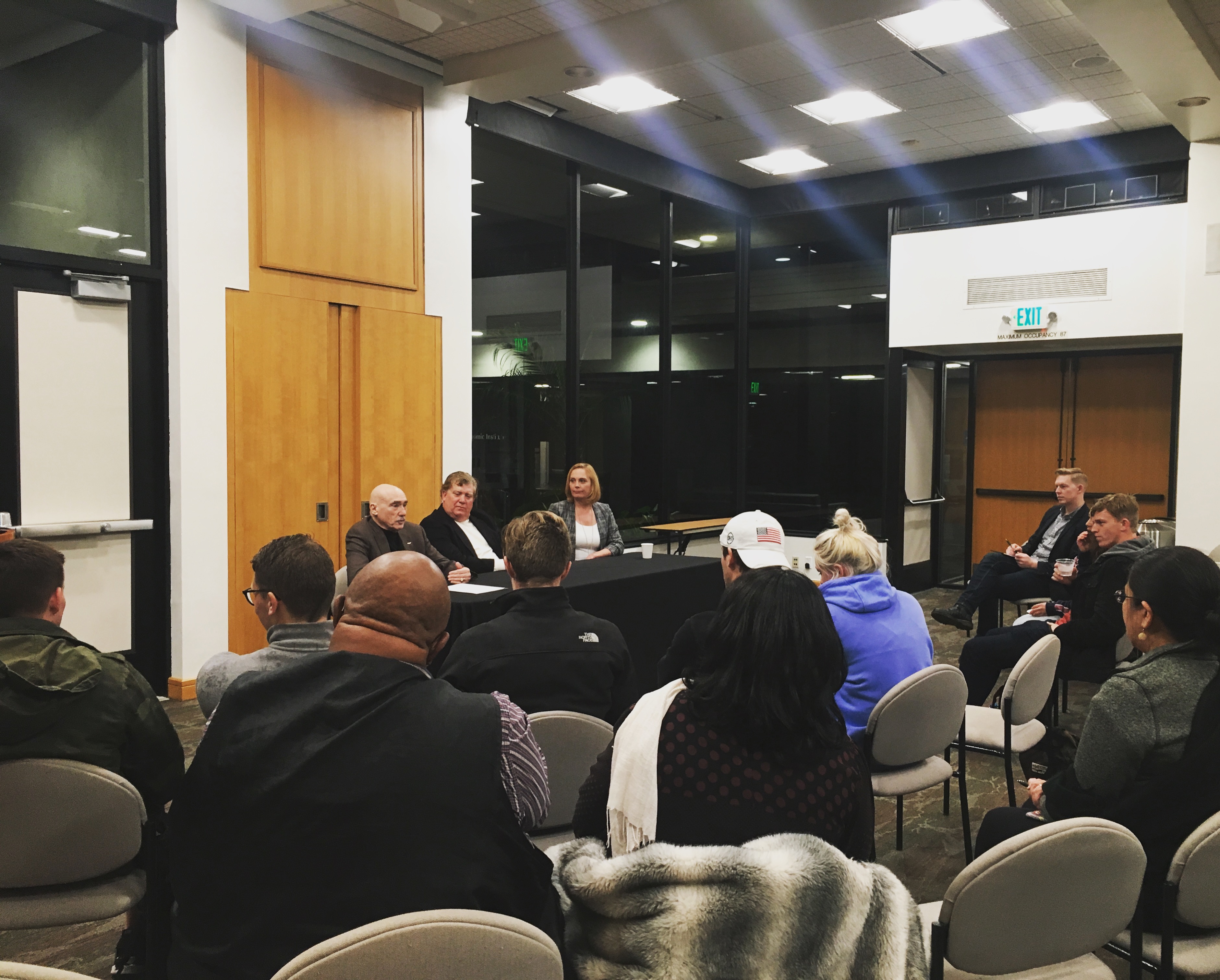 The Writing About War workshop included presentations from George Galdorisi, Scott McEwen, and Rebecca Johannsen.
Each writer reviewed their experience writing in the genre and discussed how experience, writing style, and audience can impact the text. 
Next week the Writer's Symposium by the Sea will continue as the Evening Interviews begin, featuring Jody Hassett Sanchez, Nnedi Okorafor, E.J. Dionne, and Christian Wiman.
For the complete Writer's Symposium by the Sea schedule, please visit our website or follow us on Facebook.