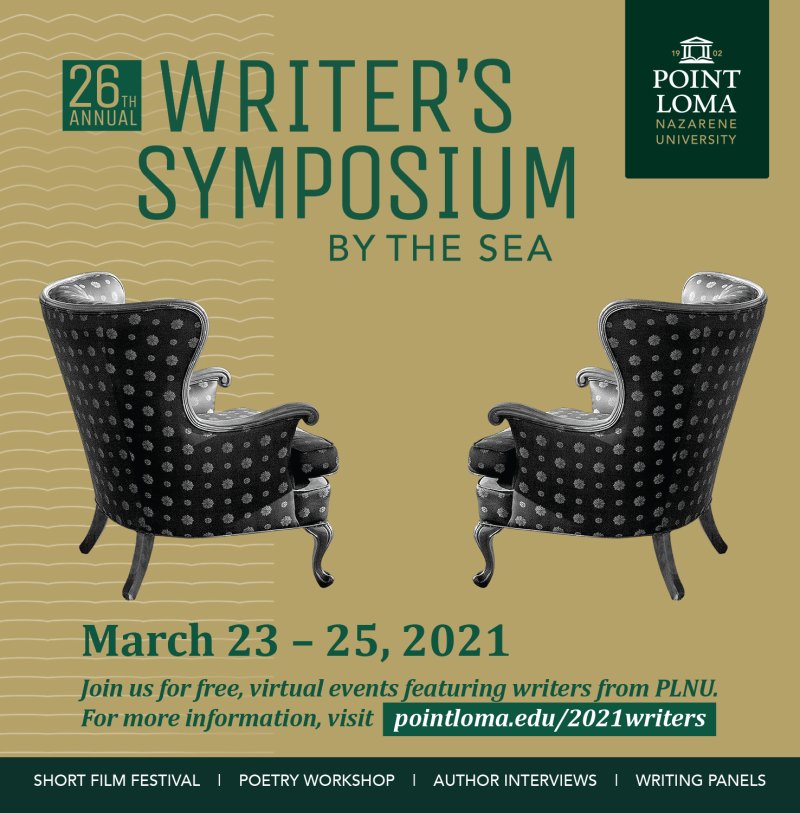 On March 23-25, the 2021 Writer's Symposium by the Sea went live, featuring writers from Point Loma Nazarene University. 
For more information about this year's events, check out this article from Dean Nelson.
All interviews and events were recorded and are still available for streaming. See below for this year's list of events and links to watch!