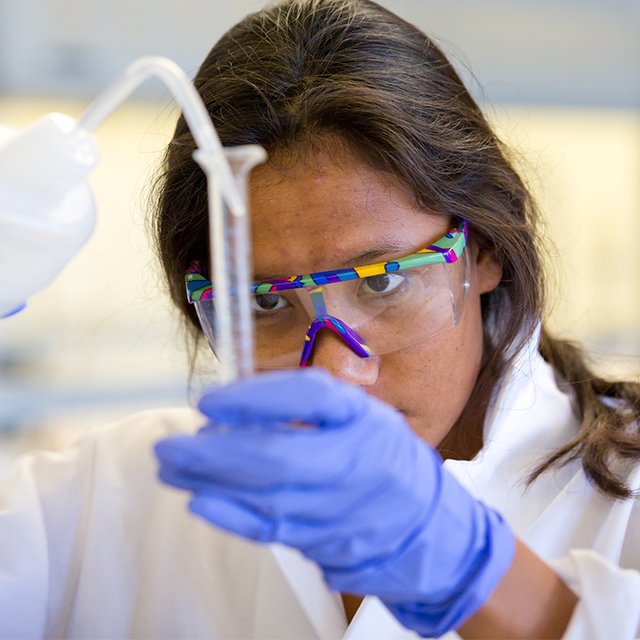 From the synthesis of pharmaceutical drugs to the discovery of new materials, chemistry is everywhere. The goal of the Chemistry Club is to get you connected to other science majors and help you learn more about this exciting field and its countless job opportunities.
Many new and exciting discoveries are happening every day in the world of chemistry. The Chemistry Club is a student chapter of the American Chemical Society. Our objective is to create an environment where members are provided with support, guidance, and opportunities to explore different careers in chemistry and discover specialized paths to pursue their passions.
More specifically, the Chemistry Club does community outreach aimed at getting students excited about chemistry through science demonstrations at local elementary and middle schools. In addition, the Chemistry Club organizes graduate school and industry panel discussions to expose science majors to the various career opportunities available to graduates with chemistry, biology-chemistry, or environmental science degrees. Further exposure to the different fields of chemistry is also provided by attending the annual American Chemical Society conference.
Overall, being a member of the Chemistry Club is a great way to be connected to other students and explore career opportunities that match your passions and interests.