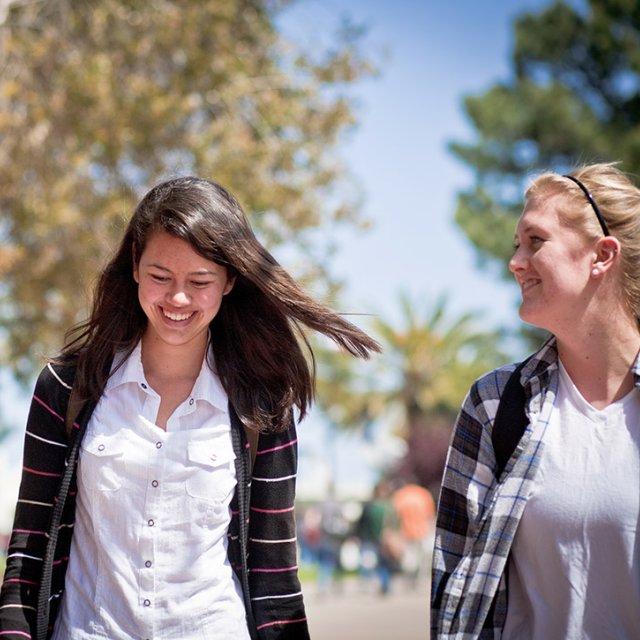 Learning Experiences for Academic Progress (LEAP) provides a small group of freshmen with a year of selected activities, structured academic programming, and on-campus support services in order to increase academic success, retention, and degree attainment. The LEAP experience is designed to assist students with the transition from high school into a four-year, residential environment by providing a network of educational, personal, social, and spiritual support for one academic year. 
The yearlong Freshman Studies Seminar (FST 100, FST 101) focuses on study skills, motivational issues, university-level writing, critical-thinking skills and the institutional and personal resources that can contribute to academic success. Faculty members, along with professionals from Student Success and Wellness, Engagement and Retention, and Residential Life, serve as advocates and facilitators to encourage students to achieve their educational goals. In addition to curricular programming and academic enrichment, purposeful and holistic co-curricular opportunities are incorporated into LEAP. 
LEAP plays an important role as a bridge experience from high school to university-level work to assist at-risk, first-time freshmen in achieving a successful academic career. While the program is not open for self-selection, the university identifies and invites applicants who would benefit most from the program's high expectations for academic success to join the LEAP cohort.  
For more information on the LEAP program, please contact the PLNU admissions office. 
Office of Undergraduate Admissions
3900 Lomaland Dr.
San Diego, CA 92106
Phone: (800) 733-7770
Fax: (619) 849-2601
admissions@pointloma.edu