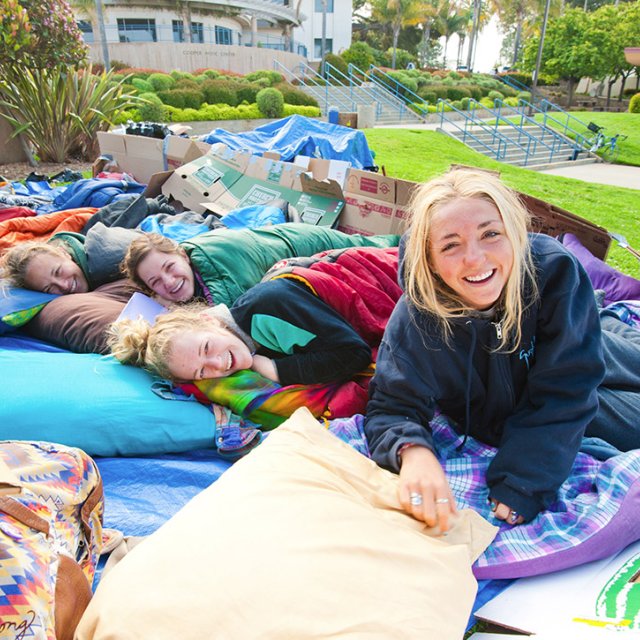 PLNU's Microfinance Club brings students together who have a passion for global poverty issues, and serving "the least of these" by combining viable business solutions with a compassionate mindset.
You will have the chance to plan and coordinate unique campuswide events to raise awareness for important global topics. For example, participating in the club's Two Dollar Challenge allows you to simulate living conditions of nearly half the world's population by eating simple meals, boiling water, and living in a mock shantytown on campus — all for under $2 a day — while raising money for microfinance programs in developing countries.
The Microfinance Club is closely aligned with PLNU's Center for International Development and other partners in hosting powerful events and conferences to support people in impoverished countries who are trying to find meaningful, productive, and sustainable livelihoods. These community events allow you to expand your understanding outside the classroom, as well as network and connect with organizations and business professionals passionate about international development, nonprofit work, global poverty alleviation, and sustainability issues.
Faculty Advisor