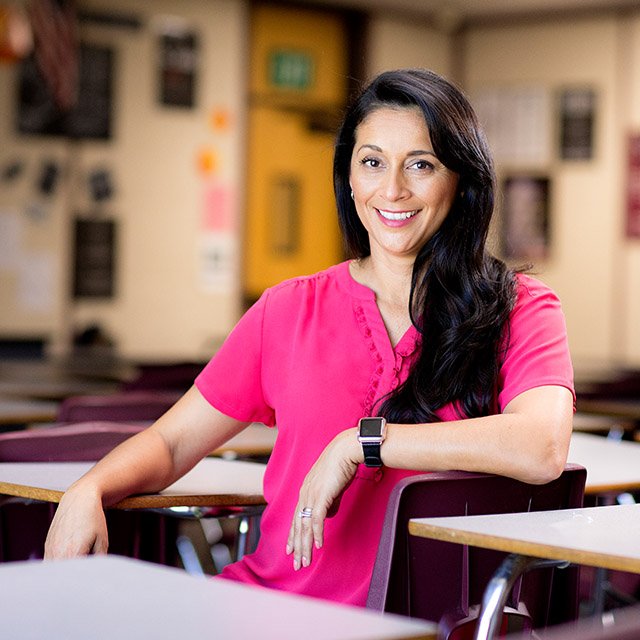 PLNU is proud to offer graduate-level credit for your participation as a new teacher in a qualifying Induction program, or in a support role of new and pre-service teachers. A reduced fee of $75 per unit is provided for this graduate credit, applicable to a PLNU Master's degree.
Qualifying Candidates
Credentialed Beginning Teachers working in a school district may earn 3 credits per year for completion of one or two years of a CTC-approved Beginning Teacher Induction Program satisfied through an approved School District or County Office of Education.
Induction Mentors and Clinical Practice Master Teachers may earn a total of 3 credits for the CTC-required training and subsequent supervised service to a pre-service or beginning teacher. 
*Induction credit is dependent on an MOU agreement between the university and your district. Please verify with your human resources department an MOU exists before registering for induction credit. 
*Salary advancement based on university credit must always be approved by the school district and should not be assumed. Please verify before you purchase.
Qualifying Service
Successful completion of at least 1 academic year of Induction as a beginning teacher (3 credits per year of participation, 6 credits maximum).
Training for, and at least one year of service as, a Support Provider/Mentor to a teacher in Induction or other formal mentoring program established at the district/school (3 credits maximum) as verified by the district served. 
Training for, and at least 8 weeks of service as, a Master Teacher/Guide Teacher to a pre-service teacher (3 credits maximum), verified by the university served.
Sending Evidence of Completion:
Send in one email the following evidence to Megan Tamayo, mtamayo@pointloma.edu, with the subject line "last name first name type of credit date" (Ex: John Doe Master Teacher 1.15.18)
Induction Teachers – a copy of the candidate's Individual Learning Plan (ILP) and official certificate or letter of successful completion on district letterhead.
Support Providers - a copy of your Beginning Teacher's Individual Learning Plan (ILP) and a written reflection of the specific improvements you saw in your beginning teacher's practice.​
​​​​​​Master Teachers – a copy of your Master Teacher training certificate, and verification of your completed service on university letterhead.
Online Registration
Registration must occur 3 units at a time. If you have evidence of completion of 2 years of induction, and therefore can earn 6 units of credit, you will register twice for 3 units each.
Bakersfield RegistrationMission Valley Registration
For Additional Questions, Please Contact: