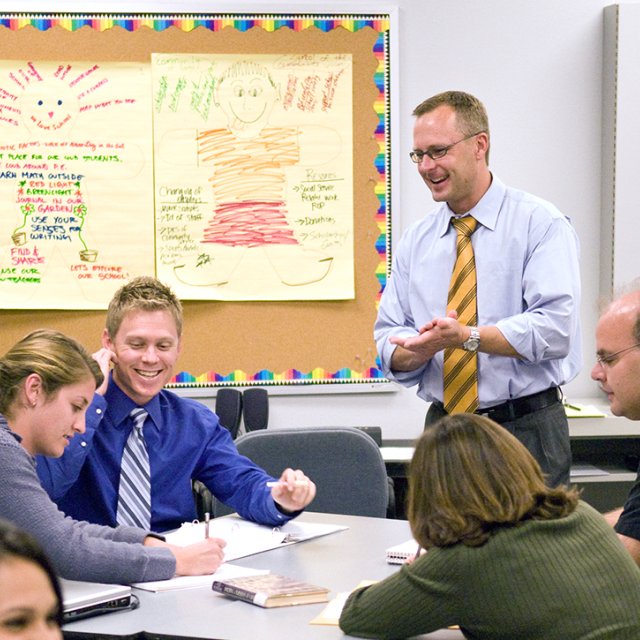 PLNU is proud to offer induction participating teachers and support providers the opportunity to earn 3 – 6 graduate units upon completion of their district's induction program. A reduced fee of $75 per unit is provided for this graduate credit.
Online Registration
Registration must occur 3 units at a time. If you have evidence of completion of 2 years of induction, and therefore can earn 6 units of credit, you will register twice for 3 units each.
*Induction credit is dependent on an MOU agreement between the university and your district. Please verify with your human resources department an MOU exists before registering for induction credit. *
Bakersfield RegistrationMission Valley Registration
Program Completion
At the completion of your induction program, or the completion of each year, email the following documents to the contact below:
Required Documents
Documents must include your name, district, date, and specify Induction Year 1 or Year 2. Handwritten documents will not be accepted. Please note, if you are participating in the MALL program you will not register for your induction units this way, but will do so within your program when you register for all of your other courses.
Beginning Teachers Please Submit:
Letter/Certificate of Completion for Year 1 and/or Year 2 (Make sure the certificate clearly states which year(s) it covers)
A copy of your completed Individual Learning Plan (ILP) clearly showing all of the following:

Your chosen CSTPs on which you focused
Your rationale for choosing these focus goals for your ILP
Pre-and post-quantitative student achievement data that informs your reflection (this indicates what impact your goal areas had on student achievement)
The implication that this inquiry will have on your future practice

Please note: these are all the normal requirements in district Induction programs and should already be present in your documentation

If your district forms do not require the items in #2 above, you must provide a separate document reflecting on those 4 bullet points.

Download and complete the Official Transcript Request form. Once you are notified that your credits have been earned, send the form to
records@pointloma.edu.
Coaches:
Provide a Certificate of Completion, signed by your induction director, verifying successful support of beginning teachers for each year you are seeking credit.*
Complete a reflection document that depicts the following:

Your specific work with at least one beginning teacher. What were the ILP goals? What support strategies were the most effective?
A description of how students achieved as a result of your beginning teacher's goal area
Your next steps as an educator and your future goal areas as a support provider
*Coaches may earn a total of 6 induction credits, regardless of how many years you serve as a coach.