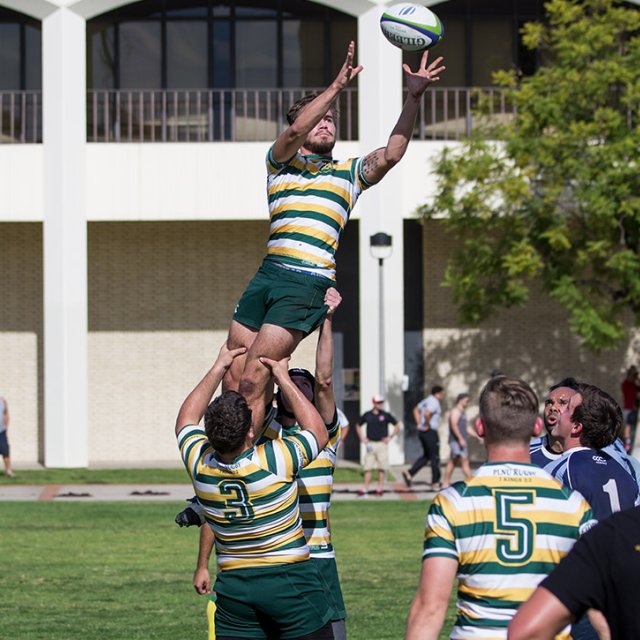 Founded in 2001, the PLNU Rugby Club is committed to bringing "The Light of the word" to the sport of rugby.
The PLNU Rugby Club competes in the Gold Coast Conference Intercollegiate Rugby and is a member of National Small College Rugby Organization. The program first achieved national success in 2005 finishing fifth in USA Rugby Division II. Recently, the club won back-to-back Western Region Challenge Cup Championships in Pittsburgh in 2016 and 2017, finishing second and third, respectively.
The program is led by a paid coaching staff with years of experience. The team holds practices twice a week, with additional training sessions that vary during the year.
The club is generously supported by the PLNU Rugby Associates.
For additional information, game results, and photos, visit the PLNU Rugby Club Facebook page.
Contact information
Coach Dale 
(760) 484-7217
dale.turori@gmail.com
John Dally, Faculty Advisor 
(619) 849-2985
rugbyclub@pointloma.edu