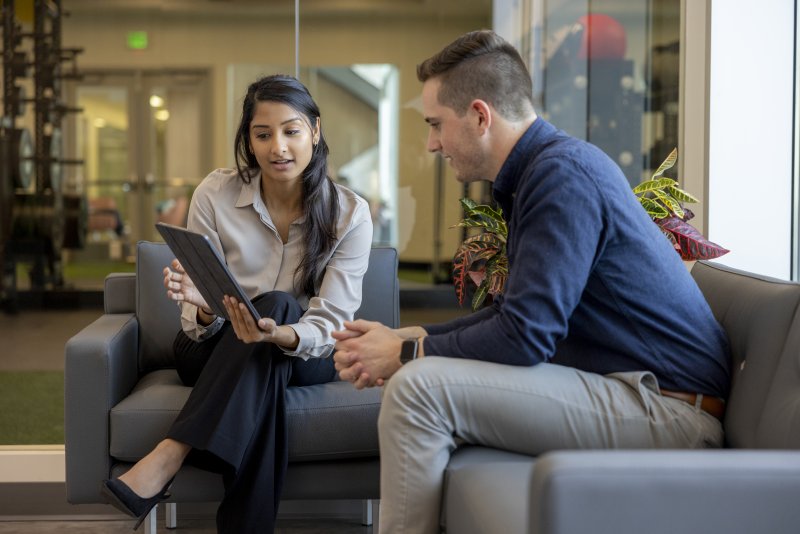 Individuals with a strategic communication degree are well-prepared for a variety of career paths. According to the U.S. Bureau of Labor Statistics, graduates with a degree in communications often pursue careers in communications, but they also pursue opportunities in a variety of other categories earning an average salary of $54,000.
This versatile degree makes you marketable to many companies and can also prepare you to work successfully for yourself.
What is a B.A. in Strategic Communication? 
To define a Bachelor of Arts in Strategic Communication, you first have to define strategic communication as a field. Communication majors can expect to study all forms of communication — written, verbal, and nonverbal. As a strategic communication major, you'll hone those same skills by learning to share the right story with the right audience to achieve your desired goal.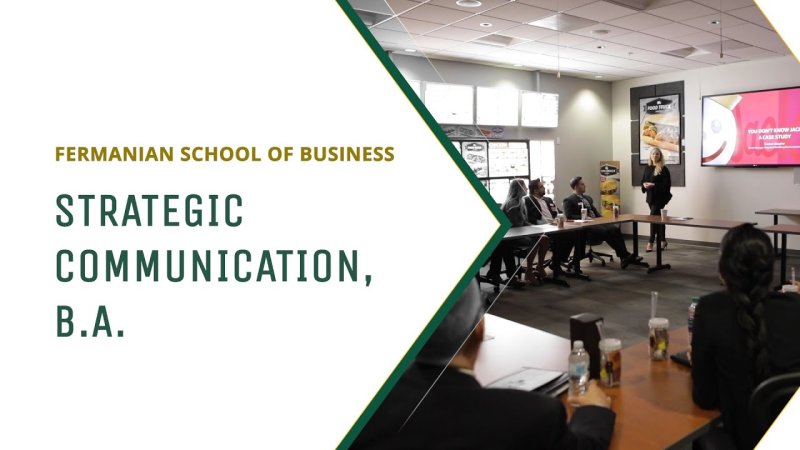 This may seem like an oversimplification, but strategic communication at its core is about the ideal customer hearing the best message. Your goal is to convert a visitor into a customer. Earning your B.A. in Strategic Communication will prepare you to encourage this conversion.
Degree programs like the B.A. in Strategic Communication at PLNU are designed for independent individuals looking to complete their education and gain a new perspective on communicating ethically and effectively. Classes you can expect to take while earning this degree include topics like: 
Organizational communication
Communication and leadership
Communication and culture
Public relations
And more
What Careers Can I Pursue with Strategic Communication? 
With a B.A. in Strategic Communication, you'll be prepared for the next step in your career with versatile communication skills, marketing practice, and writing and editing experience. You can pursue roles with various brands and individuals or even work for yourself. Good writing and communication are needed in every role. Strategic communication is all about infusing communication with a plan and a purpose, and the career opportunities reflect this mission.
1. Social Media Manager
Average annual salary: $60,141 per year
Education requirements: bachelor's degree
Social media may be one of the most fluid and changeable branches of strategic communication. Since its rise in the early 2000s social media has been an interesting player in the world of corporate communications and branding, introducing an entirely new marketing opportunity for the business world. 
As a social media manager, you'll be responsible for communicating business' or brands' messages with their online audiences. This job tends to include more rigorous hours as you'll be constantly checking posts and content. If you're looking for a more traditional nine-to-five work day, you may want to consider another career.
2. Journalist
Average annual salary: $48,370 per year
Education requirements: bachelor's degree
According to the American Press Institute, "Journalism is the activity of gathering, assessing, creating, and presenting news and information. It is also the product of these activities." Journalists play a unique role in the strategic communication realm. 
As members of the free press, journalists act as a different kind of strategic communicator. As a journalist, your job would most likely be to present information fairly and accurately as an objective source for readers, viewers, or listeners. Many journalists hold to the Society of Professional Journalists Code of Ethics, the elements of which are focused on ethical reporting practices.
__________
It's never too late to start your journey.
Earn your B.A. in Strategic Communications today.
__________
3. Public Relations Specialist
Average annual salary: $62,800 per year
Education requirements: bachelor's degree
This branch of strategic communication deals with the idea of public image and reputation. More than any of the other positions you might occupy with a strategic communication degree, a job as a public relations specialist is going to place you in the public eye. 
Whether you're representing a brand or an individual, in this role you'll be tasked with creating a language for both written and spoken messaging. Your job is to share the story of your brand or individual in the best way, marketing them to audiences and preserving their status and perception.
4. SEO Manager
Average annual salary: $67,507 per year
Education requirements: bachelor's degree
SEO or search engine optimization managers are focused on creating the best user experience. Any website or online platform requires good SEO to keep it functioning well and to promote it to potential users. According to the Digital Marketing Institute "SEO managers consider all aspects of a search and provide the strategies required to find visitors who will need a particular service." 
They work with the rest of the marketing team to encourage website visitors to become customers or at the very least "followers" of the brand or individual. They work in a more behind-the-scenes role analyzing web trends and usage to better tailor the visitor experience to their ideal customer.
5. Research Analyst
Average annual salary: $63,920 per year
Education requirements: bachelor's degree
A research analyst spends time researching and analyzing their research. That may seem like an obvious statement, but this degree title is straightforward and accurate to the work you'd be doing. You'll gather research from the rest of your communications team or the individual or brand you work for and analyze the content. 
You'll look at things like trends month over month, most engaging content and least engaging content, and long-term rise or decline. Research analysts play an important role in strategic communication strategy because they help the rest of the team understand how the product or individual is resonating with the intended customer or audience. 
Note: All statistics are acquired from the U.S. Bureau of Labor Statistics unless otherwise indicated.
Should I Get a Strategic Communication Degree?
Earning your strategic communication degree ensures you'll be prepared for a career working in a variety of settings. From objective reporting to social media marketing, strategic communication is a growing field with many opportunities to work both for large firms or for yourself. 
Interested in learning more about PLNU? Watch our video below.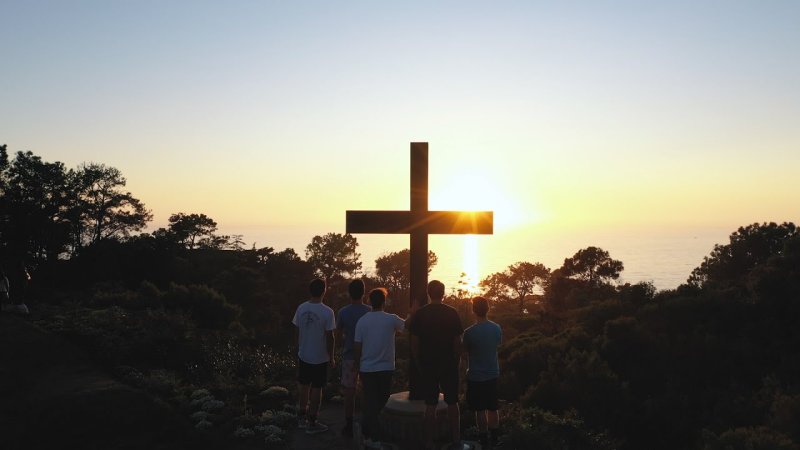 A strategic communication degree from a university like PLNU will prepare you to apply for these positions. Like many of its degree completion programs, the B.A. in Strategic Communication is designed to take the knowledge and education you've already worked hard for and apply it to a flexible program you can finish on time in tandem with a full-time work schedule. Expert faculty teach asynchronous coursework in topics like persuasion, advanced strategic communication, digital communication, and interpersonal communication. 
Get in touch with a program counselor