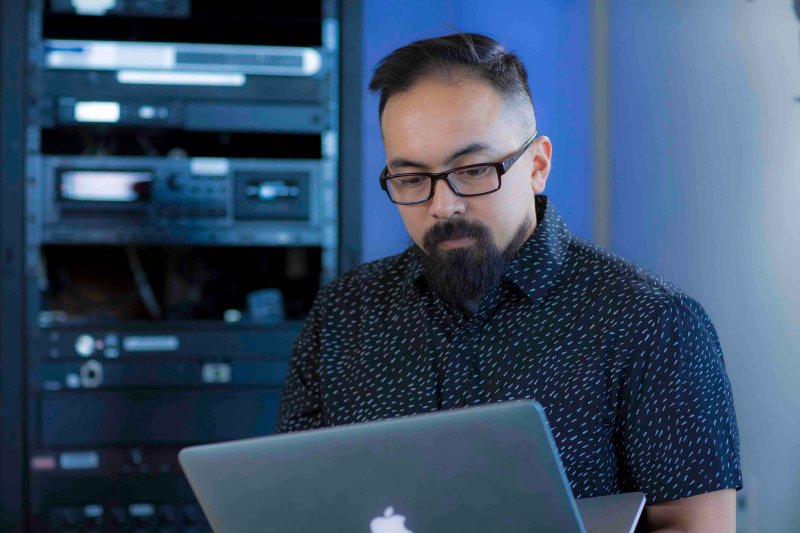 According to the U.S. Bureau of Labor Statistics, the computer and information technology sector is expected to increase employment by 13% from 2020 to 2030, which is significantly faster than the average for all occupations.
And according to the Computing Technology Industry Association (CompTIA), the global information technology market will have reached $5 trillion by the end of 2022. IT continues to be the biggest sector of the tech industry and the growth we're seeing means plenty of new, stable, and lucrative IT jobs.
The incentives for joining IT careers are multiplying. In California, for example, there's a minimum wage salary for computer software exempt employees, and it's not low.
There are multiple avenues you can take with an IT degree. And while some IT positions don't require extensive education, they require the skills and abilities to implement solutions at a high level — which an IT degree affords. Find out what jobs you can get as an information technology professional and what it takes to land them.
What is information technology?
Information technology is the use of computer systems or devices to access, store, retrieve, and send information. It's a large and continuously growing industry in our workforce today — one that's vital to business operations, personal data, and everyday activities.
Every business and organization has an IT department ensuring that their systems, networks, and data connect and function the way they're supposed to. IT professionals cover everything from infrastructure and database management to cybersecurity, cloud computing, and machine learning. It drives productivity and supports business functions. It's the foundation of both our personal and professional lives, spanning all the ways we connect and communicate.
__________
It's never too late to start your journey.
Earn your IT degree in as few as 15 months.
__________
Is the IT field a good career?
The information technology industry continues to grow as advancements in technology become more prevalent worldwide. With this comes necessities like data security, computer storage, efficient communications, and maximum outputs. It also results in better communications between businesses and people, and versatile jobs for IT professionals that span industries. You don't have to look far to see there are many positives to joining the IT field. 
It's hard to ignore the perks that the IT industry offers employees today, for example:
Quick employment
Positions in every sector
Multiple career paths
Flexible work environments
High salaries
Accessible entrances into the field
The demand for IT workers is so high that whether you are a certified IT professional, have a college degree in the field, or have extensive education, there are vast opportunities for employment.
The versatility of the industry is also appealing. IT professionals are needed in every industry, from healthcare to transportation and education. In IT, you have the opportunity to choose a direction that aligns with your interests and passions. And no matter where you land, you can bet you'll be driving innovation for your industry.
Lastly, one of the most significant benefits of an IT career is the pay. At a substantially higher value than the average entry-level position, the compensation for IT professionals alone is worth considering for many looking to pay off student debt and set themselves up for the future. To give you an idea, in 2020, IT professionals made an average yearly salary of $91,250. Since then, the demand for IT professionals and their average salaries have grown even more. Positions in cloud computing, cybersecurity, and big data are among the highest paid in the industry, making between $105,000 to $157,000 a year.
What IT jobs are in demand?
Starting out in IT can lead to a number of opportunities, but it's good to know which avenues are the most lucrative and promising before pursuing a specific path. The most popular IT jobs range from positions dealing with data to security and everything in between. And as most tech employers are looking to persuade new talent, they are increasing offers with signing bonuses, cash incentives, unlimited paid time off, and remote or hybrid work environments.
The most in-demand IT jobs at the moment are computer support specialist, computer systems engineer, data warehouse analyst, IT project manager, and systems analyst.
While computer support specialists provide technical support to users, fixing problems and helping customers find solutions, computer systems engineers create computer and data communications networks for businesses. 
Data warehouse analysts primarily build and maintain systems that store large amounts of data, and systems analysts review the processing needs of businesses and help them acquire the proper software, build networks, and test systems. 
Finally, IT project managers manage project requirements, develop budgets and schedules, lead project teams, and oversee communications. Depending on your acquired skill set, education, and unique passions, you may be drawn to certain IT professions over others.
What are the must-have skills for an IT career?
Beyond the core skills necessary for any profession, like communication, adaptability, creativity, collaboration, and emotional intelligence, there are seven in-demand skills that will make you a successful candidate for an IT career. 
The top must-have skills for IT are: 
Security: A foundational IT skill, security is important in almost all tech jobs. You'll want to know how to install firewalls and routers, encrypt data, mitigate risk and analyze any threats, understand compliance regulation and ethical hacking, and become familiar with physical, software, and network security.
Programming: In order to develop software, websites, and applications, you'll need to know how to program. If you have a basic understanding of some of the top programming languages, like Python, C++, and JavaScript, you'll be at a great starting place.
Understanding systems and networks: Whether you work in cloud administration, security, or any number of jobs, you'll most likely be required to ensure systems and networks are running smoothly. Troubleshooting, installing and configuring hardware and software, and maintaining all forms of networks will be key to your success.
Data analysis: Data analysis is also a helpful skill necessary for finding inefficiencies within operations. By learning SQL, Statistics, and Python, you'll be able to provide enormous value to your team. 
Development operations (DevOps): A combination of "development" and "operations," DevOps is a skill that focuses on bridging the areas of software development and IT teams. Having this skill means you'll help businesses continue to deliver their products quickly and efficiently.  
Cloud computing: Cloud computing is another necessary skill that will allow you to do everything from building cloud infrastructure to providing ongoing maintenance for cloud platforms. 
Machine learning: This is a very useful skill for programmers and data analysts. If you'd like to work with artificial intelligence, this skill, along with others mentioned above, will be vital to your success and growth in the industry. 
If you cultivate these skills, you're guaranteed to enhance your IT career and gain the attention of tech employers.
What will you learn with a degree in information technology?
A degree in information technology will allow you to learn about the relationships between humans and computers. It will train you how to store, secure, manage, retrieve, and send information. You'll learn about both hardware (physical equipment) and software (operating systems and applications). You'll gain the skills to lead or be an integral part of a technical team responsible for the infrastructure and assets of a business, no matter the industry. 
Core subjects may include database systems, programming principles, customer support systems, internet technologies, project management, security, managing remote teams, and ethics in information technology. Whether you're looking for a certificate program or a four-year bachelor's degree, begin pursuing your career in IT today.
Get your degree in IT at PLNU
Make a more connected world possible through IT. Learn more about PLNU's computer information technology bachelor's degree completion program, connect with a counselor to get your questions answered, or apply now!