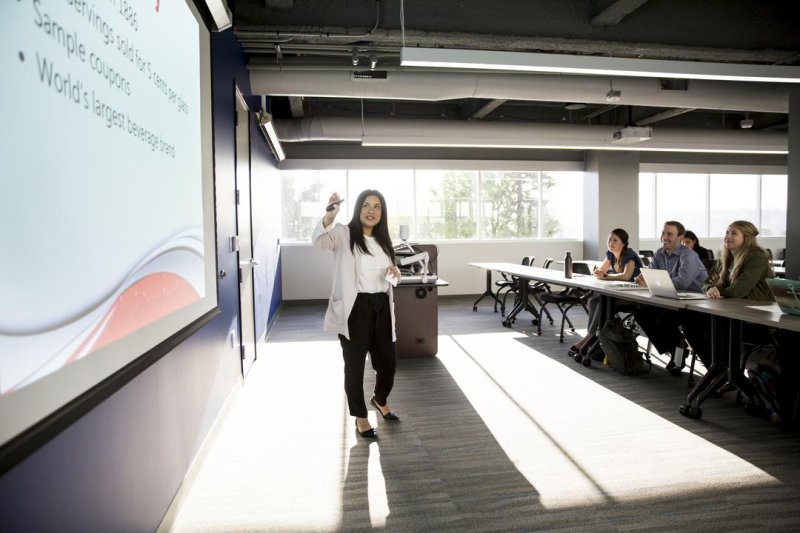 Obtaining an MBA, or Master of Business Administration, is one of the best ways to enhance your business prospects and show employers you're qualified to lead teams. An MBA program can help you develop the business acumen and leadership skills necessary to excel in any business environment and adapt to the challenges and responsibilities that come with high-level roles.
If you've toyed with the idea of going back to school to get an MBA, you've likely wondered what kinds of opportunities are available to MBA program graduates. Truth is, having an MBA can offer you an abundance of job opportunities that just aren't available to those who only hold a business-related undergraduate degree. Having a clear idea of job opportunities after earning your MBA can help make the process of applying to an MBA program feel more accessible and enjoyable.
What Can You Do With an MBA?
Knowing the options available to you as an MBA holder can be encouraging when deciding whether to pursue your degree. There are a number of impressive positions, many of them managerial, that you can expect to be qualified for after obtaining an MBA. Here are a few examples of jobs you can expect to land after completing your MBA program:
Marketing Manager
Marketing managers are responsible for helping businesses effectively communicate to audiences, keeping loyal customers, and attracting new ones alike. Organizations need skillful marketing managers both when thriving and struggling, as marketing can be an important aspect of a business's ability to thrive. According to the U.S. Bureau of Labor Statistics (BLS), the median salary for advertising, promotions, and marketing managers in 2020 was a whopping $141,490. In addition, this field is projected to grow at a rate of 10% between the years 2020 and 2030, making it a ripe industry to work in for new MBA holders. 
Business Operations Manager
Business operations managers are typically tasked with the responsibility of fostering collaboration and coordination between different departments of an organization to reach an end goal. Business operations managers are vital to an organization's ability to be efficient, effective, and ultimately, successful. According to U.S. News, the median salary for business operations managers in 2020 was $103,650, making it a worthwhile career to pursue for business students with lofty ambitions. This field is estimated to grow by 9.4% between the years 2020 and 2030, with an estimated 226,300 business operations manager positions opening up in that time. 
Management Consultant
Management consultants help organizations find solutions to their problems and navigate their way to greater success. Management consultants can either work for a firm or can operate independently. According to the BLS, the median salary for management analysts in 2020 was $87,600. In addition, this field is projected to grow by 14% by the year 2030, nearly double the average rate of job growth.
__________
Become who are you called to be.
Pursue your purpose at PLNU.
__________
Demand and Salaries for MBA Graduates
Before taking the leap and applying for an MBA program, you should know what kind of demand and salary you can expect in the job market after graduating. According to the Graduate Management Admission Council's Corporate Recruiter's Survey from June 2021, those who graduated with an MBA in 2021 could expect to earn a median base income of $115,000. On the other hand, Payscale estimates the average salary of those who hold a B.A. in Business Administration is only $69,000. This indicates that those who hold a bachelor's in business administration have the potential to significantly boost their income by obtaining an MBA. 
Employers understand the added value of an MBA in your ability to lead and excel in a business environment and are willing to pay a premium for those skills. In addition to an impressive salary, MBA holders can expect to be in high demand in the job market. According to the GMAC, "[r]ecruiters project a robust demand for business school graduates," and 37% of recruiters surveyed stated they expected the demand for MBA graduates to increase in the coming year. With the demand for MBA holders projected to increase, now is the perfect time for bachelor's degree holders to take advantage of MBA programs to increase the number of high-paying jobs available.
37% of recruiters surveyed stated they expected the demand for MBA graduates to increase in the coming year.
Top MBA Skills For Your Career
Depending on your personal goals and ambitions, different concentrations can make your MBA experience more enjoyable and practical. Knowing what each concentration entails will help make your decision process easier. Here are some excellent concentration options you can decide to pursue when applying to an MBA program: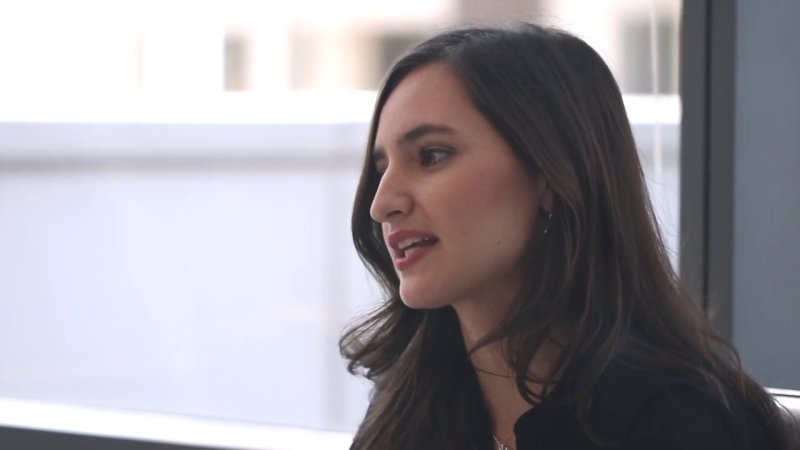 MBA in Innovation and Entrepreneurship
One of the skills employers look for in potential hires is the ability to think outside the box and innovate. Whether you're looking to land an impressive role at an established organization or start your own business, an MBA with a concentration in innovation and entrepreneurship can help you get there. Having a firm understanding of the principles of innovation and foundational entrepreneurial values can be a major advantage to those with an interest in growing businesses and implementing change in organizations.
MBA in Project Management
If you're interested in leading teams and managing projects, an MBA course with a concentration in project management may be the path for you. Though there are other courses and tests out there to become qualified as a project manager, having an MBA shows employers you're capable of handling important responsibilities and have the skills to face any challenges or setbacks. An MBA program with a concentration in project management will provide you not only with the training to manage projects but will also build your confidence as a business leader and give you an in-depth understanding of how business organizations function.
MBA in Organizational Leadership
Many business students have the lofty ambition of one day landing leadership roles in companies such as CEO. If you're intent on pursuing one of these laudable positions, then an MBA with a concentration in organizational leadership is the perfect way to develop the leadership qualities required to step into your dream job. Along with being provided with the training to lead others in your organization, an MBA with a concentration in organizational leadership will provide you with an in-depth understanding of how business organizations function and operate, providing you with all the tools necessary to thrive in any business environment.
Earn Your MBA Today
If you feel like you've reached a ceiling in your organization or career, an MBA can help you break through that barrier and ascend to a higher position. At Point Loma Nazarene University, instructors are waiting to help you reach your potential with outstanding Daytime and Evening MBA programs with concentrations in innovation and entrepreneurship, project management, and organizational leadership. If you're worried about your busy work schedule holding you back, PLNU can help with flexible course schedules and evening options available to students pursuing an MBA while working. Find more information about PLNU's MBA programs here and discover the abundant opportunities awaiting you.