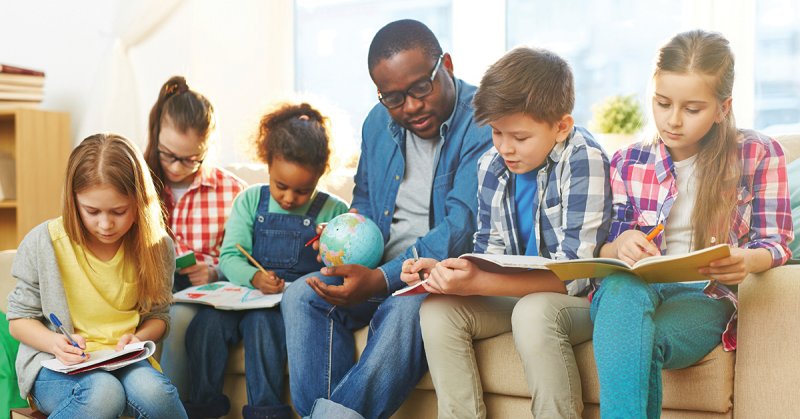 The Value of Authorizations to Your Education Degree
While there are few careers as rewarding as classroom teaching, perhaps you've been drawn toward expanding your focus to include special education, making a difference for students who need it the most.
According to the Learning Policy Institute, the state of California has seen enrollment of K-12 students with disabilities rise by 13 percent over the last four years. The same study also warns that California is facing a significant shortage in teachers who are fully equipped to provide these students with the education they need.
Added authorizations in areas such as Autism Spectrum Disorder, Traumatic Brain Injury, and Early Childhood Special Education can provide numerous benefits for your career while meeting the specific needs of your students. Although added authorizations are not complete substitutes for a credential in special education, they will provide a much-needed resource for you—making you a valuable asset to your district.
California is seeing a demand for teachers with added authorizations because of the current shortage of special education teachers, primarily due to issues of attrition. This is causing districts across the state to turn to teachers with added authorizations in order to fill the gaps each year. 
__________
Who are you called to be?
Pursue your purpose at PLNU.
__________
Earning added authorizations in special education is also a great way to find out if receiving a credential in special education is right for you. In addition, if you already have your special education credential, or if you are working toward your degree and credential, getting an added authorization can help you feel prepared to handle the unique challenges of your calling. 
The Benefits of Special Education Added Authorizations
The state of California requires that you obtain the Education Specialist Instruction Credential in order to teach special education. However, teachers can also use added authorizations in special education to teach students with specific disabilities.
When you get an additional authorization in special education, you are able to provide special education services in areas for which most teachers aren't qualified, making you an exceptional candidate for career opportunities. In addition to pursuing a meaningful and rewarding calling, many teachers use additional authorizations to supplement their education, advance their career, or begin working toward their credential in special education. 
Using Added Authorizations to Elevate Your Career 
Since the beginning of the Individuals with Disabilities Education Act (IDEA) in 1975, U.S. public schools have seen an increase in students with identifiable disabilities from the rate of 8.3 percent of the student population to nearly 14 percent today. As more and more students with disabilities are given the opportunity to partake in public education, it is all the more necessary that their specific needs are met by qualified teachers.
However, there is a worrisome shortage of special education teachers across the country with 98 percent of all school districts currently reporting special education shortages. With this level of scarcity, there is a tremendous opportunity to fill those gaps through added authorizations. Now is the time to pursue your purpose of helping students who need help the most. Whether you are getting your Master's in Special Education degree or you have been teaching for years, added authorizations in special education can elevate your career path.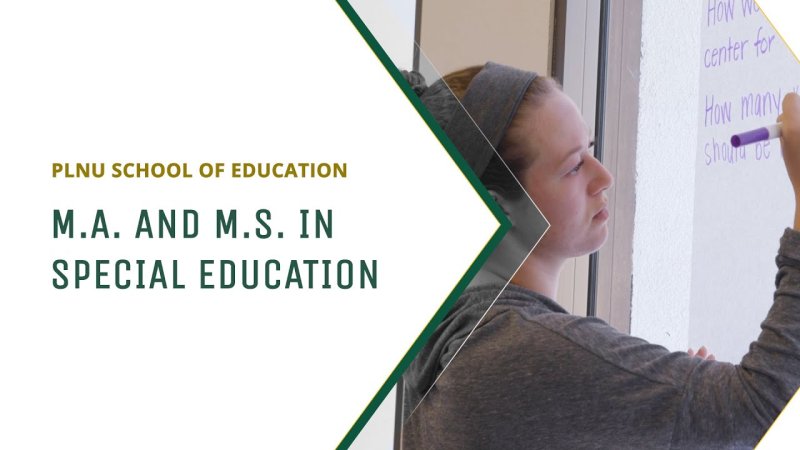 Types of Added Authorizations 
Added authorizations will equip you to educate students with many of the most common disabilities. The following are added authorizations granted by the state of California and offered by Point Loma Nazarene University: 
Adapted Physical Education: If you want to provide adapted physical education services in a safe and supportive environment  to students with disabilities and you hold a valid California teaching credential, earning your added authorization in adapted physical education can help you advance your practice and your career.
Autism Spectrum Disorder (ASD): According to the National Center for Education Statistics,1.4 percent of all students and 10 percent of students with disabilities have been diagnosed with ASD. With the dramatic increase of students diagnosed with this disorder over the past decade, this authorization can help you advance both your classroom practice and your career.
Early Childhood Special Education: If you currently work with or desire to work with young children with disabilities, earning your added authorization in early childhood special education can help you advance your practice and your career. 
Emotional Disturbance: More than 350,000 current students in the U.S. have been diagnosed with emotional disturbance. This added authorization will equip you to understand emotional and behavioral disorders in students and how to best help them achieve their academic potential. 
Orthopedic Impairment: There are 41,000 students across the country who suffer from orthopedic impairment. This authorization will advance your skills using the latest principles, concepts, and trends that can help aid students with these specific impairments. 
Reading and Literacy Added Authorization: If you are a credentialed teacher, the 12-unit Reading and Literacy Added Authorization will give you specialized certification to teach reading in the Pre-K-12 setting.
Traumatic Brain Injury: More than 27,000 students in public education have been diagnosed with a traumatic brain injury. This authorization will equip you with the highly specialized training necessary to best serve this group of students. 
Next Steps 
Earning additional authorizations in special education could be the perfect way to supplement your education and prepare you for the next step in your career—leading you to work filled with purpose. Learn more about how you can get your added authorizations through Point Loma Nazarene University's Master's in Special Education program.
About the Author 
Wendy Cloherty is a former editor for PLNU's Viewpoint magazine and a contributing freelance writer.