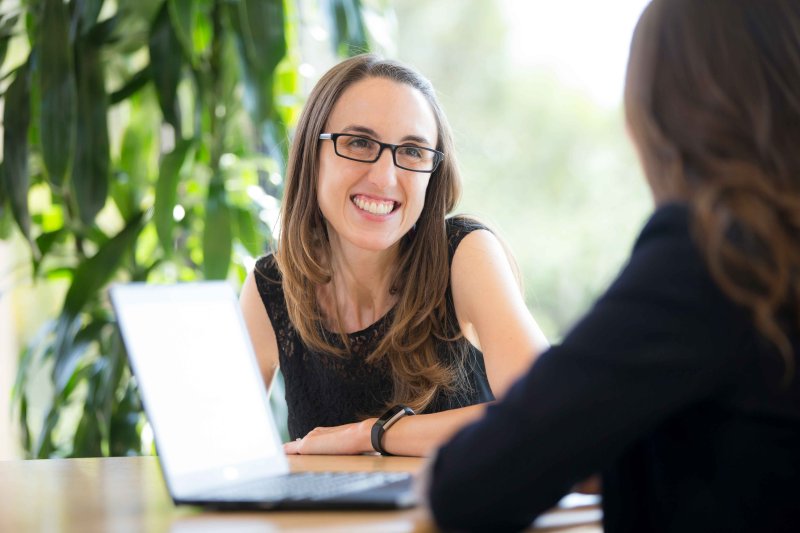 School counselors are not only crucial within a functioning educational system, they can also make a huge impact in the lives of students. They can help students find balance in their academic, social, and home lives. While they're in high demand nationwide, school counselors are especially needed in California.
In August 2022, California announced plans to double the amount of school counselors, hoping to add 10,000 counselors to public schools across the state to ensure students' mental health needs are better met. This is part of a $4.7 billion initiative to provide mental health services for kids and students up as old as 25.
Since school counselors must be well-qualified and versatile to help students take on a variety of challenges, here's what you need to know about becoming a school counselor in California, as well as how to set yourself apart to help students thrive.
What is a School Counselor?
School counselors help students develop academic and social skills to help them thrive in academic environments and beyond, per the U.S. Bureau of Labor Statistics (BLS). School counselors work with students of all ages K-12 and often do the following:
Help students navigate social challenges.
Help students discover their abilities, interests, and goals.
Interpret data (like attendance or grades) to understand why a student might be struggling.
Meet with parents and families to discuss a student's performance or challenges.
Report possible neglect or abuse.
School counselors' duties change depending on the age of students. For example, high school counselors will help students create academic and career plans, whereas elementary and middle school counselors focus more on helping students develop vital social, behavioral, decision-making, and academic skills. Regardless of age, counselors must treat every student with dignity, respect, and care to ensure they receive the help they need.
School Counselor Overview: Qualifications and Pay
Median Pay: $60,510*
Nationwide Job Growth Rate: 10% (faster than average)
Education Required: Master's Degree
*Wages for educational, guidance, and career counselors and advisors.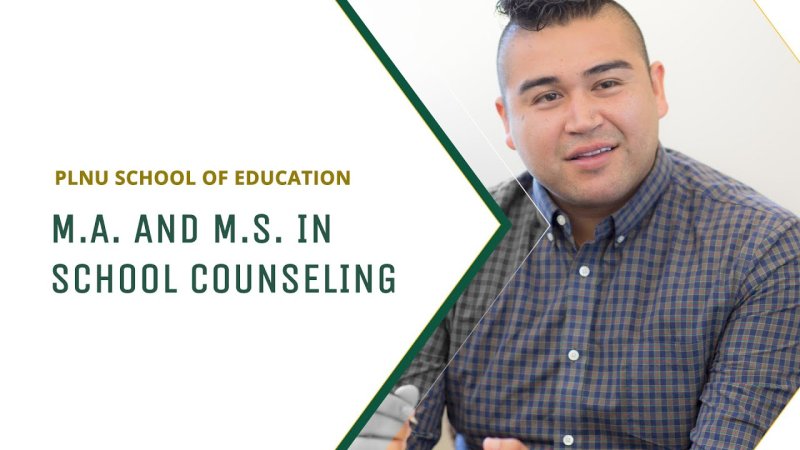 Becoming a School Counselor in California
California has the second-highest number of school counselors in the U.S., per the American School Counselor Association. Although California's student-to-counselor rate is lower than many other states, California is actively investing in schools to ensure more counselors are hired and students' needs are being met.
In California, a bachelor's degree or higher is required, which takes an average of four years to complete. A post-bachelor's degree study, is also required, which must include at least 48 hours of supervised training in a specialized program that includes a practicum with school-aged children. A graduate degree in school counseling should take between 16 to 24 months. Overall, you should expect to complete your school counseling education within 5–6 years.
__________
Become who you're called to be.
Pursue your purpose at PLNU.
__________
Counselors must also receive a recommendation from a California college with an approved school counseling program, complete a Live Scan fingerprint process, and pay the application processing fee. School counselors will then need to acquire a license provided by the California Commission on Teacher Credentialing (CTC). The licensing process involves passing the California Basic Educational Skills Test (CBEST), completing an application for a school service credential, and submitting to a background check, according to. Passing the CBEST may also be a requirement for employment as a counselor.
Why are School Counselors Important?
School counselors are very important to students not only in their academic lives, but in their personal lives as well. Noodle.com's article about what to expect from a graduate school counseling program lays out both the challenges and the benefits to being a school counselor. 
School counselors guide students academically so that they'll achieve their full potential as they learn and grow. Counselors will also ensure that students with special needs get the support and resources they need to achieve success.
School counselors also help students navigate very real social challenges, like cyberbullying, popularity, social media pressure, or even recreational drugs and other substances. They may identify possible cases of neglect or parental abuse and can support students who are at risk of suicide or self-harm. Students of all ages need emotional support, and school counselors are trained to be available to help them whenever possible.
What Makes a Good School Counselor?
Although each school counselor has their own unique circumstances and challenges, there are certain virtues that make every counselor more effective. 
Here are five skills you can develop to make your counseling stand out:
Listening: Sharing guidance is difficult if you don't first listen to understand where students are in their development. A good listener can identify behaviors and begin to understand root causes. They can also see red flags if a student is in an uncertain situation in their home or social circle.
Empathy: Understanding how people think, feel, and act is vital to counseling. Although students are still growing, they still have their own interests, thoughts, and feelings. Instead of writing off kid culture as "juvenile," counselors should try putting themselves in the student's shoes. Placing value on students' points of view can help them feel validated and appreciated.
Relationship-building: Students will be much more receptive to counseling if they can trust you. Students respond better to counselors who are approachable, conversational, and friendly. Counselors who have a reputation for being personable also have a great reputation among students, teachers, and families, and may receive more compliments and referrals.
Humor: Smiles and laughter can help set the room at ease. Humor can be a great tool to help break the ice, establish trust, and help students feel happier and more confident. Use humor when appropriate, but be mindful when not to use it.
Self-care: It can be difficult — and even hypocritical — to help others if you're not taking care of yourself physically, emotionally, and spiritually. Try to maintain a healthy diet and sleep schedule, and practice self-care when you're feeling overwhelmed. When you take good care of yourself, you're able to present students with the best help you can — plus, you'll feel better about your job too.
Should I be a School Counselor or a School Psychologist?
Similar to school counselors, school psychologists support student learning, assist teachers, evaluate school performance, and help students navigate their personal lives, per the National Association of School Psychologists. However, they also specialize in observing students' mental health, behavior, and emotions, sometimes diagnosing issues and creating interventions for individuals or on a larger scale.
School psychologists often complete specialist-level or doctoral degrees, which both require the completion of a year-long supervised internship. Although school psychologists require more training, they're also compensated more competitively, with a national average salary of $82,770, according to the BLS.
Earn Your School Counseling Degree at PLNU
If you want to become a school counselor and make a difference in students' lives, a graduate degree in school counseling will help you take that next step. PLNU offers both a Master of Arts and a Master of Science in School Counseling. Those wishing to pursue a doctorate degree in school counseling or school psychology should consider pursuing the M.S. track. If you plan to jump into the field after completing your graduate program, the M.A. track may be perfect for you.