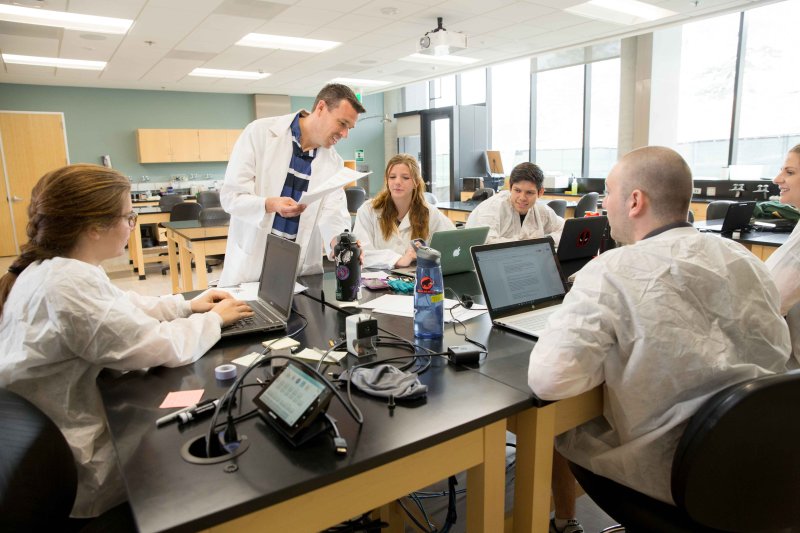 A master's in biology is an impressive degree that can lead to a wide variety of exciting and fulfilling careers. Depending on your program and concentration, this degree can qualify you to work in fields from medicine to agricultural science. Given the broad nature of the field of biology, it's important to understand which programs align with your personal goals and ambitions before committing to a specific program.
Whether you're a teacher looking to increase your earning potential or an undergraduate student preparing to further your studies, a master's in biology can help take your career to the next level. Before committing to a master's in biology program, it can be useful to understand the careers you'll be qualified for after graduating. If you're curious about what you can do with a master's in biology, having an understanding of the degree itself and the jobs available to you can help ease any worries you might have.
What is a Master's in Biology Degree?
A master's in biology typically takes two years to complete and requires you to have a bachelor's degree before applying. There are two forms of a master's in biology you can obtain: a Master of Science in Biology or a Master of Arts in Biology. Both degrees can help you take your career to the next level, albeit in different ways.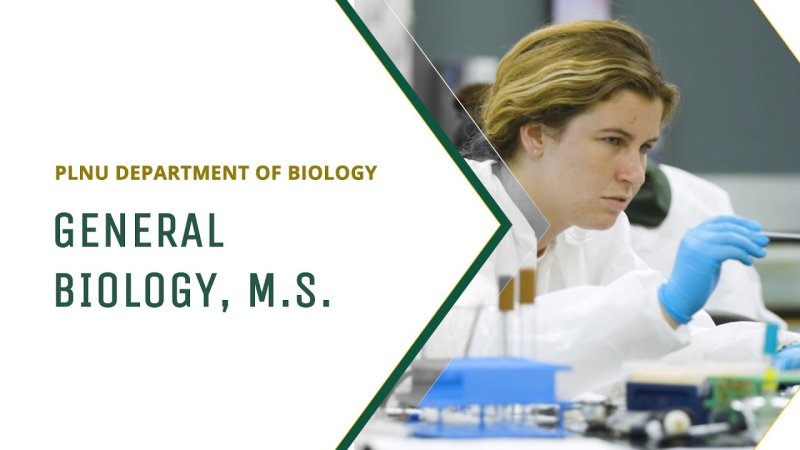 Top Jobs and Salary With a Master's in Biology
Before embarking on your educational journey, it's important to know what jobs a master's in biology will qualify you for. Having a specific career in mind before selecting your program and concentration can help make your educational experience more tailored to your specific goals. Here are some jobs you can get with a master's in biology.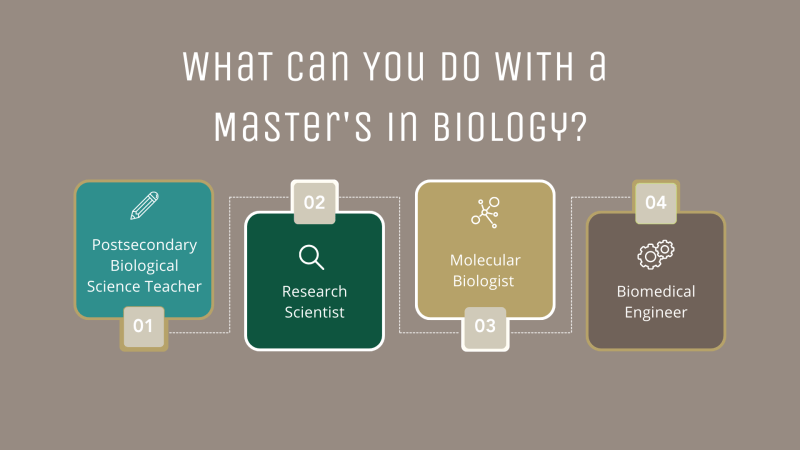 Postsecondary Biological Science Teacher
Average National Salary: $98,710
Post-secondary or college-level, biological science teachers instruct students in various subjects relating to biological sciences. The job can vary from class to class and school to school, but in general, one needs at least a master's degree to teach at this level. Salary and wages can depend upon one's experience in the field and level of education. This is a great career to pursue for middle school or high school teachers looking to increase their wages and step into more impressive roles. 
Research Scientist
Average National Salary: $111,094
Research scientists work in labs to conduct research in various fields. This can include anything from clinical trials for new medications to researching wind turbine efficiency for an energy company. Research scientists can work for both private organizations and public institutions such as governments or nonprofits. In addition to being a lucrative source of income, research science can be a fulfilling career that allows you to pursue areas that interest you and be at the forefront of new innovations.
Molecular Biologist 
Average National Salary: $83,929
Molecular biologists are a specific type of research scientist whose work largely revolves around the study of molecules and organisms. Their aim is typically to develop new treatments and pharmaceuticals to help treat various diseases and ailments. This is the perfect career for technically-inclined individuals who like the process of in-depth laboratory research.
Biomedical Engineer
Average National Salary: $92,620
Biomedical engineers help improve human health by blending biology and engineering. They do so by identifying problems in the healthcare that patients, doctors, and more experience, and then developing solutions to those problems. This can be done by designing or developing new technologies and researching cutting-edge technologies. This is the perfect career for an analytical individual who enjoys problem-solving in medical environments. 
Popular Industries Where Master's in Biology Degree-Holders Work
A master's in biology can offer you the chance to work in a variety of different industries. Having a clear understanding of these different industries can give you a straightforward idea of what fields you can find yourself working in after graduating. Here are some examples of popular industries where a baster's in biology degree-holders work:
Biotechnology: Individuals with a master's in biology can enter this rapidly growing field that uses technology on living microorganisms and other biological organisms to create new products. Biotechnology is a dynamic field for individuals excited to use their skill sets for medical, environmental, and agricultural advancements. 
Medicine: Master's in biology holders with an interest in research science can find themselves working in the pharmaceutical industry studying various organisms to create new drugs and health treatments. If you're passionate about helping others and discovering new scientific possibilities, this can be the perfect industry for you to explore your potential.
Agriculture: Those with a master's in biology can find themselves qualified to work in agriculture, which consists of studying and working with crops, soil quality, livestock, and more. If you find yourself interested in various plant life and their growth cycles, then the agricultural industry can be a perfect way for you to pursue your interests.
Zoology: The field of Zoology is a great industry that can offer you the chance to study and work with animals and their habitats. If you're an animal lover that's looking for a career that allows you to regularly interact with animals, then zoology may be the industry for you. 
Teaching: A master's in biology is a great degree to have if you plan on entering into the teaching profession. If you plan on teaching at the middle school, high school, or even the college level, a Master's in Biology can help make the process of landing a job easier and can potentially earn you a higher salary. Teaching middle school or high school does require a teaching credential, which is not included in our program. 
Is It Worth Getting a Master's in Biology?
Committing to a master's in biology program can feel like a big commitment given the cost and time it takes to complete a program. However, obtaining a master's in biology is more than worth it and the degree can open up new opportunities for you in the form of new careers and higher salaries. Many of the highest paying careers in biology require you to have a master's degree. If you plan on pursuing these high-paying roles,  a master's in biology is an important part of reaching your goal.
If you're a teacher, you may be surprised to find out studies have shown that teachers with a master's degree typically make higher salaries than their counterparts who only hold a bachelor's. So whether you're intent on pursuing your dream job, planning to transition into a new career, or seeking a salary increase in your current position, obtaining a master's in biology can help you reach your goal.
How to Get Your Master's in Biology Degree
Before applying to a master's in biology degree program, you'll have to have a bachelor's degree in a related field from an accredited university. If you've already obtained your bachelor's, it's time to start researching which concentration aligns with your personal interests and ambitions.
A great resource you can utilize when researching programs is an academic counselor who can answer all of your questions about different programs and concentrations and ease any uncertainties you might have had about committing to a specific program. Once you've decided on the program and concentration you wish to pursue, all that's left is the application process. Each school has its own specific requirements, but most will require transcripts and letters of recommendation.
What Makes PLNU's Master's in General Biology Different?
Whether you're a full-time biology teacher at a high school looking to increase your salary or a recent graduate looking to further your education – to enter a career in biotechnology or proceed to doctoral level work– Point Loma Nazarene University's Master of Science in General Biology has the resources to help you get there. Our program is designed for working professionals seeking to further their a career and education in biological research, biotechnology, or biology education without pausing their current income.  
Due to the part-time nature of the program, PLNU does not offer the opportunity to do bench or field biology research leading to a thesis as found in traditional biology masters' programs.  However, PLNU students are able to choose from a wide range of elective options to match their coursework and experiences to their career goals.
At PLNU, you will learn from experienced researchers with skilled teaching capabilities that allow for deeper-level understanding of biology while uniquely intersecting faith and science. 
You will gain deep foundational knowledge to prepare you for the:
Laboratory
Classroom
Boardroom
Field 
By taking the time to invest in your education, you can improve your career prospects and potentially increase your salary. PLNU offers California's only part-time master's degree program in biology that's catered to the schedules of working adults. Our program offers tremendous flexibility while maintaining helpful structure and faculty support so you can invigorate your passion for science.