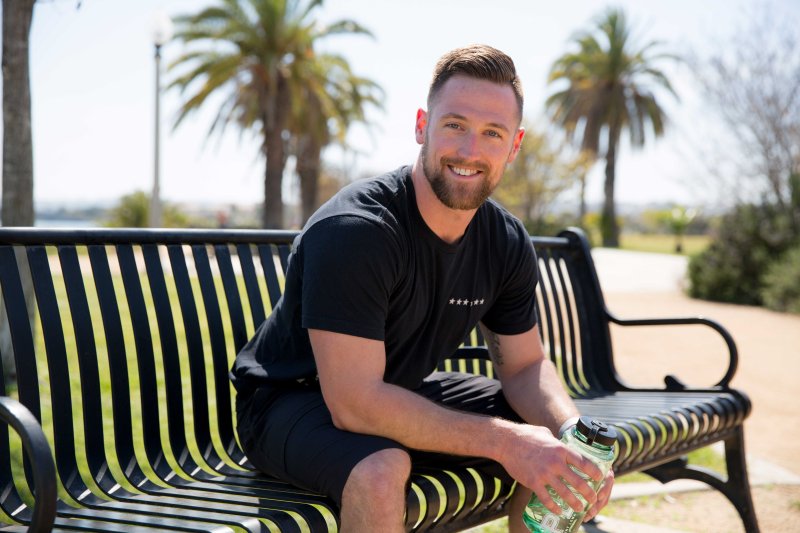 The professional world of kinesiology offers a number of exciting career tracks and opportunities to explore. It's an industry that also encourages continuing education. If you're looking to enter this field or advance in your current job, it's worth looking at the many graduate-level paths you can choose from. 
There are several unique subsets within kinesiology that allow those interested in the health and wellness of individuals to serve as athletic trainers, coaches, directors, and more. Knowing the difference between kinesiology, exercise science, and sport performance specializations is important for choosing the path that's best for you.
Graduate Degrees for Kinesiology Careers 
Kinesiology often requires knowledgeable and highly motivated people who are able to keep up with the latest research wherever they're working. If you're looking to develop a larger understanding of this field in ways that will set you apart for future employment, the first step is researching which graduate programs can give you this experience.
__________
Become who are you called to be
Pursue your purpose at PLNU.
__________
When looking into schools and deciding what aspects of kinesiology are most applicable to the work you want to do, it can be helpful to know what concentrations are available within graduate-level education.
What are Concentrations in Kinesiology?
Kinesiology is broadly defined as the study of movement. The kinesiology industry also has several concentrations that allow people to receive different types of education and training based on their career goals. 
Point Loma Nazarene University (PLNU) offers a Master of Science (M.S.) in Kinesiology that provides an academic background for the larger study of many topics like exercise science, sport management, and holistic well-being while providing real-world experience for the different environments you might be working in. 
A master's program in kinesiology like PLNU's can allow you to make connections with and learn from classmates while gaining invaluable mentorship from faculty. This accelerated 12-month program is designed with flexibility so you can choose from many different electives based on what you're most interested in pursuing after graduating.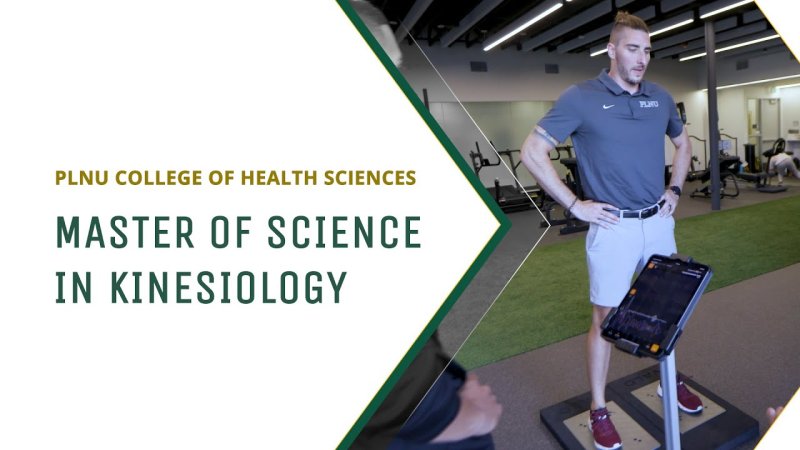 The versatility of PLNU's M.S. in Kinesiology provides you with the opportunity to specialize in what you're studying through concentrations like exercise science or sport performance.
What's the Difference Between Kinesiology and Exercise Science?
A master's in kinesiology can open doors for many different opportunities in sports, health and wellness, and more. While kinesiology would generally be applied to the concepts of human movement in everyday life, exercise science focuses more on the principles of movement and performance, specifically during physical activity. 
Obtaining a Kinesiology M.S. with a concentration in Exercise Science allows you to complete the program in the same amount of time while providing an added depth to your learning for future careers like fitness assessment, exercise physiology, and more. 
PLNU's M.S. in Kinesiology has a 30-unit requirement, with 12 of those units pertaining specifically to the concentration you choose. These courses train you to work in clinical settings with applicable lessons on caring for and rehabilitating individuals while providing insight into other relevant topics like injury prevention.
This track also prepares students to become certified through the American College of Sports Medicine, which allows you to become certified as an exercise physiologist or group fitness instructor.
What's the Difference Between Kinesiology and Sport Performance?
In the same way that exercise science allows for a more focused study within the field of kinesiology, sport performance is a subset that measures participation and progress as it pertains to activities that usually have quantifiable end results (i.e. the amount of weight a person lifts or how quickly someone runs a race). 
This focus on sport performance helps those who want to work in athletic training, fitness, or strength and conditioning fields to be instructed in topics like sports medicine, biomechanics, and corrective exercises. At PLNU, this program also integrates the latest technology within the university's athletic facilities to give you insightful, practical experience.
Kinesiology Careers and Salary Info
An M.S. in Kinesiology has an average salary of $60,784, a number that continues to rise as the field expands. A 27% increase in employment opportunity is projected between 2014 and 2024 for those who have a master's in kinesiology, with specific professions such as exercise physiologists additionally projected to grow 11% from 2019 to 2029. 
A Kinesiology M.S. offers a variety of careers geared toward health, wellness, fitness, or sports, depending on the concentration or field you want to work in. Having a range of potential careers in mind also allows you to search the job's predicted growth rate, pay, and typical educational level through the Bureau of Labor Statistics' Occupational Outlook Handbook. For example, a physical therapist's occupation is set to grow 18% over a 10-year period, with a $91,010 annual salary, and a doctoral or professional degree as the entry-level education.
An exercise science concentration might lead to careers in: 
Cardiac Rehabilitation 
Fitness Consultant 
Coach 
Exercise or Sports Physiologist 
Physical Therapist 
Occupational Therapist
A specialization in sport performance could help you pursue careers such as:  
Strength and Conditioning Specialist 
Athletic Trainer 
Fitness Professional 
Physical Therapist
If you have a specific dream job in mind, knowing the best specialty to choose while pursuing your degree can set you apart when looking for work. Even if you're unsure of what your career in kinesiology might look like right now, PLNU's programs offer flexibility and overlap in the experiences, education, and careers these tracks offer.
Get Started on Your Kinesiology Career Path at PLNU
If you're considering earning your master's in kinesiology and want to explore more information about the concentrations offered, head to the exercise science or sport performance pages to look at the specifics and see what classes are available to you. You can also watch our video below to learn about Jarret Welsh's experience at PLNU's relational and evidence-based kinesiology program, and how he uses that to transform the larger culture of kinesiology.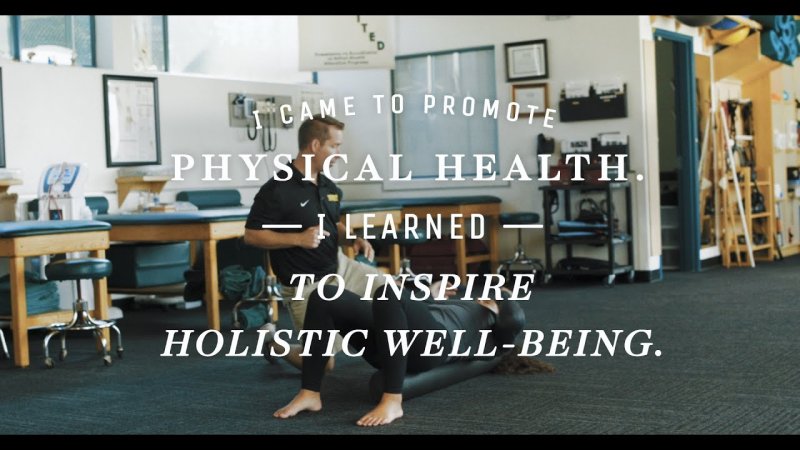 Get in touch with PLNU's graduate counselors who are available to help you decide the best path for your vocation or answer any questions you may have. And if you're ready to get started on this next step in your career, begin your application today!