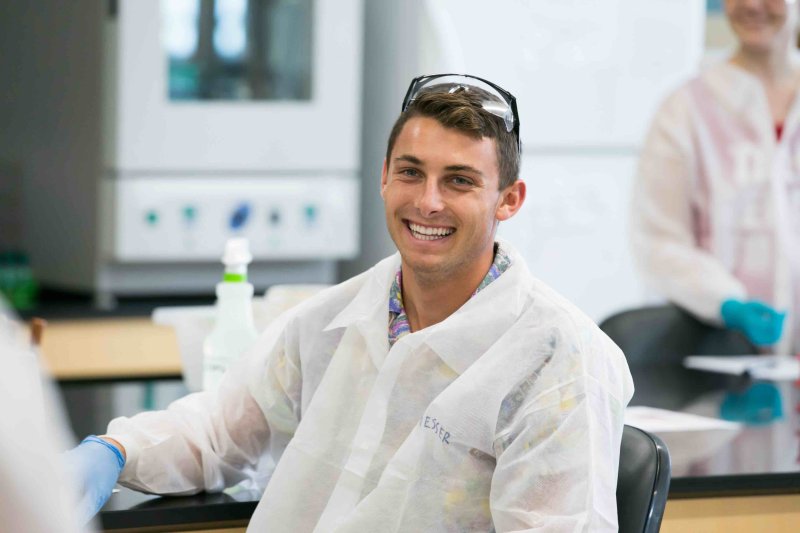 Environmental science and environmental studies might seem similar as majors at first glance. However, it may surprise you to learn that most of the similarities between these two fields of study are in name only.
Both majors focus on the environment but take vastly different approaches to this branch of natural science. The Bachelor of Arts in Environmental Studies degree at PLNU is housed under the Department of Literature, Journalism, Writing & Languages (LJWL), which includes a broader and more creative approach to environmental issues. Whereas the Bachelor of Science in Environmental Science is housed under the Department of Biology and takes a very traditional scientific approach.
Environmental Science vs. Environmental Studies
Environmental science focuses on how science can improve and engage with the natural world. In this major you can expect classes in basic biology, cell biology, chemistry, organic chemistry, genetics, conservation, and information systems. 
Environmental studies majors focus more on how humans, governments, and global entities at large interact with the natural world. Courses in this major often include policy, biology, ethics, sustainability, social justice, and writing. 
If you're interested in assessing impact on the environment, understanding the natural world, and taking that information into a variety of career fields, then environmental studies might be the best route for you to take. If you enjoy taking a scientific approach to tangible problems and working from a research-based perspective to care for the environment in a better way, then majoring in environmental science may be the better path for your future career aspirations.
Earning a bachelor's degree in either environmental science or environmental studies takes hard work but is also incredibly rewarding!
Why should I major in environmental science? 
Are you interested in working in the field of science with a passion for preserving natural resources in different areas of the world? Environmental scientists spend their time working in labs or in the field gathering research to address issues threatening natural spaces. As an environmental science major you'll spend time studying a wide range of biological, chemical, and ecological coursework designed to prepare you for the field. You'll also learn how to use current systems and work with lab equipment to conduct research with classmates and professors. 
This degree will also prepare you for post-graduate studies in the field of biology or environmental science. You'll most likely need to pursue a secondary and potentially a doctoral degree to be qualified to work in this field full time.
Why should I major in environmental studies?
As a graduate of an environmental studies program you'll be qualified to advocate for conservation, renewable energy sources, virgin or protected lands legislation, and climate change policy.
If you're interested in the environment and have a passion for science but don't necessarily want to spend your career in the field conducting research or in a lab distilling results, environmental studies might be the perfect degree option for you. Your classes will include a lot of biology and chemistry, but the scientific coursework is broken up by classes in sustainability, global governance, culture, creative writing, and more. 
In a program like PLNU's environmental studies degree you'll also have the opportunity to choose a concentration for your major in either biology, cultural studies, design, social impact, or writing and communication. These concentration options give you a good idea of the career paths you can take once you've earned this degree.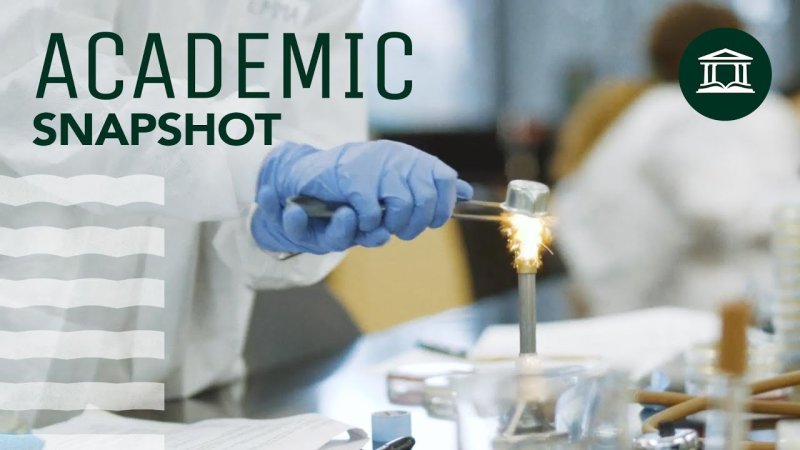 Career opportunities for environmental science grads 
With an environmental science degree you'll be qualified to pursue entry-level positions in various biological, chemical, geological, and consulting fields such as:
Environmental geologist
Geoscientist
Environmental technician
Policy analyst
Sustainability specialist
Environmental attorney
Environmental consultant
Professor
You may need to earn a secondary degree if you're planning on pursuing the higher levels of this field. A master's degree is usually required for any position above manager level. In order to work for a university or teach this subject, you'll also need to earn a doctoral degree in environmental science or a related field.
Career opportunities for environmental studies grads 
Unlike environmental science graduates, environmental studies graduates don't always need to pursue secondary and tertiary degrees to qualify for higher salaries and move up in their companies. As an environmental studies graduate, you'll be qualified for positions such as:
Environmental specialist
Public relations specialist
Professor
Water resources specialist
Alternative energy analyst
Consumer advocate
Green building analyst
Environmental journalist
You'll have the science background necessary to understand complex concepts, but you'll also have experience with persuasive writing, understanding social impact, cultural differences, and graphic illustration. You'll have experience working with creative, digital spaces qualifying you for jobs in environmental writing, communications, public relations, graphic design, and publishing.
Why you should earn your bachelor's degree from PLNU
Earning a bachelor's degree in either environmental science or environmental studies takes hard work but is also incredibly rewarding. You'll spend a lot of time in science and lab courses learning complex concepts and working with new materials and equipment. You'll want to gain as much experience working in a natural environment as possible. If you apply to one of these majors at PLNU, located on Sunset Cliffs Natural Park, you'll have the opportunity to conduct research in a beautiful location surrounded by a variety of natural spaces. Beyond that, the downtown San Diego metropolitan area is only a short drive away, providing ample opportunities to gain experience and discuss environmental policy and legislation with individuals who are already working in those fields.
Additionally, PLNU's professors and staff are dedicated to a values-based and ethical approach to all degree programs. As a Christian university, PLNU is committed to integrating faith into the classroom. Earning a degree from PLNU will not only prepare you physically and mentally for your future career, but it will also equip you spiritually.