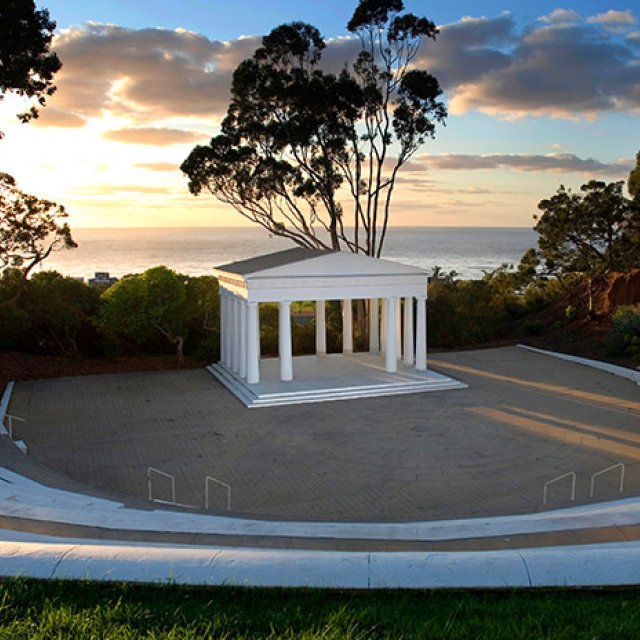 As a business student at PLNU, Andrew Sutton attended an event of the university's Entrepreneur Enrichment Program (EEP). The program gave students an opportunity to submit a business plans to a group of potential mentors made up of a local business professionals and PLNU alumni, and at the end of the year, the students presented their updated plans in competition with the other business plans. Though Andrew didn't participate directly, watching the presentations helped him explore entrepreneurship.
"The presentations inspired me to discuss it (the business ideas) with other students and professors, and it got the gears turning in my own mind." He thought about the business ideas, dissected them, thinking how he would take on the situations.
Andrew graduated from PLNU in 2012 with a B.A. in business administration and is the Head of Operations and Fulfillment at a San Diego based e-commerce company called Tipsy Elves, which offers a variety of fun holiday apparel and was featured on ABC's "Shark Tank" in 2013.
His job involves overseeing and managing a team that deals with the behind the scenes tasks that allow the company to operate in an effective, efficient and ultimately profitable manner. As an e-commerce company those tasks involves handling international and domestic supplier shipments, managing inventory and order fulfillment, overseeing customer service and managing website listings.
Hired in 2012 shortly after graduation, Andrew was the first full-time employee hired by Tipsy Elves. The company now has a full-time staff of 25 people, which grows to 80 during peak seasons as a result of seasonal hires, and has experienced 40 percent year-over-year growth since inception.
Andrew says being able to work with people is a very important aspect of his job, and the importance of the human side of business is something he learned from his PLNU professors.
Starting at the ground floor of a startup company gave Andrew the chance to implement what he learned in his business classes, especially his entrepreneurship and business plan writing classes at PLNU.
"I had to put the pen to paper, research, gather data, and ultimately present the plan at the end of the class. I took it from a fun idea in my head and put in hours of work, turning it into something that could take off."
Having taken a wide variety of business courses for his degree in business administration, from human resources to finance, Andrew says he learned about a business as a whole and what is needed to build and sustain a successful business.
For his internship, he worked with a local artist who made t-shirts and other textiles with an ancient Japanese art practice. The artist wanted to expand his business, so Andrew went to work creating a client database and expediting the supplier process. Through this hands on internship experience, he says he learned valuable lessons by connecting his education to real world work.  
Though PLNU is a small school it does have a strong network of alumni. Andrew says that when he tells others he graduated from PLNU their responses often mention the great quality of people that they have worked with from the business school. He says he looks forward to helping other PLNU students who launch startups in the future.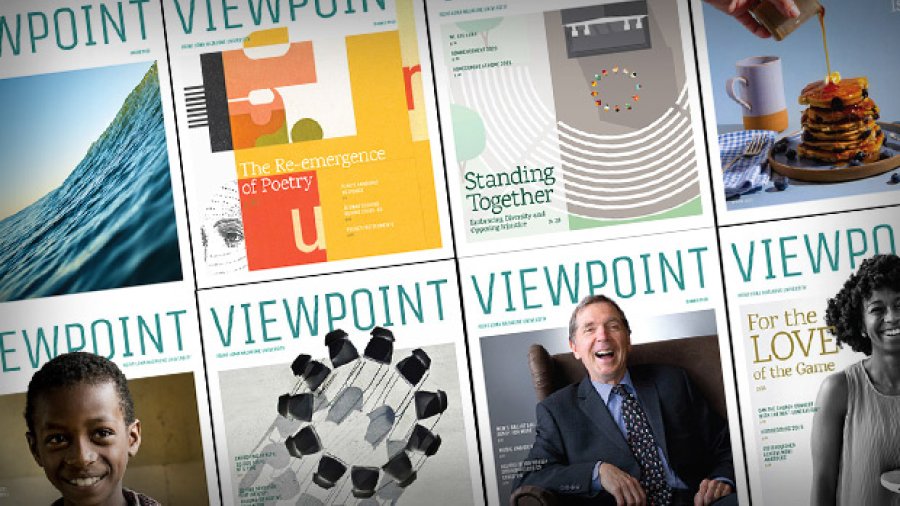 The Viewpoint
PLNU's university publication, the Viewpoint, seeks to contribute relevant and vital stories that grapple with life's profound questions from a uniquely Christian perspective. Through features, profiles, and news updates, the Viewpoint highlights stories of university alumni, staff, faculty, and students who are pursuing who they are called to be.