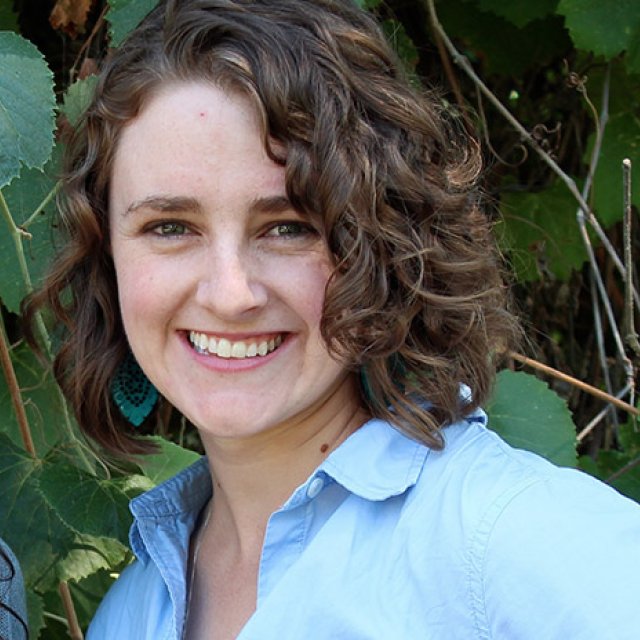 For Barbara Gausewitz, the journey to majoring in International Studies began with the PLNU speech and debate team. Joining the team seemed like a good way to make friends. And she did make friends, but she also made a few unexpected connections.
"I discovered that there are so many things in the world that I care about," said Gausewitz. "Learning about international issues and current events for debate eventually inspired me to change to an International Studies major. The classes I was taking and the passion of my professors and classmates made it clear that I needed to work in a field where I was really making a difference in the world."
Her interest in international issues eventually led her to Amman, Jordan, for a semester where she studied the Arabic language and Middle Eastern social change. She said, "It was fun, challenging, life-changing, and totally humbling. I advise anyone who is even slightly interested in studying abroad to do it. I especially encourage students to study in 'non-traditional' locations. You can go to Paris or Florence another time -- but you probably won't get another chance to live in India, Ghana, Russia, or Morocco."
As one of the first Global Ambassadors for the PLNU Study Abroad Office, Gausewitz had the opportunity to share what she had learned overseas and encourage other students who were planning their own adventures.  
Dr. Rosco Williamson was another influence in her journey. "In addition to teaching me a lot about the world and making me a better writer, he taught me how important it is to live a life of meaning. He would end a semester with his 'soapbox' in which he told us to find what we care about and to do it," she recalled.
Gausewitz has indeed found work that inspires her. She is currently working as a policy consultant for the California State Assembly. As the Veterans Affairs consultant for the Assembly Republican Caucus, she analyzes Assembly and Senate bills that come through the VA committee and makes vote recommendations to Republican Assembly members. She also researches bill ideas and is on-call for any veterans-related issues that come up during the legislative year.
"The VA committee is a pretty bipartisan committee, which I like," said Gausewitz. "There are so many hurdles, roadblocks, politics, and deadlocks in the State Legislature, and it is great to work with people who really want to help California's veterans.
Ultimately her time at PLNU broadened her experiences and connected her faith with her work. "Living, studying, and working with people who shared my faith helped me learn that what you do really matters," she said. "Our work should be a form of prayer, and our prayers should be in our work."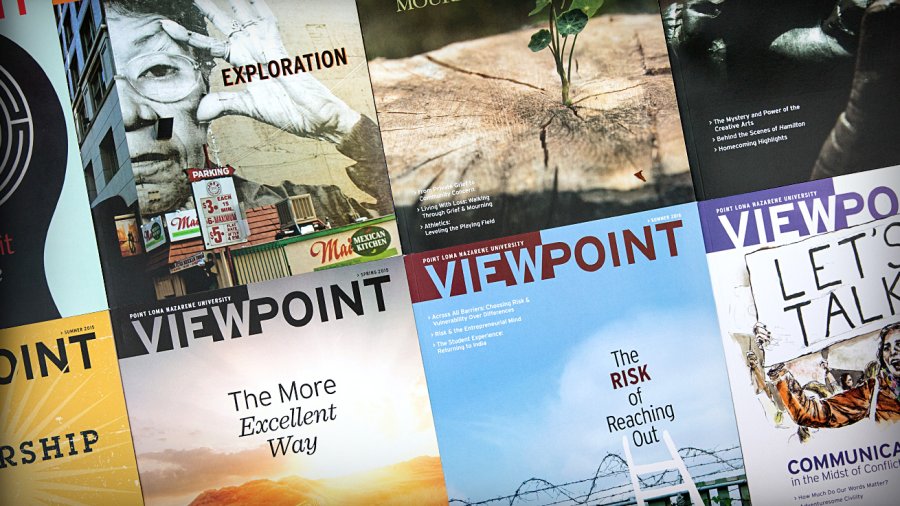 The Viewpoint
PLNU's university publication, the Viewpoint, seeks to contribute relevant and vital stories that grapple with life's profound questions from a uniquely Christian perspective. Through features, profiles, and news updates, the Viewpoint highlights stories of university alumni, staff, faculty, and students who are pursuing who they are called to be.