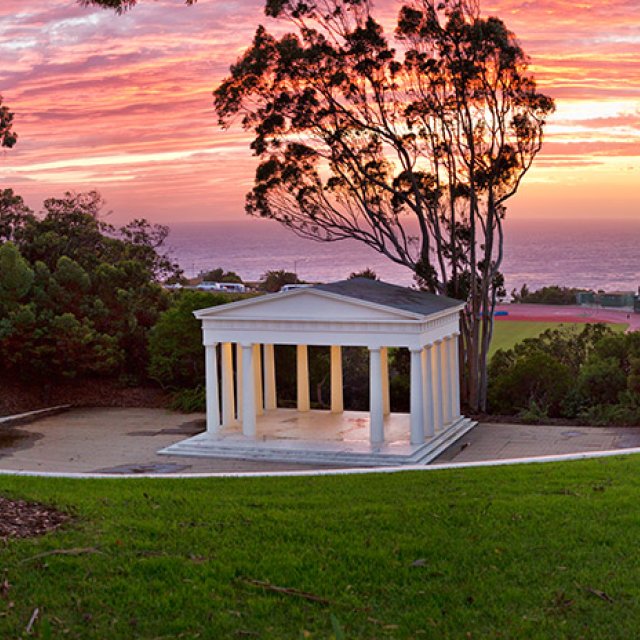 Though many of Dr. Chuck Leach's (76) patients aren't very big in stature, the size of their needs are a different story. Leach is chief of pediatric infectious disease at Baylor College of Medicine and Children's Hospital of San Antonio. As such, he works with fellow physicians who need help with patient diagnosis or treatment, provides consultations for new patients, and follows up with existing patients to track their
response to treatment and look for signs of infection.
Leach sees a broad range of infectious diseases. Some rare ones require him to hit the books, researching symptoms, treatments, and proper management. Others are more common, such as pediatric cancer patients who run the risk of infection from IVs used for chemotherapy. At times, these infections can be cleared through antibiotics or antifungals; other times, the IV must be removed completely so as not to create a greater risk for the child. This is where Leach comes in to advise on the best course of action.
"Making a difficult diagnosis and seeing a child get better and the family's concerns melt away is the best part of my work—especially those who come here as a final effort after visiting other doctors. But on the other side of that, not being able to figure out what a patient has is really frustrating. I want to find an answer for everyone who comes in, but, unfortunately, I can't," he said.
With his focus primarily on his patients, Leach has had little time for his clinical research, but hopes to incorporate that more in coming years. In the past, his research has included studying tumors in pediatric AIDS patients. After 10 years with that focus, Leach is now looking into new things, namely how the bacteria present in one's intestinal track may correlate with the presence of chronic diseases. He also hopes to
establish more clinics, such as a tuberculosis clinic and a travel clinic that can provide vaccinations to families traveling abroad.
Leach says his interest in research began at a very young age, when his parents first brought home the World Book Encyclopedia, and has been a big part of his life ever since. Drawn to medicine by this inquisitive nature, he attended medical school at the University of Utah and then spent six years at UCLA, where he completed his three-year residency and three additional years of sub-specialization in infectious disease. But it was his time at PLNU that gave him his first hands-on research experience and helped prepare him for continued medical study.
"Coming out of college with publications in peer-reviewed literature isn't something that happens very often, and it definitely helped me get into medical school and my residency program," said Leach. "The dedication of the PLNU faculty—the quality research opportunities they offered and their commitment to getting students involved with research papers—is really what made my undergraduate experience so valuable."
As adamant as Leach is about learning, he is equally passionate about passing on information to the rest of the medical community. He is currently on a committee for the Texas Pediatric Society that focuses on childhood immunizations and how to address problems, educate the public, and communicate with physicians regarding new vaccines. He and his wife, Robin (p. 29), are also members of Research Associates, an alumni auxiliary that secures research opportunities and resources for students and faculty in PLNU's science program.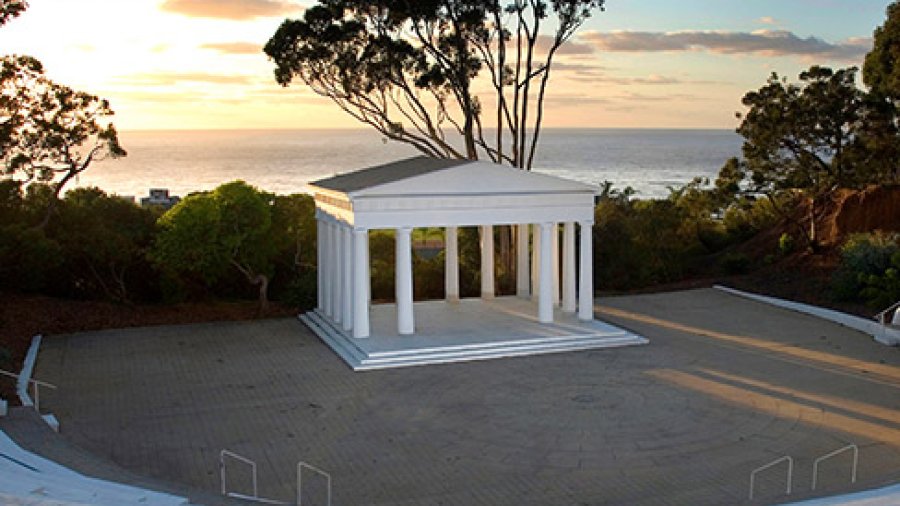 The Viewpoint
PLNU's university publication, the Viewpoint, seeks to contribute relevant and vital stories that grapple with life's profound questions from a uniquely Christian perspective. Through features, profiles, and news updates, the Viewpoint highlights stories of university alumni, staff, faculty, and students who are pursuing who they are called to be.