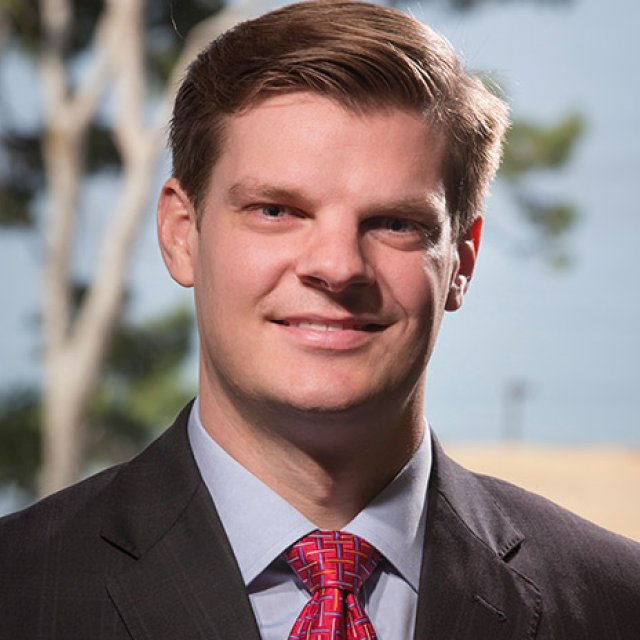 Dieter Mauerman graduated from PLNU in 2009 with a B.A. in business administration, and he completed his MBA from PLNU in 2013. 
After graduating in 2009, Dieter met Dr. Lynn Reaser, Chief Economist at PLNU's Fermanian Business & Economic Institute (FBEI), at an event, and gave her one of the business cards – stating he was a new graduate – that he had created for networking. Shortly after that meeting, the FBEI contacted Dieter and offered him a job. 
FBEI is a strategic unit of the Fermanian School of Business specializing in expert consulting services. They provide clients economic studies, business plans, research, commentary, and other related services. 
For a little over five years, Dieter served as an Economic Research Associate for the FBEI. There, his primary role was to collect and analyze data to provide clients with a completed deliverable product. 
Prior to having a major in economics at PLNU, students like Dieter still developed the necessary skills to begin working in the economic field. His course work at PLNU included accounting, finance, and statistics, which prepared him for the quantitative work in his position with the FBEI. 
"I've had positive experiences executing all those skills in the real world," he says.
"Economics isn't just about the numbers, however; it requires seeing and understanding the broader scope of an economic landscape. Understanding human behavior and what drives people to make their own personal financial economic decisions is critical too, Whether it is how they will spend money in the area as a tourist, or what kind of jobs people are willing to take.  Another important aspect of economics is understanding that nothing happens in a vacuum.  If a factory shuts down and jobs are lost, the workers and their families aren't the only ones who are directly affected, restaurants and other services tailored to those workers are also affected," Dieter explains. 
One of the biggest reports that examined macro-economic forces that Dieter worked consistently on while at the FBEI is the Military Economic Impact Study. This study is prepared for the San Diego Military Advisory Council (SDMAC), it analyzes the direct impact and ripple effects that the military and defense industry play in San Diego's economy. 
Dieter says that his PLNU courses also equipped him with the soft-skills such as communications and strategy he needed to produce a completed product for their clients. Within his role, Dieter needed to clearly communicate his data and results to his co-workers, the institution's clients and the public. Developing relationships was also an important skill for Dieter because data often has to be collected from many sources, and it's often necessary to work with people in other organizations to fill in those gaps in data. Being part of the PLNU community prepared Dieter for this aspect of his professional career. 
"There is a great sense of community at Point Loma and the relationships you build there are really strong; you'll stay with them for the rest of your life."
Dieter is currently a project control analyst at General Atomics. He says working in economic research was an excellent place to start his career because he was exposed to a broad view of the business world and the global economy.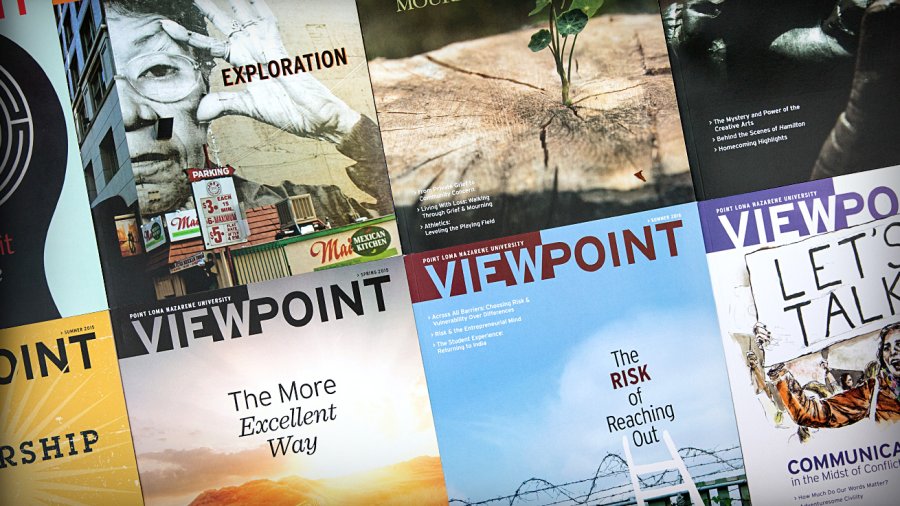 The Viewpoint
PLNU's university publication, the Viewpoint, seeks to contribute relevant and vital stories that grapple with life's profound questions from a uniquely Christian perspective. Through features, profiles, and news updates, the Viewpoint highlights stories of university alumni, staff, faculty, and students who are pursuing who they are called to be.