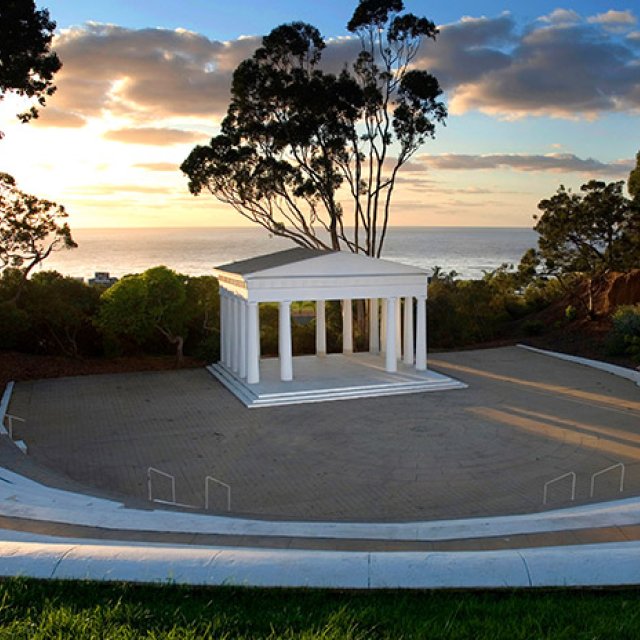 For Jay Johnson, head coach of the University of Arizona baseball team, The Wildcats, PLNU will always be "home base." Johnson earned his B.A. in Physical Education at PLNU in 2001 and went on to earn a Master's in Physical Education at Azusa Pacific.
While at Point Loma, Johnson played baseball until his eligibility ended. With a year of school left and the desire to get back on the field, he asked if he could assist the team somehow. Johnson started as a student undergrad assistant hitting grounders to the infielders and quickly moved up to assistant coach for three seasons until taking over as head coach in 2005. "It was the first opportunity of several that really worked out," he said. "It made it clear that coaching was what I wanted to do, and that I wanted to pursue it at the highest level. Point Loma opened the necessary doors to get my career moving."
Not long after, Johnson accepted an offer to become head coach at the University of San Diego, a move that would advance his career. Despite the exciting opportunity, he recalled, "Leaving Point Loma was the hardest decision I've made in my life. I was blessed to be around great people there – my teammates, the coaching staff, the athletic administration, and ultimately the players who I was fortunate enough to coach."
After seven years at USD and two seasons at the University of Nevada, Johnson was selected out of numerous highly-qualified candidates to take over as head coach of the Wildcats in 2015. He immediately led the team into the most wins by an Arizona team in 30 years as well as to the College World Series. The American Baseball Coaches Association took notice, naming him West Region Coach of the Year.  
"I have a strong sense of where I'm supposed to be in life," he said. "For me, meaningful work is helping a person or a group of people achieve their goals and getting everyone within the organization to affect each other in a positive way. I really enjoy that challenge, and I get to do it on a daily basis."
Johnson has built a successful team by developing the individual players on the field, off the field, and academically. "If everyone reaches their peak potential, the team's success will follow," he explained. "We talk a lot about the process. I stay away from focusing on results. While my job is 100% about the results side of it, focusing on that doesn't help the players or the team play well."  
With all his recent success, Johnson still fondly recalls the beginning. "My experience at Point Loma was awesome," he said. "Those were seven very formative and pivotal years in my life that affirmed for me that coaching was my calling."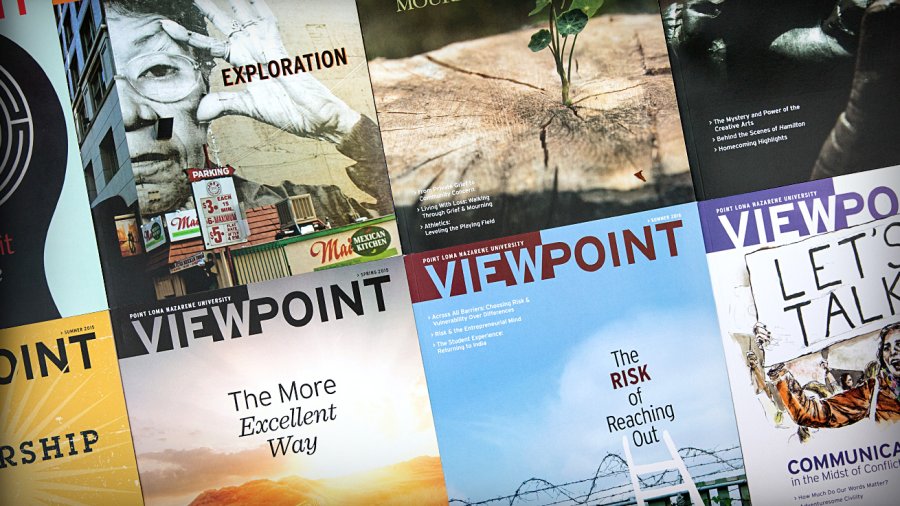 The Viewpoint
PLNU's university publication, the Viewpoint, seeks to contribute relevant and vital stories that grapple with life's profound questions from a uniquely Christian perspective. Through features, profiles, and news updates, the Viewpoint highlights stories of university alumni, staff, faculty, and students who are pursuing who they are called to be.