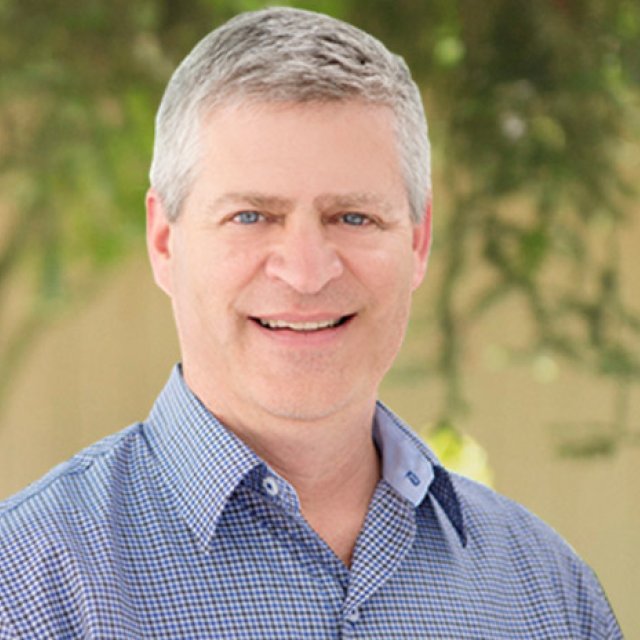 Jerry Goodwin has experienced much change in his career, from job roles to technology. As the Chief Operating Officer of the Government Systems Division of ViaSat Inc. Jerry, is responsible, along with the Chief Technology Officer, for managing the business operations and client services for their division. One thing that hasn't changed is that Jerry is still in the role of a problem solver.
He graduated from PLNU in 1982 with a double-major in physics and mathematics and he completed a Master of Science in electrical engineering with an emphasis in communications systems from the University of Southern California (USC) in 1987.
Jerry says that in his career in engineering having a background in physics and math taught him to solve complex problems, and he's used that skill set to solve technical and now business problems.
After graduating from PLNU, Jerry was hired as a software engineer with a company called TRW, which has since then been acquired by the defense company, Northrop Grumman. Though he didn't have formal software training, he had completed an internship with the Space and Naval Warfare Systems Command (SPAWAR) where he did some computer programming, which led to the TRW job. Software engineering eventually led to small management and business development roles along with his engineering responsibilities.
In 1991, Jerry started working at ViaSat, a satellite communications company, as a software developer, systems engineer and program manager. He developed expertise in network systems and security products and appliances.
Gradually, the business around the security appliance he was working on at ViaSat grew and launched the company's security business function around the year 2000. He found himself managing that business. After nine years in that role, the business had grown to several hundred people, and he was ready for something new. He transitioned to managing the international business development team and marketing departments, which involved training employees in presenting at trade shows.
One of the company's services includes enabling corporate and personal jets with personal communications capabilities, essentially creating offices in the sky. After the September 11th attacks of 2001, it was apparent to the federal government that the President needed to have access to what was happening on the ground from Air Force One.  Jerry's division provides that broadband network access capability now along with hundreds of other aircraft.
When Jerry started his career, personal computers were not widespread, and now everyone carries small computers in their pockets and handbags. Though students are entering a completely different world of technology, software development will always be a field that involves learning new technology. Jerry says when he talks to students studying physics, math or engineering, he tells them to learn how to program computers and understand software because no matter their job, computers will be assisting them in their work. He says many of the employees they hire at ViaSat have degrees and backgrounds in physics.
Along with keeping up with demanding coursework, Jerry participated in a few internships, spent a summer in New Zealand on a missions trip with PLNU and served as a resident assistant (RA). He and another friend also started a ministry that took students down to Mexico to serve in orphanages.
Jerry says his professors had a big impact on his college experience and that the investment the professors put in teaching and getting to know the students is one of the biggest values of his PLNU education.