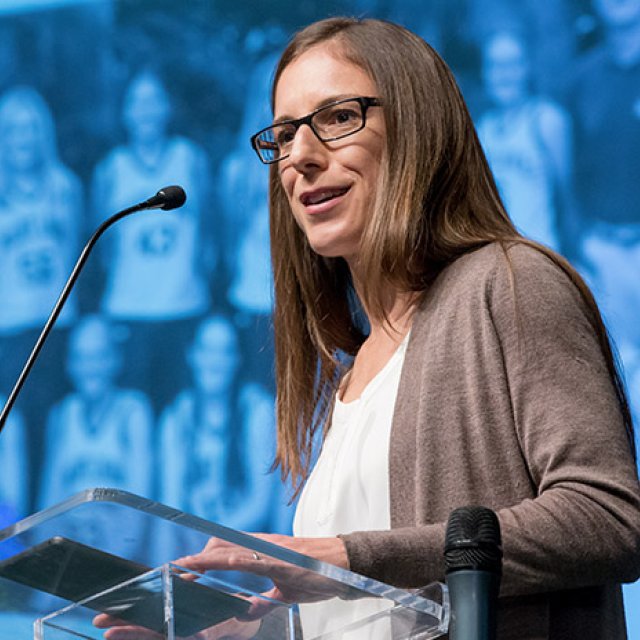 Nell Becker (02) Sweeden has learned that embracing one's calling involves a continual process of discernment throughout life. This belief has guided her through many achievements and opportunities to use her gifts to serve both God and others.
Originally a Spanish major, Becker Sweeden had a passion for theology that was awakened during her final year at PLNU. She decided to not only add theology as a double major, but to also stay at PLNU to continue with master's courses in theology under the guidance of Drs. Michael Lodahl, Herb Prince, and others.
Becker Sweeden married Josh Sweeden (03) shortly after his graduation, and the two served as volunteer missionaries in Paraguay, teaching theology to up-and-coming local pastors.
In 2004, they both began studying at Nazarene Theological Seminary (NTS) in Kansas City. It was there that Becker Sweeden started working with Nazarene Compassionate Ministries (NCM), which focuses on global injustices and those who are the most vulnerable and marginalized in countries around the world.
After seminary, the couple began doctoral programs at Boston University together. At the same time, Becker Sweeden served as editor of NCM Magazine for three years. She was then presented with her next challenge: becoming the new NCM international programs coordinator. Her job was to oversee NCM's global ministry, facilitating the work of the on-the-ground coordinators in each country.
Both Sweedens completed their Ph.D.'s in practical theology and were ordained in 2011. They applied jointly at George Fox Evangelical Seminary in Portland, Ore., to fill the Wesleyan theology chair there. From 2013 to 2016, they each taught master's students and doctor of ministry students in church history and theology.
"My practical theology research was about how hospitality practices are challenged by transnational migrations," Becker Sweeden said. "I looked at how the church responds to people who pass through or come into community and how communities of faith live out compassion in their contexts."
In 2016, Becker Sweeden was offered a new opportunity to live out her calling. She was invited back to NCM as its full-time director. Though the Sweedens were enjoying teaching, Becker Sweeden saw the director role as one where her unique combination of gifts and experiences could be of real value.
"NCM is embedded within the Church of the Nazarene," she explained. "Having seminary training as well as a theological lens for how ministry arises in and through the local church in its context will be key. I have a passion for seeing the lived theologies of the Majority World [also known as the developing nations] come to the forefront, with intentions to not focus just in the U.S. or just in one area. I'm thankful for how my heart for service was nurtured in me during my time at PLNU."
While Becker Sweeden will lead NCM, Sweeden will be the new academic dean at NTS. They have two children, Eli, 4, and Asher, 1.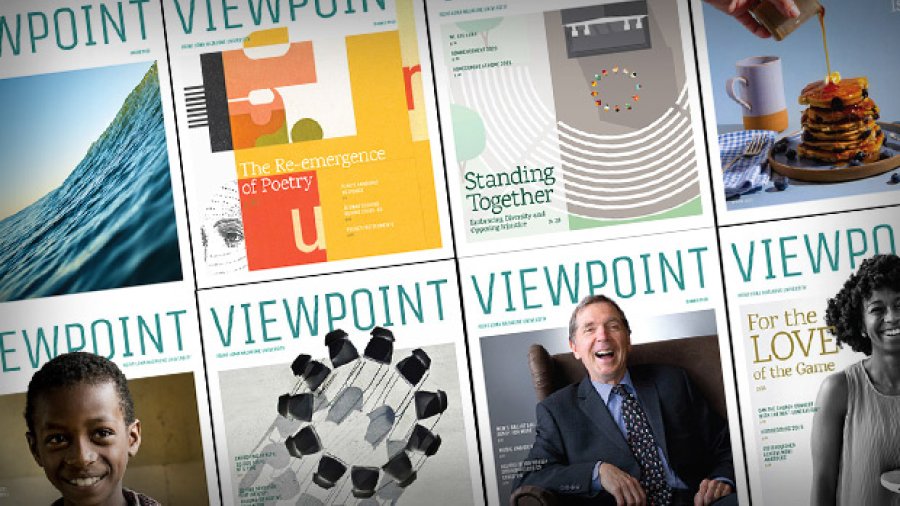 The Viewpoint
PLNU's university publication, the Viewpoint, seeks to contribute relevant and vital stories that grapple with life's profound questions from a uniquely Christian perspective. Through features, profiles, and news updates, the Viewpoint highlights stories of university alumni, staff, faculty, and students who are pursuing who they are called to be.