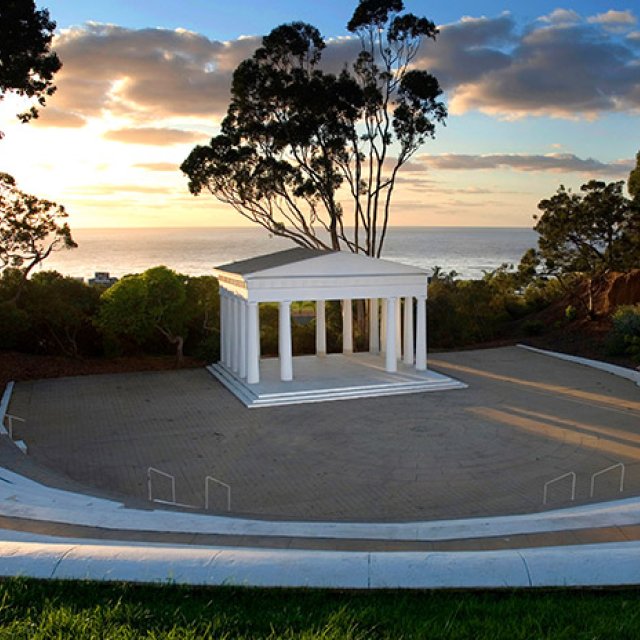 Nicole Weiss grew up in a small farm town where her father was a dairy farmer. Going to college was a sort of let's-just-see-what-happens decision. And what happened was transformation: she found the kind of nurturing, challenging environment that shaped both mind and heart.
"When I arrived the faculty embraced me. A professor asked me to do research with him. I became deeply invested in my major in a way that I didn't expect," said Weiss.
But her biggest transformation was in learning to ask the "big" questions. "I was pushed to 'live' my questions," she explained. "Meaning, I felt safe to ask what I was thinking even if the questions ran counter to the norm. I was challenged to think further, research and explore--to ask the questions that set my mind on fire."
The fruit of that is clear in Weiss' profession and perspective. Today she is in private practice as a therapist and life coach. She also co-owns a group practice in San Diego and is in the middle of writing a book. She takes joy in helping people identify and work through the things that inhibit them. "My work is about helping people push past the limits in their own mind," she said. "No matter where they are on their path, I help people to align with their intrinsic talents and abilities and actualize what they have dreamed of doing."
While she always had a natural compassion for people, Weiss found opportunities at Point Loma that created in her "a lifelong commitment to helping others in need." She interned at hospice and Catholic Charities, and helped homeless people get to soup kitchens.
Weiss also credits her professors for both their inspiration and their investment in her personally. When she had the opportunity to study abroad and realized the program overlapped with one of her classes, she approached the professor. "Immediately he said, you must go. You must see the world. That is the priority. We can finish this class by mail," she said. "It was this experience that birthed my love for travel and understanding of other people and places around the globe. To this day, travel is a passion that has helped me to understand people in a way that wouldn't have been possible had I never left the country."
Under Dr. Schaeffer in the psychology department, she conducted research for two years on motivation, intelligence and ultimate success which she then presented at an out-of-state conference. The deep understanding she gained about conducting and evaluating research, and analyzing statistics left her with "a sophisticated understanding" of taking in information that prepared her for graduate school as well as the clinical setting.
"My time at PLNU was life-changing," said Weiss. "I learned to think bigger and see the world as a bigger place.  I became a critical thinker without sacrificing compassion. I became interested in travel and lifelong learning. I left with a clear understanding of how to gather information and draw conclusions. Most importantly, I left passionate about my field of study and went on to graduate work shortly after. I have worked in many different areas in my field of study and have enjoyed them all. I am grateful to have always had work that I enjoy. This I owe to my PLNU education."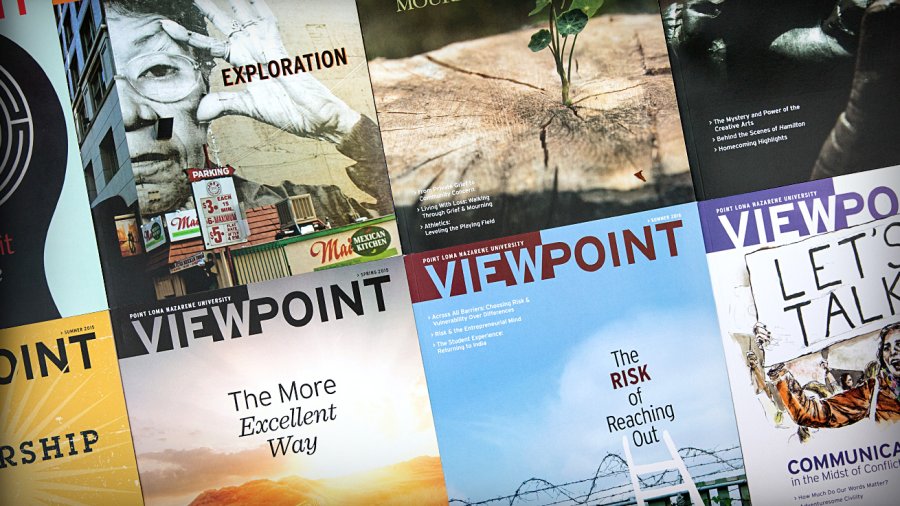 The Viewpoint
PLNU's university publication, the Viewpoint, seeks to contribute relevant and vital stories that grapple with life's profound questions from a uniquely Christian perspective. Through features, profiles, and news updates, the Viewpoint highlights stories of university alumni, staff, faculty, and students who are pursuing who they are called to be.