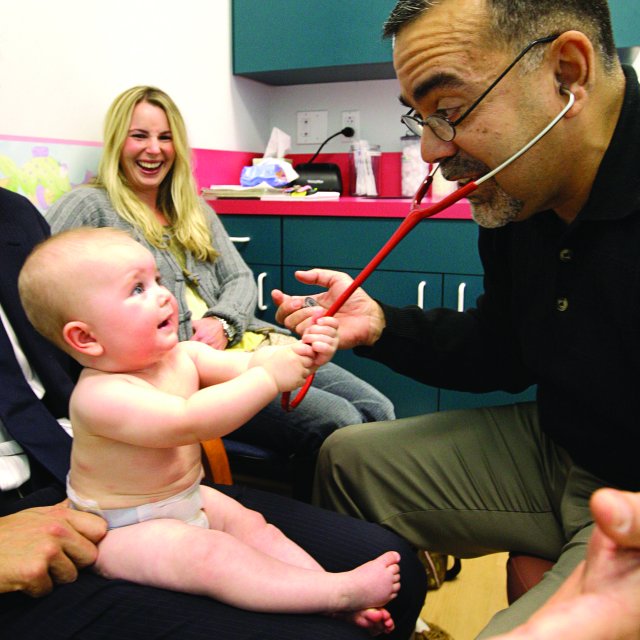 Dr. Rene (Rick) Bravo's (79) decision to become a physician wasn't made on a whim; it was the result of what he calls "divinely inspired experiences" that started in his teenage battle against lymphoma.
"At an early age I was exposed to the concept of my own mortality," he said. "During these impressionable teen years I was really moved by the kindness and compassion of my doctors, and that sparked my desire to enter medicine and dedicate my life to the healing and care of others."
That desire was solidified at PLNU, where Bravo studied biology, took part in summer research, and worked closely with his professors. After earning his bachelor's, he attended medical school at UCSF and completed his residency at Stanford, before launching into private practice pediatrics in San Luis Obispo. In 2000, he founded his own practice, Bravo Pediatrics, where he continues to pursue his personal and professional goal of providing the best possible care to his patients. Now 28 years into his career, Bravo has never regretted his decision and remains firmly committed to the call of medicine.
"I like to tell people that I care for the future. Working with young children, I see future mothers and fathers and leaders of our society, and I strongly believe in investing in them," he said.
In addition to serving the people of San Luis Obispo, Bravo is an advocate for global outreach. As part of what he calls the "salt and light phenomenon," Bravo travels internationally, lending his medical expertise, sharing words of hope, and living out Christ's example of caring for others. In the '80s and '90s, Bravo traveled to Guatemala with Nazarene Compassionate Ministries, where he offered vaccinations and pediatric care to orphans. This fall, he will resume his medical mission work, traveling to Romania with an outreach team from his church.
When he isn't in the office or on the mission field, Bravo stays active in a number of medical organizations. He is a member of the California Medical Association, the former chief of pediatrics for San Luis Obispo's Sierra Vista Regional Medical Center, and chair for the San Luis Obispo/Santa Barbara Regional Health Authority. He previously served as president and currently sits on the board of trustees for U.S. Pharmacopeia, which sets worldwide pharmaceutical standards and is the oldest medical organization in the country.
Among his many involvements, he also sits on the board of PLNU's Research Associates. Thankful for the opportunities offered at PLNU — like proximity to qualified professors, development of critical thinking skills, and a community that takes students beyond coursework to better understand the depth of the human experience — Bravo is eager to help provide the same transformational college experience he had to the next generation of scientists.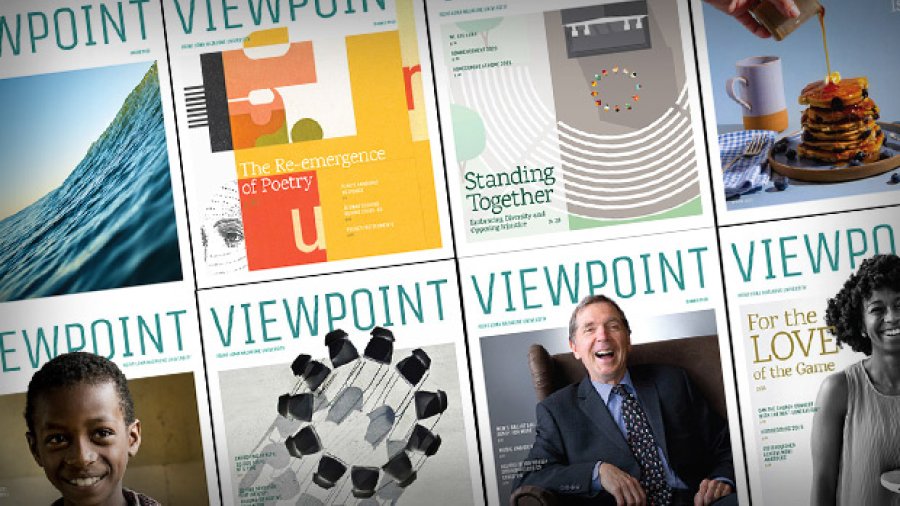 The Viewpoint
PLNU's university publication, the Viewpoint, seeks to contribute relevant and vital stories that grapple with life's profound questions from a uniquely Christian perspective. Through features, profiles, and news updates, the Viewpoint highlights stories of university alumni, staff, faculty, and students who are pursuing who they are called to be.