The Anatomy Education Concentration is housed within the Anatomy Learning Institute (ALI) at Point Loma Nazarene University. Faculty members in the ALI use evidence based approaches to deliver anatomy education within the College of Health Sciences and teach many cohorts of students such as Kinesiology, Athletic training, Physician Assistants, Occupational Therapy, etc.
This concentration is designed to provide graduate learners with the needed theoretical and practical knowledge/ skills to excel in a full-time or part-time career teaching anatomy at high school and college/ university setup. Being a hybrid program, learners will use cutting edge technology to learn in depth anatomy along with the opportunity to work with a human body donor. Some of the technology enhanced learning modalities used include virtual dissection and prosection videos.
Learners will dive into the scholarship of teaching and learning in higher education as it applies to anatomy education. This will provide learners with the necessary theoretical knowledge to implement student-centered teaching strategies that will help build an inclusive learning environment. Learners will also be working closely with a faculty member to develop teaching resources, prepare and deliver teaching sessions. 
Learners at PLNU can complete the below 3 courses to graduate with an Anatomy Education Concentration: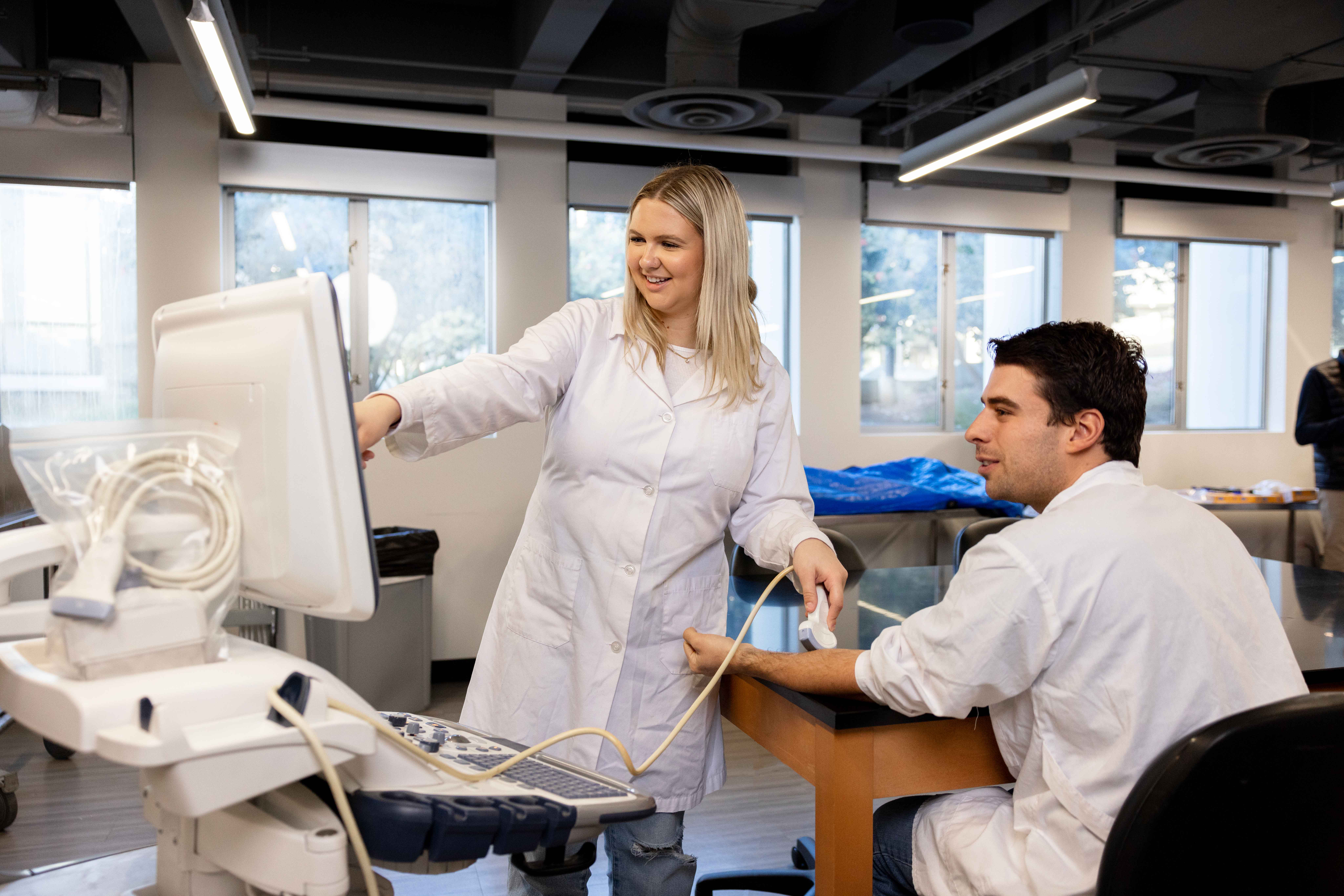 ANA 6000 – Clinical Anatomy (3)
Study of structural organization of the human body from cellular to organ system level of organization and its application to clinical scenarios. Gross and microscopic anatomy of the integumentary, skeletal, muscular, nervous, sensory, endocrine, cardiovascular, lymphatic, respiratory, digestive, excretory, and reproductive systems of the human body.

ANA 6003 – Teaching and Learning in Anatomy (1)
In this course students will gain a theoretical understanding of the skills and pedagogical approaches needed for the teaching of human anatomy using evidence-based approaches. 
ANA 6004 – Anatomy Clinical Practice (2)
In this course learners will have the opportunity to work along side a faculty member to engage with anatomy students. Learners will have the opportunity to work with anatomy students in lecture and laboratory setup. They will use evidence-based approaches to prepare and deliver learning materials.
For more information, please contact the Director of the ALI: Dr. Joy Balta.