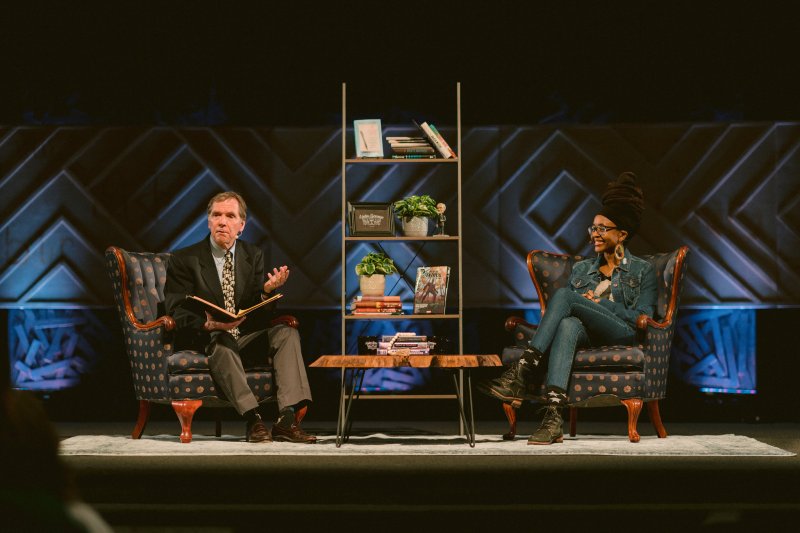 WRITING THAT LIBERATES
Writer's Symposium by the Sea is an annual event that brings interviews with innovative creators, life stories, examples of great writing, and evocative conversation to PLNU that inspire readers and writers alike. 
The 2020 Writer's Symposium by the Sea will include The Evening Interviews, featuring award winning guest writers and The Writing Workshops.
Join us this year as we explore Writing That Liberates.
Join our mailing list to receive updates and information about symposium events!
Follow us for updated photos, stories, and more! 
Writer's Symposium Video Archive
View Writer's Symposium by the Sea videos from UCSD-TV.
---
Parking is free for all events. Please note that campus parking is limited, so we suggest arriving early to locate a parking spot. Parking lots indicated on this campus map.
The San Diego Union-Tribune Festival of Books 2019