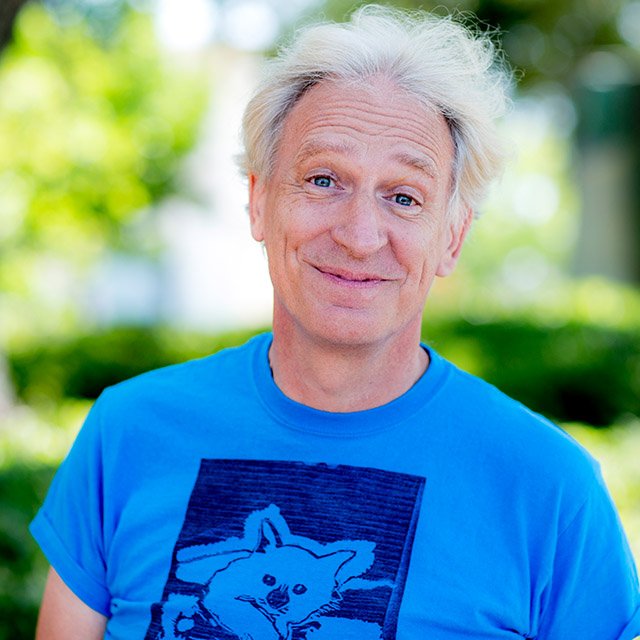 Dr. Alain Lescart, professor of French, wants you to know he used to breed French cats. Birmans, more specifically. That statement alone, read in a vacuum, may seem odd. But not when you read it in context of knowing the man himself. Saying that Lescart is a jack-of-all-trades is putting it lightly. He might just be a full-blown renaissance man.
Lescart is an amateur guitarist. He writes songs and poetry. He enjoys photography. He was formerly in a band and periodically plays with some of his students.
"They'll come over to my house, and we'll spend some time jamming," he said. "I am also a very good cook. Students beg to come to my house and have me make some crepes or crème brûlée or something."
But above all, he's a scholar and a teacher. He came to PLNU in 2005 after teaching French at Eastern Nazarene College. He earned a master's in marriage and family therapy from ENC and a Ph.D. in French Studies, specializing in 19th century literature, from the University of Connecticut. A native of a town near Monte Carlo on the French Riviera, Lescart provides a perspective on "all things French" to his students and fellow faculty members.
Another of his passions is poetry, and in 2009, the campus was inundated with dozens of poets as it played host to the International Colloquium of French Poetry, entitled "Liberty, License, and Illegibility in Contemporary French Poetry."
"It was a very prestigious conference because we had the top French avant-garde poets here," said Lescart. The four-day international conference featured keynote speakers Michel Deguy, Christian Prigent, Jean-Marie Gleize, and Nathalie Quintane, all world-renowned French poets. Lescart also invited several notable French "slam" poets. At the time, slam poetry was becoming highly popular for its narrative form.
"Slam originated from the hip-hop movement," explained Lescart before the event. "But it's not a rap. It's just words. There can be a rhythm or not, it can rhyme or not, but it's mainly a narrative. Slam poetry is completely exploding in Paris and around the world. Long term, we'd like to develop that genre here and have more slam events on campus." Since then, PLNU has hosted many slam poetry events, and developed an ongoing spoken word event called Just Saying! which is put on by the Center for Justice & Reconciliation, in collaboration with other groups on campus.
Lescart is also interested in fantasy literature and wrote a book on it with a professor friend from the University of Connecticut. He has also offered a class at PLNU on fantasy literature, with the intention of providing students with critical tools to analyze and better understand popular works within the important genre.
Lescart is a very popular professor, most notably for the way he relates to students. He not only understands their culture but is a part of it, as evidenced by his YouTube videos and Facebook page.
"[Facebook's] an interesting way to know your students better. They put a lot of their personal lives and their interests online, so you can find some connection with them on some level," he said. "One of the reasons I am so involved with students is to make them more aware of issues of diversity and to help them appreciate people from other countries. Since I arrived here, I've had students say, 'We have a different view of French people now.' They have this preconception, 'Freedom Fries' or whatever, and that has completely shifted because we have had a chance to sit down and interact. I enjoy living here and being an ambassador of another culture. I think it's important for a campus like Point Loma to have a lot of diversity. It's beneficial for the students to discover different approaches and cultures."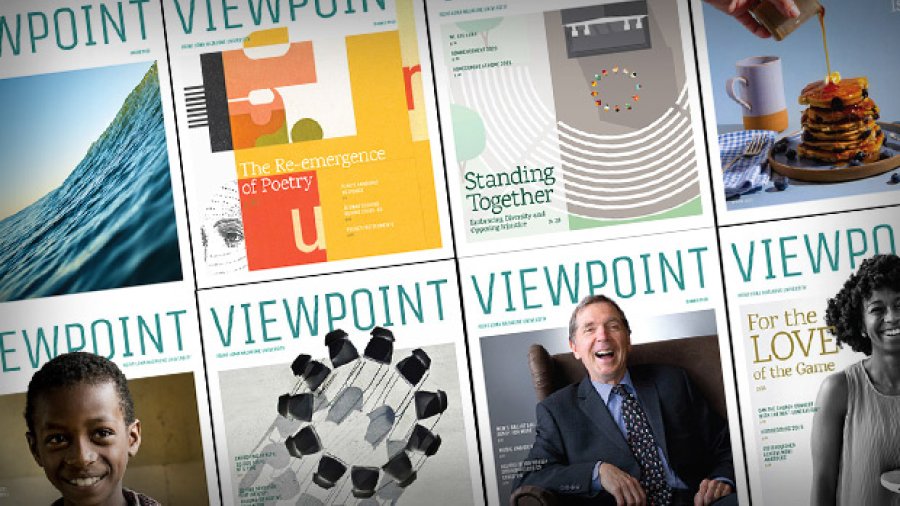 The Viewpoint
PLNU's university publication, the Viewpoint, seeks to contribute relevant and vital stories that grapple with life's profound questions from a uniquely Christian perspective. Through features, profiles, and news updates, the Viewpoint highlights stories of university alumni, staff, faculty, and students who are pursuing who they are called to be.