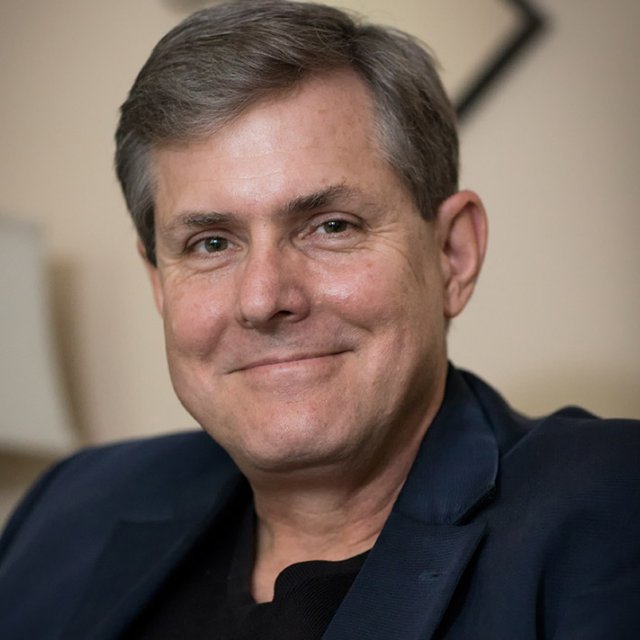 In 2015, Dr. Dan Jenkins, director of PLNU's M.A. in Clinical Counseling program and psychology professor, was invited to preach at a Thanksgiving Day service. Considering what to share, he felt prompted to write a letter of gratitude to his father, to read during the service.
"Dear Dad," Jenkins began, his father beaming in the second row. "I have never written a letter of gratitude to you before."
Jenkins thanked his father for blessings great and small. He thanked him for wrestling together on the living room floor when Jenkins was a child. He thanked him for eating tuna sandwiches and going to Dairy Queen, and for teaching him how to play chess and work hard. He thanked him for "modeling what it means to be a man of God."
Weeks later, Jenkins' father unexpectedly died.
"If I hadn't expressed my gratitude," Jenkins said, "I would have grieved my father's passing at a much deeper level and healed more slowly. Gratitude empowers us with God's grace and makes us more resilient to losses in life."
Jenkins lives with a heart of gratitude because, he explained, "I can see God's pattern of restoration and healing in my life."
Jenkins' mother, for example, wanted to pursue a master's degree in counseling. As a graduate of Pasadena College, she enrolled in PLNU's master's program in counseling in 1975. Unfortunately, the program closed two years later and she completed a PLNU master's in education instead.
"The fact that I came along 40 years later at the same institution, pursuing the same end as my mother, is remarkable," Jenkins said.
"I'm now developing and launching PLNU's new M.A. in Clinical Counseling program and will finish what she began," he continued. "No one on Earth can plan that well. That has to be God."
Jenkins pursued God's purposes from a young age. From grade school on, he would climb a hill near his home to sit under a water tank and pray.
"I would spend a lot of time praying for the opportunity to help people," he said. "I yearned to be a force for good. Even now, that desire brings up tremendous emotion."
Jenkins' father, a pastor, was himself a "force for good," preaching on Sunday and counseling individuals, especially engaged and married couples.
"Along with my mother's interests in psychology, my father's pastoral counseling set the stage for me to pursue psychology," Jenkins said. "My studies opened my eyes to see how difficult empathy and communication are. Many people walk into marriages and relationships thinking they know how to communicate, but they don't know what they don't know — and they fail miserably."
Jenkins earned his B.A. in Psychology and Bible from Pacific Christian College in 1982 and his Ph.D. in Clinical Psychology from Brigham Young University in 1986. He began teaching at Christian undergraduate colleges in 1987, joining PLNU in 2003.
In addition to his teaching, Jenkins also directs Lighthouse Psychological Services in Mission Valley, a full-service, faith-based clinic he founded with his wife, Beth, in 2000.
Gratitude empowers us with God's grace and makes us more resilient to losses in life.
Jenkins specializes in psychotherapy for depression and anxiety, as well as family and relational issues. He and Beth also speak at marriage conferences across the country.
Maintaining a healthy marriage is not only their professional expertise, but their daily practice.
"Every morning, one of us makes coffee and wakes the other with a kiss," Jenkins said. "Then we talk for at least an hour. It's amazing how fast that time goes. That connection point holds our marriage together. I can't imagine not doing this every single day."
The key to the Jenkins' "connection point," and the strategy they teach their clients, is the practice of active listening, or actively entering into another's heart and soul through empathy. The reward of active listening — genuine intimacy — is immense.
Understanding our past is also vital to healthy relationships, Jenkins explained.
"I teach couples and clients to explore how feelings experienced in their current relationships are the very same emotions they felt as children and in their family of origin," he said. "Seeing the affect bridge connecting our current emotions and childhood wounding, and sharing these connections with a spouse or friend, can lead to tremendous empathy and healing."
Jenkins believes healing occurs not only when we come to know the Lord, but also through this process of connecting deeply in relationships.
"This is the heart of my life," he said. "It's my way of spreading the Good News. God heals the present by helping us understand losses from the past."
Such is the testimony of one who, from childhood, prayed fervently to be a "force for good" in the world. Jenkins has learned to connect deeply in his relationships — especially with God, Jehovah Rapha, who heals and restores.
His lifelong quest to know and serve God has not only resulted in wholeness and freedom in his own life, career, and marriage, but has brought tremendous emotional and spiritual breakthroughs to hundreds of counseling clients, and to the many PLNU psychology students he mentors.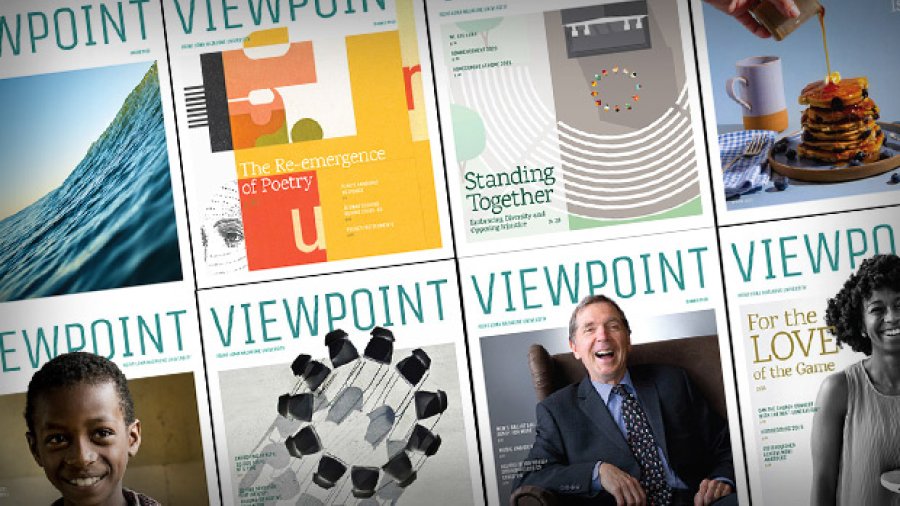 The Viewpoint
PLNU's university publication, the Viewpoint, seeks to contribute relevant and vital stories that grapple with life's profound questions from a uniquely Christian perspective. Through features, profiles, and news updates, the Viewpoint highlights stories of university alumni, staff, faculty, and students who are pursuing who they are called to be.