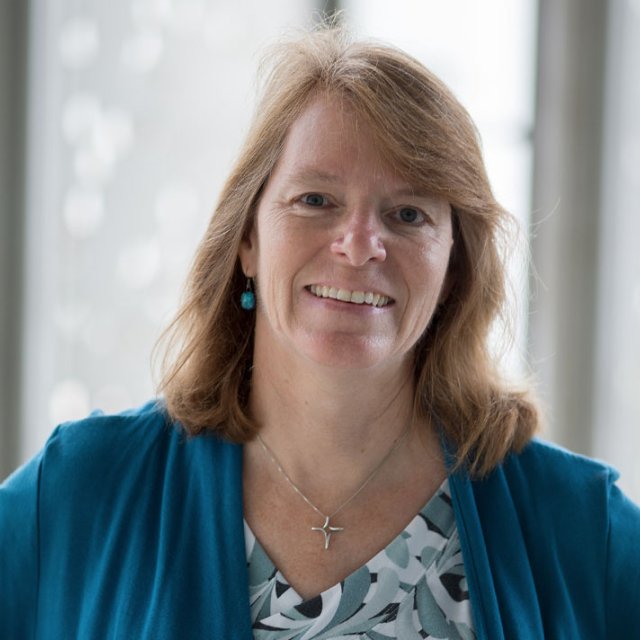 Dr. Dawne Page, chair of the Department of Biology, holds a Ph.D. in immunology from the University of California, San Francisco, and teaches courses in genetics and immunology. Her research involves exploring B cell development and maturation in zebrafish, and she recently had her findings published in the medical journal Blood. We sat down with her to learn more about her journey in the sciences.
Q: How did you first fall in love with science?
A: My science professors drew me in — a fantastic chemistry teacher in high school and then a terrific immunology professor in college. At an early age, I came to understand the impact of great teachers on the lives of students. When my own children were young, I saw how little science was being taught in elementary school. That's a shame, because children are natural scientists, exploring everything around them. That experience drew me into science teacher professional development, particularly at the elementary/middle school level.
Q: What are your greatest passions as a science teacher?
A: I see myself as a guide for exploration rather than a lecturer. In my teaching, I focus on problem-solving and case studies, as well as on current ethical debates about issues such as stem-cell research and "baby engineering". My students and I talk extensively about the intersection of faith and science — and I believe this integration is crucial. If students experience a conflict between faith and science and it isn't addressed, they are left with a great conundrum, a dichotomy, and they suffer for it.
Q: Tell us about your research interests.
A: My students and I are exploring B cell development and maturation in zebrafish. B cells secrete antibodies that bind to pathogens and mark them for destruction. In collaboration with scientists from UCSD and the University of Alberta, Canada, we have marked B cell populations with fluorescent proteins to understand how and where the B cells develop in zebrafish and how and where they respond to pathogens.
I conduct research every summer with my students. I love watching them blossom and learn to think as scientists. Several were co-authors of a recently published research paper of mine. Summer research helps students figure out whether they want to pursue a medicine-health or research career, and that's also very important, and personally rewarding.
Q: How does the new PLNU science complex benefit students and faculty in the sciences?
A: For more than 30 years, PLNU has had a very strong undergraduate research program in the sciences, but it's so much easier to do research and teach in the new building because of the way the space is designed and dedicated. In our old facilities, faculty had to set up for labs and then tear them down so someone else could use the space. Students had to literally wander around looking for nooks and crannies to do research, disrupting classes. Now we have dedicated research labs. More students are conducting research during the semester. In addition, faculty members have more opportunities for research, especially in the new lab dedicated for Biosafety Level 2 circumstances.
It's also much easier to teach. The old building was very crowded, making it difficult for professors to circulate and help students. Now, student-faculty interactions are very easy.
Q: There is a high acceptance rate of PLNU science majors into graduate programs, including medical and dental schools, and doctoral programs for research. What would you say is the reason for that statistic?
A: So many factors play into the success of our science graduates. All of our biology and chemistry classes have labs associated with them, so students are very engaged with doing science with their hands, not just learning facts in classrooms. Students also have many opportunities for collaborative research with faculty and professional internships. Students in the health professions have a pre-health advisor in addition to their regular academic advisor, and a 1-unit class developed for them to explore various career options, experience mock interviews, and work on their applications. Our students not only succeed in their applications, but also in their graduate courses, because of our rigorous science preparation.
Page has received major grants from the National Science Foundation and the National Institutes of Health, and has served as a research scientist at the University of California, San Diego, as director of the Science Education Association of San Diego, and as a reviewer for the National Science Foundation and Cell Biology Education.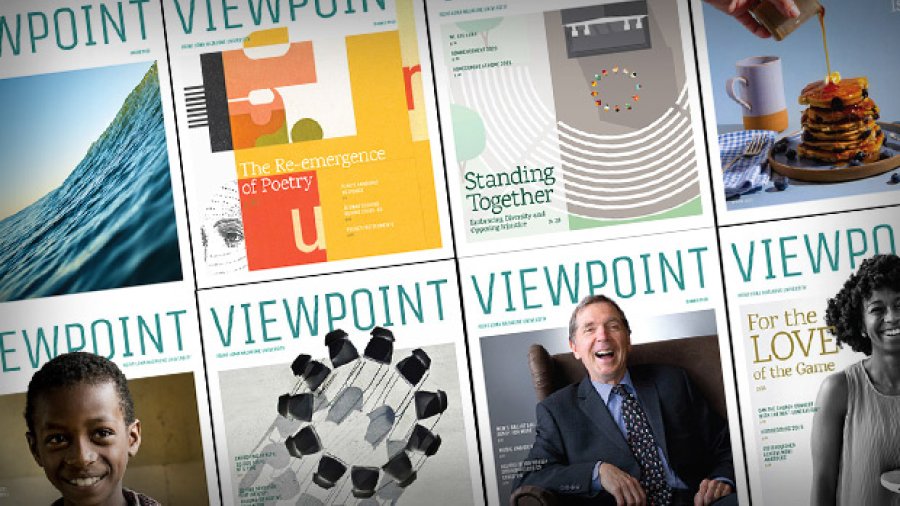 The Viewpoint
PLNU's university publication, the Viewpoint, seeks to contribute relevant and vital stories that grapple with life's profound questions from a uniquely Christian perspective. Through features, profiles, and news updates, the Viewpoint highlights stories of university alumni, staff, faculty, and students who are pursuing who they are called to be.