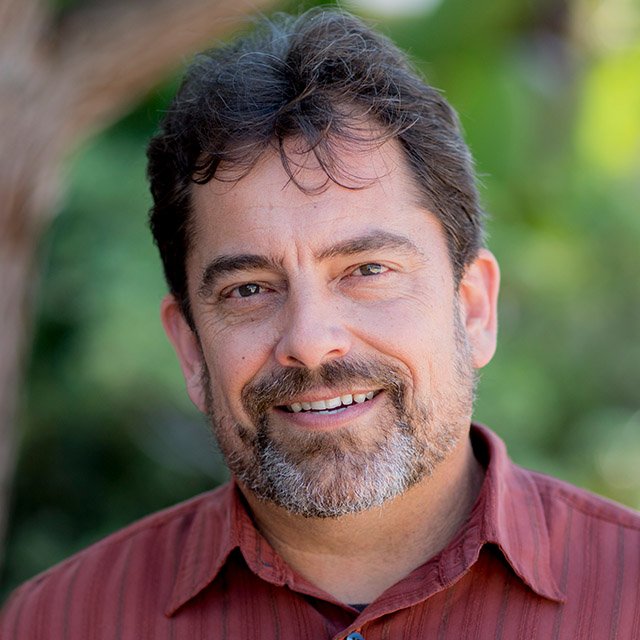 A groundbreaking, three-year study examining the relationship between gangs, the community, and sex trafficking in San Diego County was published in April 2016 by Dr. Jamie Gates, former PLNU director of the Center for Justice and Reconciliation, and Dr. Ami Carpenter, associate professor of peace and conflict resolution from the University of San Diego. We sat down with Gates to learn more about this large-scale research project titled "Measuring the Nature and Extent of Gang Involvement in Sex Trafficking in San Diego."
Q: What type of data informed this study and what goal do you hope it serves?
A: Data was collected from 1,205 individuals, including 156 gang-affiliated persons, 702 first-time prostitution offenders, 189 survivors from eight victim services programs, and 140 county school administrators and staff. The study focused on one of the most understudied aspects of human trafficking in the U.S.: the relationship between street gangs and sex trafficking. It serves as a large-scale model of collaborative research to impact policy and practice, as well as a national model for future research on human trafficking.
Q: How is it possible that sex trafficking has remained a hidden, thriving industry in San Diego?
A: It's difficult to prosecute against sex trafficking since many victims are unwilling to testify because they are psychologically bonded to the people selling them. It's also difficult to distinguish between those who are being forced into selling themselves and those who are not. And, an important part of the reason it's so widespread and hidden is because our popular culture has a casual attitude toward prostitution. We estimate that 42 percent of prostitutes are actually victims of sex trafficking, so prostitution is not a victimless crime.
Q: What do most victims have in common? How are they being lured and forced into sex trafficking?
A: Most victims are young. The average age of recruitment is between 14 and a half and 15 and a half. Drugs are often involved in their recruitment and in keeping them dependent on their sellers. Many victims, prior to being recruited by traffickers, tend to have had a high level of abuse as children, both sexual and physical. Although there is a disproportionately high number of African Americans and Latinos being trafficked per population, trafficking is happening across all racial groups. We also found that 80 percent of victims were born in the U.S.
Q: Among all of this new research, what was the most surprising finding?
A: The wide range of tactics and places of recruitment surprised us; they include targeting church youth groups and those at malls and public parks. Unlike common perception, most trafficking is done through psychological manipulation as opposed to kidnapping or force. Many times it starts off as a romantic relationship with a sex trafficker and then moves gradually into something much worse. Of the sex traffickers we interviewed, only three or four percent admitted to or thought that violence was legitimate. Many of them felt having to resort to violence, or what police refer to as "guerrilla pimping," was amateur. Many traffickers viewed violence as a poor way to conduct business, since it could potentially lead to damaging the "goods," or the "value of their commodity."
Q: How were you able to conduct interviews with current and former gang members, and other sex trafficking facilitators?
A: We received permission to interview gang members and traffickers in prison. We also conducted a smaller percentage of street level interviews. We only spoke with people in prison who were in protective custody (not with those in the general prison population), and we granted all interviewees anonymity in exchange for their participation.
Q: How did the gang members and sex traffickers you interviewed feel about trafficking?
A: Most of them felt they were doing a service to those who were, they would argue, freely selling themselves. They saw themselves as bodyguards or protectors. Many of them would use the language of "business person," "escorting," or "providing a service," disavowing such terms as "pimping" or "prostitution."
Q: What types of cities and neighborhoods are most at-risk for trafficking and why?
A: The parts of San Diego that are more vulnerable to poverty, have a lack of access to social services, and have a higher number of runaway kids are more susceptible. However, we discovered trafficking everywhere from Hotel Circle to private homes in gated communities, which can be more difficult to expose.
Q: What are the particular ways San Diego is working to eliminate sex trafficking and aid its victims?
A: Since 2011, San Diego County has had a Human Trafficking Advisory Council to advise the District Attorney, the sheriff, and the County Board of Supervisors on what we know about trafficking and what should be done. Last year, PLNU hosted a summit where 250 experts discerned the state of affairs and came up with recommendations for what the county should do next. For example, there is now a law enforcement task force for human trafficking headed by a local commander from the California State Department of Justice and involving 19 agencies. As a result, we'll see a lot more arrests and prosecutions in the coming years and a growing number of survivors will need our support.
To learn more about this study or PLNU's work to end human trafficking and aid victims, please go to abolishhumantrafficking.com.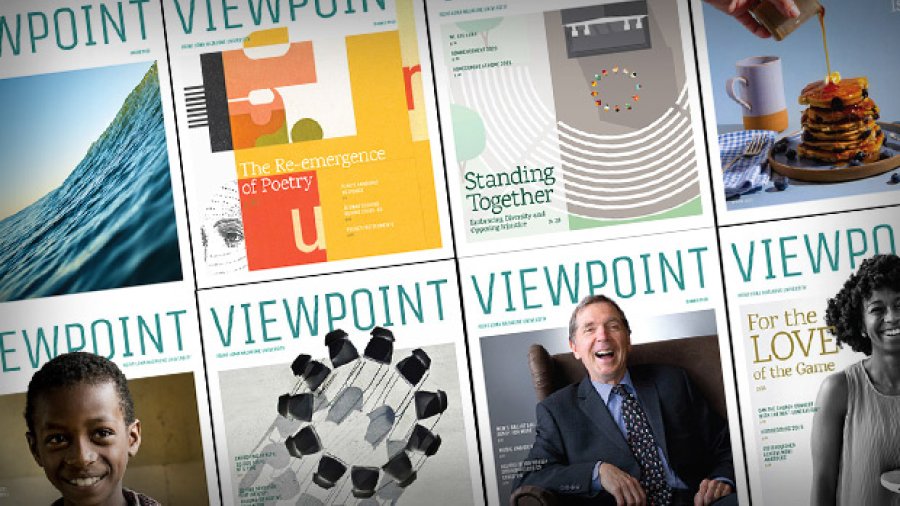 The Viewpoint
PLNU's university publication, the Viewpoint, seeks to contribute relevant and vital stories that grapple with life's profound questions from a uniquely Christian perspective. Through features, profiles, and news updates, the Viewpoint highlights stories of university alumni, staff, faculty, and students who are pursuing who they are called to be.