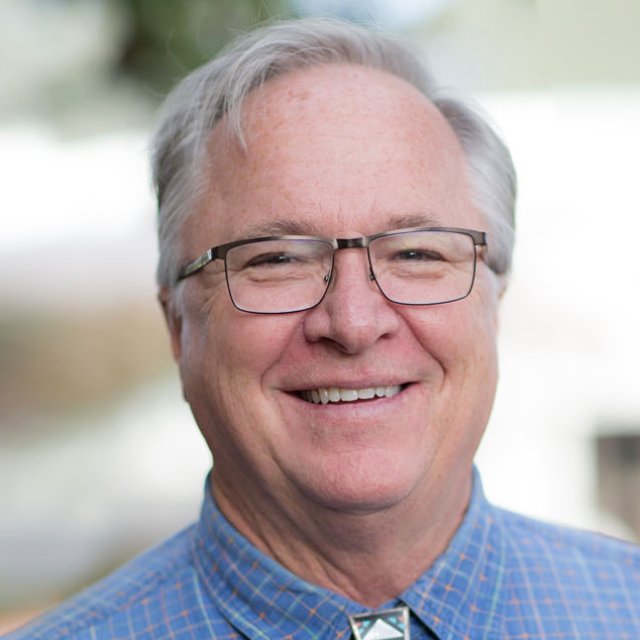 As you step into Dr. Michael Lodahl's office, you're instantly immersed into the heart of academia. Shelves brimming with countless books, ranging from rabbinic theology to 18th century philosophy, adorn the quaint, scholarly room. Lodahl sits with a view of the Pacific stretched out before him. He is a lover of books, ideas, deep conversation, and, as any student of his will tell you, thoughtful questions.
"I love reading and thinking about ideas," said Lodahl. "And I've always loved writing."
It's these inner proclivities that eventually led Lodahl to PLNU as a professor of theology and world religions. Surprisingly, he initially planned on majoring in psychology at Northwest Nazarene College. However, any plans to pursue this science of the mind were derailed once he took a biblical interpretation course with professor C.S. Cowles (with whom he would later work as a professor at Northwest Nazarene College and PLNU).
This class, and the lasting relationship he developed with Cowles, awakened in him a passion for theology and religious studies.
"It was C.S. who got me so excited about religion and theology," said Lodahl. "It's impossible to exaggerate the impact C.S. Cowles had on me."
The encouragement he received from his friend and mentor spurred him to get his master of divinity at Nazarene Theological Seminary and eventually a Ph.D. in theological studies from Emory University.
Although a deep love for Christian theology was instilled in him during his undergraduate years, it was during his graduate and doctoral studies that he became fascinated with the way other religious traditions not only attempt to understand the transcendent, but also seek to engage it.
Lodahl fell in love with unearthing the ways different religious traditions offer a diagnosis of the human condition, acknowledging there is some type of problem with humanity – a fundamental brokenness – and venturing to uncover and profess a solution.
He would eventually whittle down his focus to Abrahamic traditions. His interest in the complex relationships among Jewish, Muslim, and Christian traditions of faith and practice would inspire him to publish Shekhinah/Spirit: Divine Presence in Jewish and Christian Traditions and Claiming Abraham: Reading the Bible and the Qur'an Side by Side, among several other books, articles, and publications on Christian theology.
He would make PLNU home in 1999, after teaching at Northwest Nazarene College for over a decade. In addition to the breathtaking view from his office window, Lodahl stresses how grateful he is to teach alongside such wonderfully talented and encouraging faculty members. They sharpen him continually.
"They call me to be better today than I was yesterday," said Lodahl. "I feel like I'm surrounded by such an amazing faculty. It's humbling, yet also very rewarding to serve in this type of community."
Of course, so much of what he enjoys about PLNU stems from the time he spends teaching and mentoring his students. He delights in their youthful curiosity and contemplative temperaments. He loves forming relationships with them and uncovering the uniqueness of each of their lives and histories. They inspire his faith in not only reflecting the vastness of God's boundless creativity and diversity in His creation, but also with how they love.
"I'm inspired by their passionate love for God and others," said Lodahl.
It's this same love he witnesses from his students that rests at the heart of his work at PLNU. Although he is a great lover of ideas and books, his primary love is for God and others.
Before attending Emory, Lodahl spent three years as a pastor in L.A., which helped him understand his ardent love for theology in light of the Gospel. To him, studying theology must always be done in accordance with Jesus's command to love your neighbor as yourself.
"My time as a pastor layered into me that theology, while intellectually stimulating, is a pastoral concern for people's spiritual lives and wellbeing," said Lodahl.
It's this very conviction that's woven into the fabric of every class he teaches and book he writes. He hopes to not only nurture the Christian faith of his students, encouraging them to "seek first the Kingdom of God," but also foster a deeper understanding of other faiths and thereby widen their love for people of all religious traditions.
He knows firsthand how enriching the study of other religious traditions can be to one's faith; it constantly teaches him something about his own.
"The reminders that come from outside the tradition are really helpful," he said. "Various religious traditions can challenge me, while also reminding me of elements of my own faith that I've forgotten."
Whether it's an appreciation for faithful interpretation of Scripture derived from his study of rabbinic theology or a re-acknowledgment of the sheer majesty of God as communicated in the Muslim and Taoist traditions, studying these other traditions helps illuminate the beauty and splendor of Lodahl's own faith.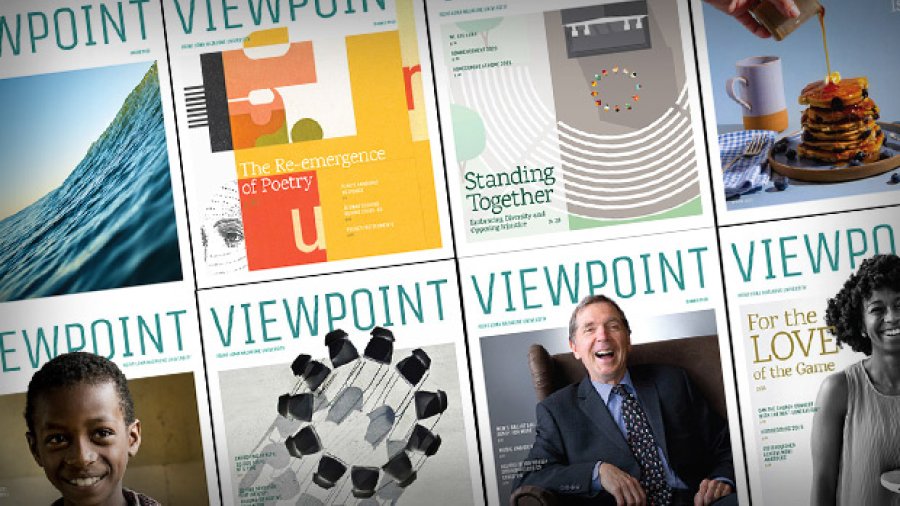 The Viewpoint
PLNU's university publication, the Viewpoint, seeks to contribute relevant and vital stories that grapple with life's profound questions from a uniquely Christian perspective. Through features, profiles, and news updates, the Viewpoint highlights stories of university alumni, staff, faculty, and students who are pursuing who they are called to be.