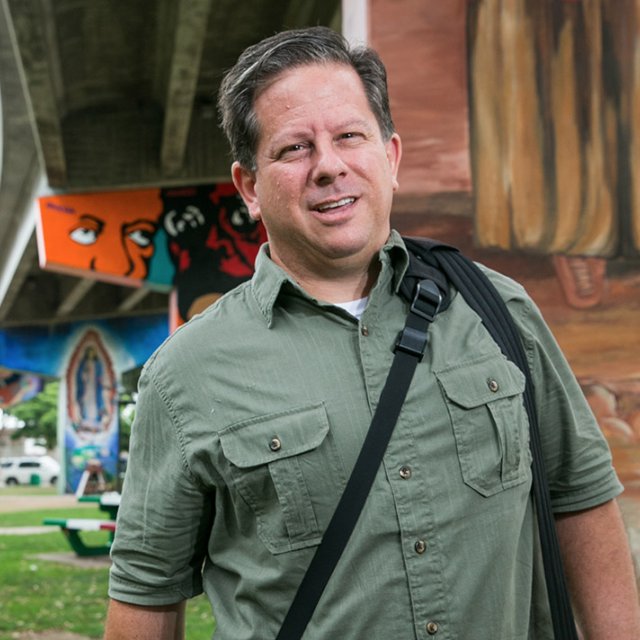 Dr. Scott Bennett's students know what it's like to be challenged, to be pushed beyond their comfort zones. Whether they are encouraged to visit a less-traveled country like Colombia, or asked to stretch themselves creatively by crafting a poem, Bennett's Spanish major and minor students have felt his push to connect them with Latin American culture in a transformative way.
The best classroom for Bennett is being fully immersed within another culture, exploring the vibrant European heart of Buenos Aires, walking along the ancient stone walls of Machu Picchu, or seeing the flash of a blue morpho butterfly in a Costa Rican rainforest. Life-changing experiences happen daily while traveling, as students unearth the indigenous history of a village in Guatemala or simply bring food to a family in need and sit with them in friendship and prayer.
"My goal is to have students confront a new reality," Bennett shared, "such as going across the border to Tijuana or to Costa Rica for a summer." And in facing new realities, some students discover their callings, which is very rewarding for Bennett as a mentor and guide. One of his team members who traveled to Guatemala three times for LoveWorks, for example, is now teaching and living in Honduras.
Bennett also exposes students to Latin American art in its many genres and forms, including literature, music, street art, social documentaries, and photography. Advanced students write poems, make drawings, and compose songs in Spanish to reflect on and interpret Latin American culture.
"Allowing students a creative outlet challenges them in a way they are not normally challenged," he said. One student's poem, for example, questioned the ideology of the border fence between the U.S. and Mexico.
"It was a heartfelt, personal reflection of an experience with the border wall, written with hope for future resolution," he said.
Bennett has a talent and passion for photography, and plans to assemble a longterm photographic project documenting essential themes across Latin America, which will culminate in a book coupling his academic and artistic pursuits and passions. He has photographed for various nonprofit organizations, including Plant with Purpose and Nazarene Compassionate Ministries.
Bennett fell in love with Latin American culture during high school ministry trips to orphanages in Mexico. As fascinating as any new locale or language can be for him, however, the lasting impact of travel is relating to others in their own tongue and sharing their culture and heritage. He is quick to celebrate the focus of Latin American cultures on friends and family, and loves being able to turn strangers into friends during the course of a three-hour meal in Rio de Janeiro or by meandering the bustling streets of Mexico City, stopping to talk to people along the way.
He is also inspired by these cultures' rich appreciation of the many forms of art, from Julio Cortázar's short stories to David Alan Harvey's photography, and everything in between.
Bennett studied Spanish at San Diego State University, where his affinity and natural aptitude for language didn't escape his professors.
"I was encouraged as an undergraduate to earn a master's degree in Spanish and give teaching a try," he recalled.
Bennett continued on at SDSU to earn his master's in Spanish, also earning a doctorate in Hispanic languages and literature from the University of California, Santa Barbara. In 2007, he joined PLNU's Department of Literature, Journalism and Modern Languages.
On campus, Bennett is involved in the Ministry with Mexico program, as well as LoveWorks, for which he has led three ministry trips. He has also taught PLNU Spanish courses in Costa Rica for the past four summers, a program he initiated and also leads.
Bennett doesn't overlook discussing the sobering realities facing many countries in Latin America, such as drug trafficking, poverty, and squalid living conditions; political corruption; and the stark chasm between rich and poor. A fan of Latin American film, Bennett teaches a course on Latin America cinema in which his students analyze 29 films, including También la lluvia (Even the Rain) and Cidade de Deus (City of God), that collectively nod to harrowing aspects of Latin American life.
Despite living among drug lords and injustices, many of the people Bennett and his students meet in their travels communicate a deep, mature hope and faith in God. Their faith serves as an inspiration for Bennett's own faith, and the faith of his students.
"Despite the challenges facing them, many Latin American people experience peace," Bennett noted. "There are many deeply spiritual people who focus on loving God and the people around them."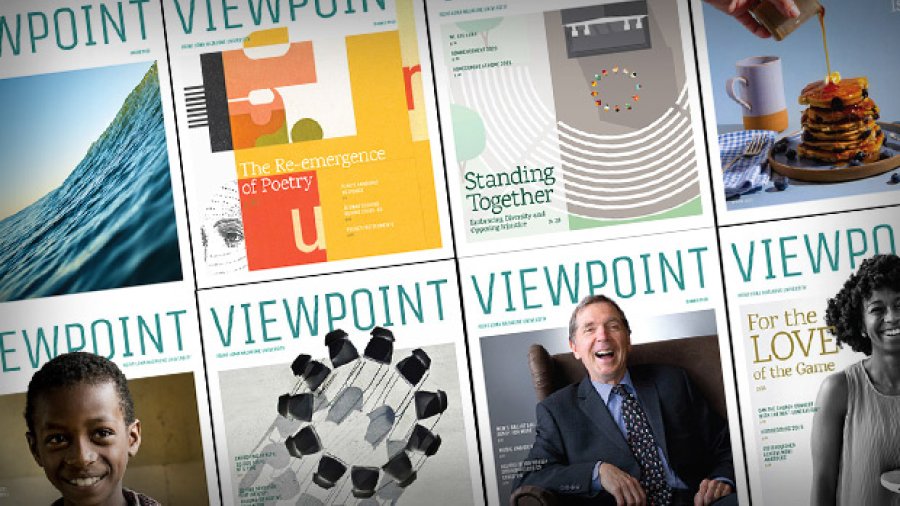 The Viewpoint
PLNU's university publication, the Viewpoint, seeks to contribute relevant and vital stories that grapple with life's profound questions from a uniquely Christian perspective. Through features, profiles, and news updates, the Viewpoint highlights stories of university alumni, staff, faculty, and students who are pursuing who they are called to be.