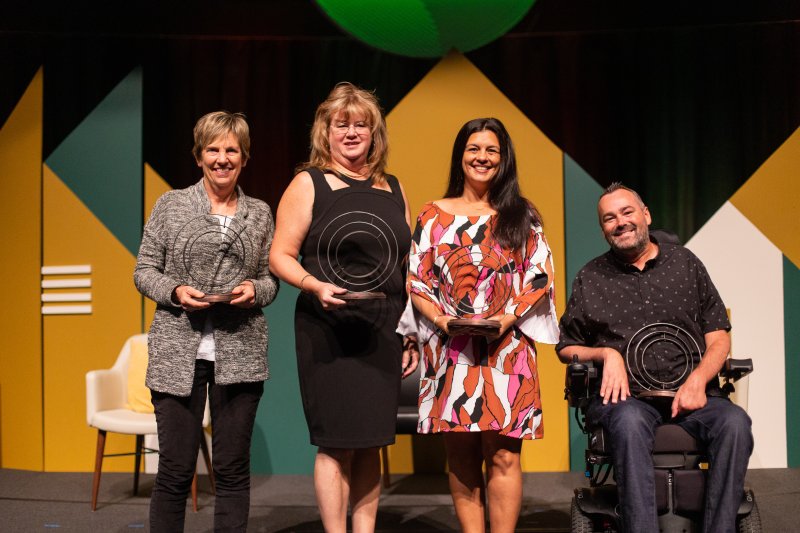 Alumnus of Point Loma Award (APL Award)
This award is given to recognize significant and outstanding accomplishments in a profession, academics, and/or service to a nonprofit organization.
Distinguished Achievement Award (DA Award)
This is the highest award presented by the Alumni Association. It is given to recognize a lifetime of significant and outstanding accomplishments in a profession, academics, and/or service to a nonprofit organization. 
Rising Alumni Award
Our newest award recognizing current students deemed as alumni stars of the future-- those who are thoughtful, service-minded, and pursue the unique God-given calling on their life, continuing the mission of Point Loma Nazarene University.
2019 Alumnus of Point Loma Awardees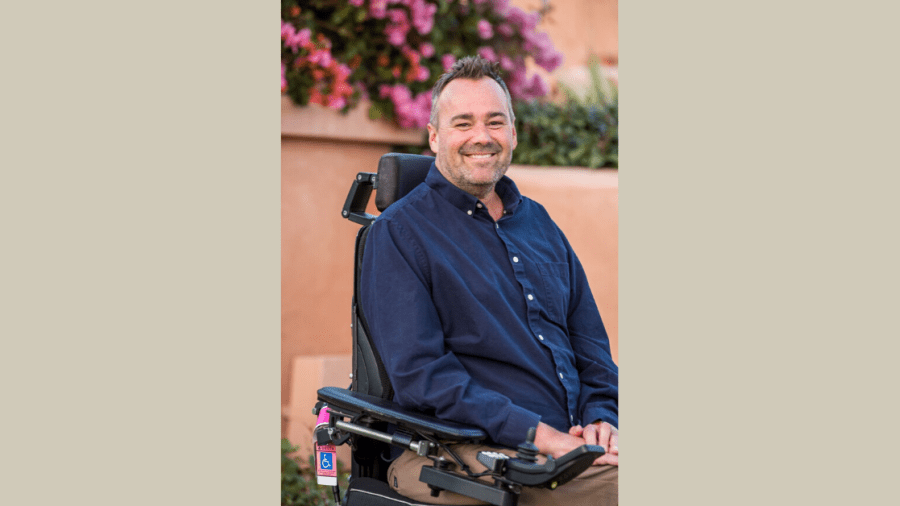 Justin Skeesuck (97)
Justin Skeesuck enjoyed a prolific career as a graphic designer until a progressive neuromuscular disease finally robbed him of the use of his arms and legs. Never one to dwell on the struggles of life, Justin has pursued adventure despite living life in a wheelchair. When Justin learned of the ancient pilgrimage known as the Camino de Santiago, he knew he had to attempt the 500-mile journey across Spain, but knew he couldn't do it alone. He asked his lifelong best friend, Patrick Gray (NNC Alum '97), his thoughts about the journey, the story of I'll Push You came to life. Leaving graphic design behind, Justin now speaks and writes words of hope, alongside Patrick to audiences across the globe. Together, they share stories of their struggles in life, and challenge people around the world to look at their limitations differently. Justin is the co-author of the best-selling book I'll Push You, co-subject of the award-winning documentary I'll Push You, co-illustrator of the children's book, The Push: A Story of Friendship, and co-author of Imprints: The Evidence Our Lives Leave Behind (coming September 2019). Justin lives in Eagle, Idaho with his wife Kirstin ('00) and their three children: Jaden (16), Noah (14), and Lauren (10).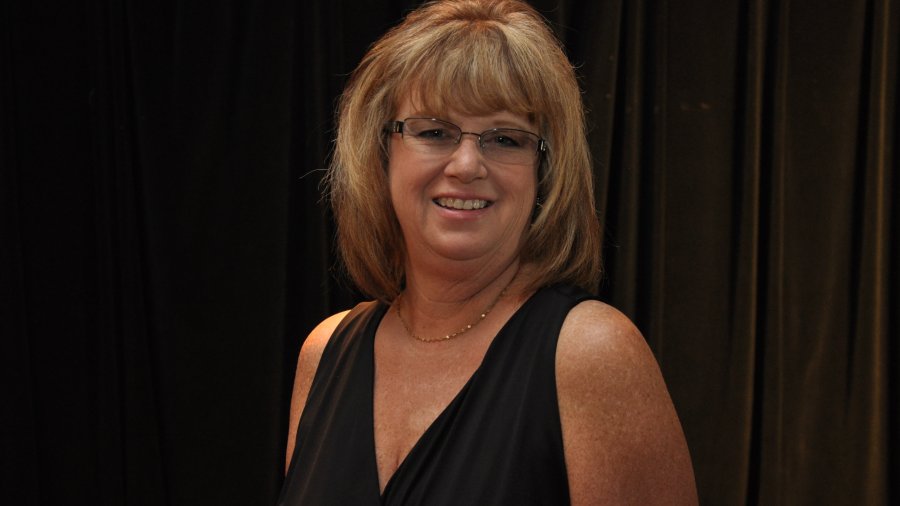 Michelle Murphy (89)
Michelle Murphy began her tenure as Superintendent of the Rim of the World Unified School District on July 1, 2017.  Michelle has worked in education for over 30 years.  She began her career in the Hesperia Unified School District where she taught grades K-6, was an elementary principal and served the community for 24 years.  After eight years as a site leader she went to Coachella Valley Unified as the Director of Elementary Education and then spent 4 years as their Chief Technology Officer. She is proud of several recognitions she received during these first 30 years: California Principal of the Year Top Candidate and National Top 30 Educational Technology Professionals. She enjoyed during her time as a CTO speaking all over the country about technology integration, WiFi on Wheels, and women's roles in Technology.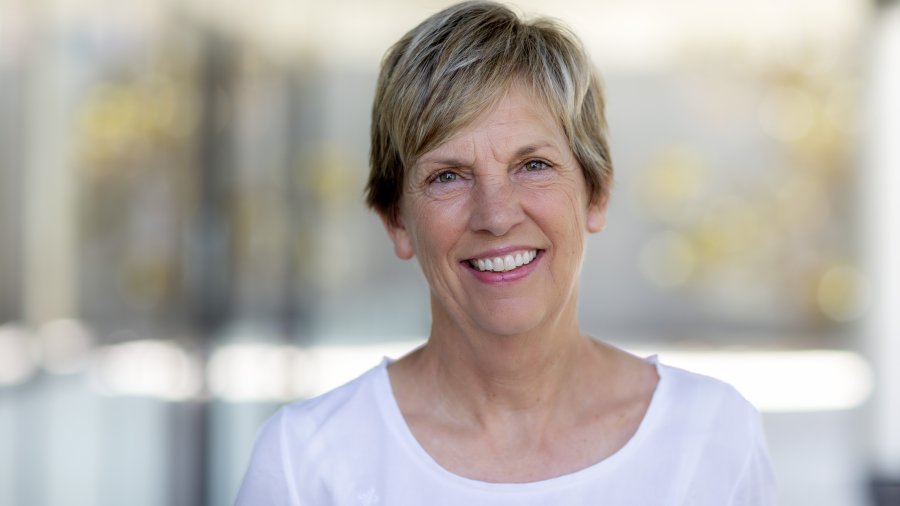 Cindy Outlaw (79)
Cindy Outlaw earned her degree in Business Administration from PLNU and an MBA at San Diego State University. She is currently working on a degree in Marriage Family Therapy at Alliant International University.  Cindy worked as a Group Controller at SAIC, an information technology company, for over 12 years until the birth of her first child. She currently serves as Board Chair for Plant With Purpose, a nonprofit organization that works to reverse poverty around the world, and has been an advocate for their work in Tanzania since 2003.  Cindy has served on several boards and volunteer positions. An avid mountaineer, she leads domestic and international hikes for students and adults and has climbed six of the world's Seven Summits, including Mt. Kilimanjaro 10 times! Cindy has been married to Ed Murphy for 31 years and they have 2 children, Molly, 26 and Ryan, 22.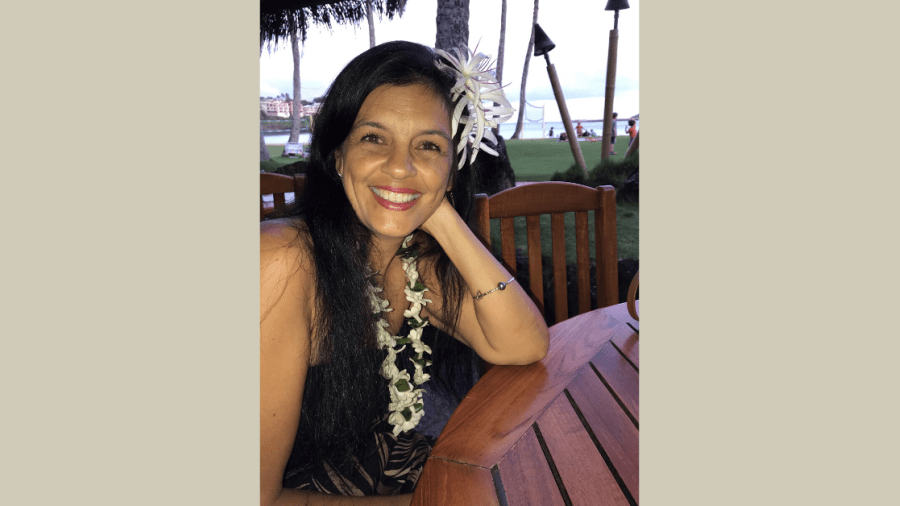 Sandra "Kainoa" Na'ihe (95)
Sandra "Kainoa" Naihe graduated from PLNC in 1995. She earned a Double B.A. in Child Development and Home Economics with a Supplementary Authorization in Health Sciences and then received her Teaching Credential and Masters of Education in Curriculum and Development when she moved back to her beautiful home island of Kauaʻi in 1996.  Sandra Kainoa has been working with children & families for almost 30 years. She has worked in a variety of careers including Child Development Specialist, Youth Crisis Outreach Specialist, Early Identification Care Coordinator, Foster Mom, Preschool Teacher, Program Manager Jump Start, Adult Education and a few more. Currently she is teaching Kindergarten at Kanuikapono, a Hawaiian Focused Charter School where she also serves as Secretary on the Board of Directors. A single mom of 9 children, and 2 grandsons, her days are full with family, friends and career. Sandra Kainoa holds tightly to her love for the Lord. "The joy of the Lord is my strength" Nehemiah 8:10
2019 Distinguished Achievement Awardees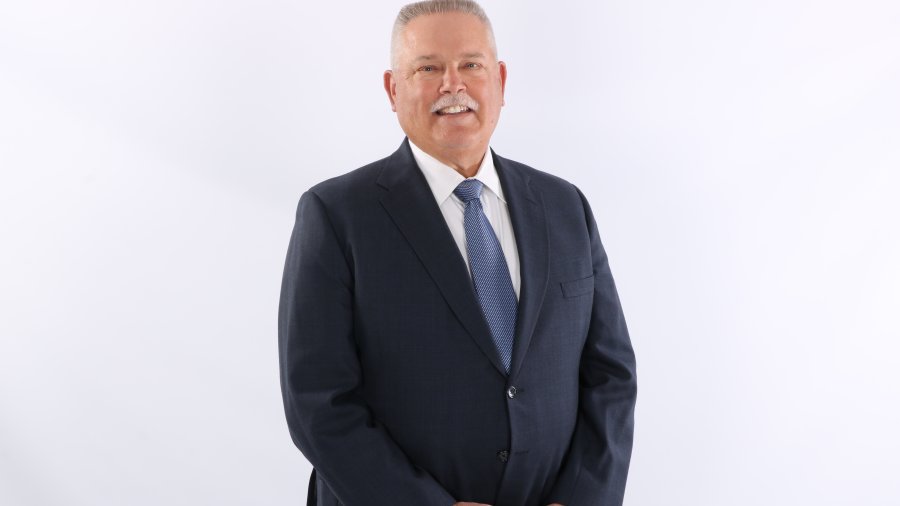 Mendell L. Thompson (76)
Mendell L. Thompson has worked for America's Christian Credit Union for 42 years, and acted as its President/CEO for the last 33 years. Among his many accomplishments, Mr. Thompson was influential in taking the CU through a charter change that opened the door to making church loans. Under his strategic leadership ACCU earned the 2018 Philanthropy Award from the Council for Christian Colleges and Universities for its contribution toward the study of the impact of Christian higher education for the nation's economic and social wellbeing. Equally transformative, Mr. Thompson's visionary leadership has propelled the launching of the Credit Union's innovative low-cost adoption loan program in 2009 to benefit families who are seeking to adopt. Elected in 2015, Mr. Thompson is honored and humbled to serve on the Glendora City Council and was Mayor in 2018.  Throughout his career, Mr. Thompson has shared his financial expertise serving on various Boards for both the credit union industry as well as the Church of the Nazarene. Mr. Thompson graduated cum laude in 1976 with a Bachelor's degree in History/Business from PLNU. He has been married to Reanna (Tubbs) (77) for 44 years. They're blessed with married children and enjoy spending time with their 4 grandchildren.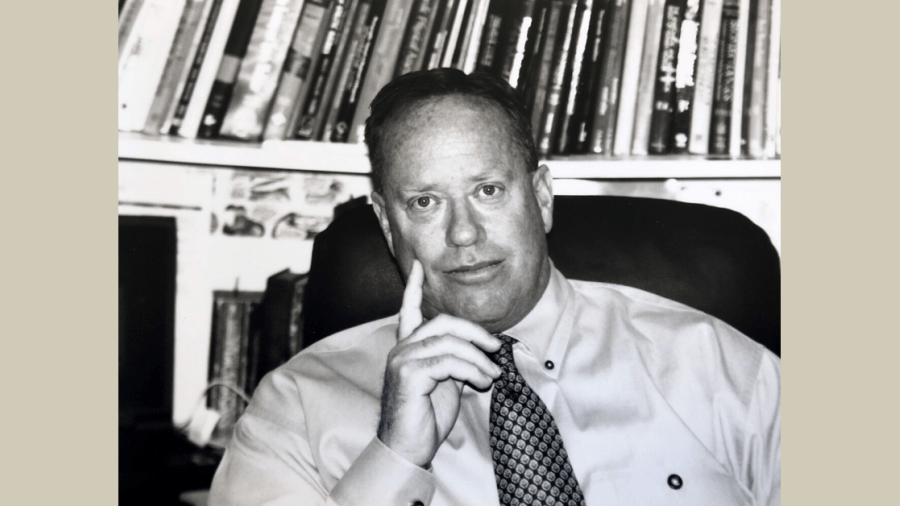 Dr. Leon Kugler "Kug" (72)
Dr. Leon Kugler graduated from Pasadena College with a B.S. in Physical Education and a minor in History. He went on to earn an M.A. at CSULA and a Ph.D. U of Toledo/Medical College of Ohio. Leon was one of PLNU's Kinesiology professors from 1978-2019, during which the majors of Athletic Training and Applied Health Science were created due to his efforts. Leon was the first head athletic trainer at PLNU and worked hard to make the current athletic training clinic a reality. He also founded and developed the human anatomy project where undergraduate students get to dissect human cadavers and learn deep functional anatomy. Dr. Kugler was later inducted into PLNU Athletic Hall of Fame in 2002. He retired in 2018 after over 40 years of service at PLNU.  Currently Leon serves as a Prayer Counselor through Puyallup, Washington Church of the Nazarene. He also substitute teaches at Orting, Wash. High School and leads a small group. Leon has been married to Chris Kugler for 49 years; has 3 beloved children, and 9 precious grandchildren.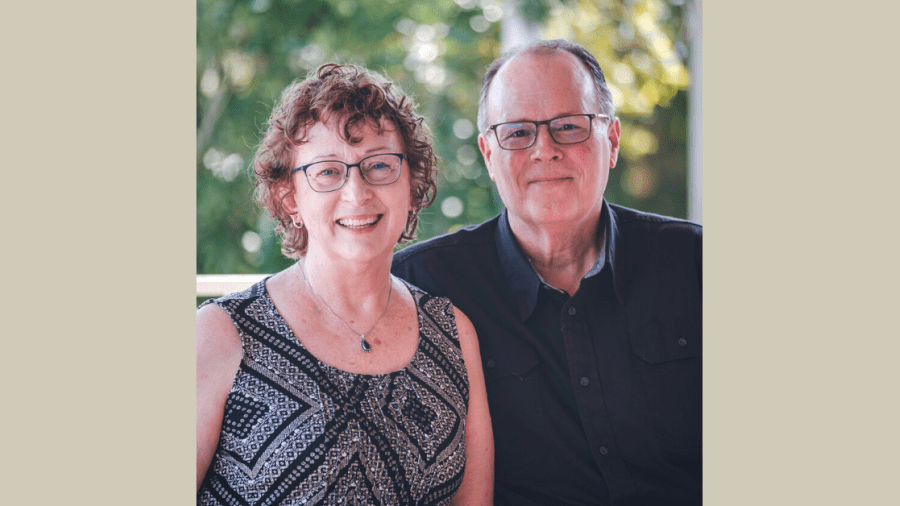 Dr. Dan (77) & Dr. Vicki Copp (77)
Dr. Vicki Copp presently serves as Senior Pastor of the Cameron, Missouri Church of the Nazarene.  Prior to this assignment, Dr. Copp served as Associate Pastor, and on the faculties of Nazarene Theological Seminary, Nazarene Bible College, and Point Loma English Institute.  She served as the Nazarene denominational representative on the Board of Wesleyan Holiness Women Clergy, and on the USA/Canada Nazarene Women Clergy Council. She served on the Kansas City District Advisory Board and the Boards of Ministry for the Arizona and Kansas City Districts.  She served six years as Board Chair for the True Light Family Resource Center in midtown Kansas City, Missouri. She also served on the Board of Trustees for Mid-America Nazarene University, and currently serves on the Board of Trustees for Nazarene Theological Seminary. Dr. Copp is a frequent preacher and lecturer at Women's Retreats, Nazarene Universities, camp meetings and conferences. She is a graduate of PLNU (BA 1977; MA 1997) and Nazarene Theological Seminary (DMin 2007). She is married to Rev. Dr. Dan Copp (77), and mother to Mackenzie Wood (08) and Megan Albaugh (09).  
Dr. Dan Copp presently serves in a dual role as Education Commissioner and Clergy Development Director at the Global Ministry Center for the Church of the Nazarene providing oversight and support for the 6 world regions. As Education Commissioner, he works with 51 Nazarene colleges, seminaries, and universities located in 35 nations, providing education in over 120 world areas, and enrolling over 51,000 students. As Clergy Development Director, he works with 42,000 women and men around the world who are either ordained clergy or in the process towards ordination. Prior to this assignment, Dr. Copp served as pastor and district superintendent. He served on the General Board for the Church of the Nazarene, as well as on the Corporate Boards for Golden Gate Ministries in San Francisco, CA, Peniel Rescue Mission in Oakland, CA, and as Chair for the San Diego Youth for Christ Executive Board. He has been a guest lecturer for many of our Nazarene schools, and adjunct faculty for the doctor of ministry program at Nazarene Theological Seminary in Kansas City. Dr. Copp was a member of the Board of Trustees for Point Loma Nazarene University for eighteen years, including five years as Board Chair. He was a 2003 recipient of the Alumnus of Point Loma Award. He is a graduate of PLNU (BA 1977), Nazarene Theological Seminary (MDiv 1983), and Fuller Theological Seminary (DMin 1997). He is married to Rev. Dr. Vicki Copp (77 & 97), and father to Mackenzie Wood (08) and Megan Albaugh (09).
Rising Alumni Awardees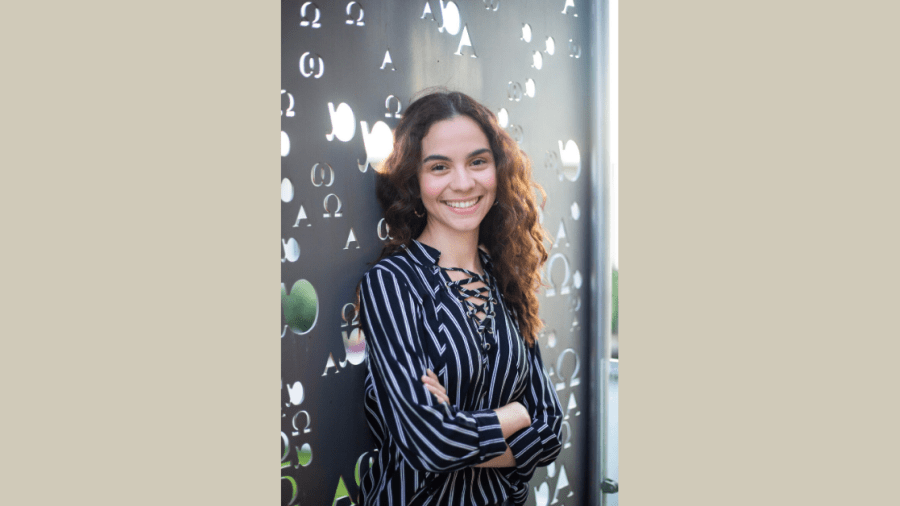 Daniela Avila (20)
Daniela is a senior biology student who has a great thirst for knowledge and compassion for those underserved. Born in El Salvador to two dental professionals, Daniela looks forward to continuing her family's legacy on her path towards becoming a dentist with a goal of helping people with their oral health and holistic welfare. Her professors describe her as "a role model," "someone who exemplifies hard work and love of one's neighbor," " the reason we should have hope in this upcoming generation," and "truly one of PLNU's best of the best."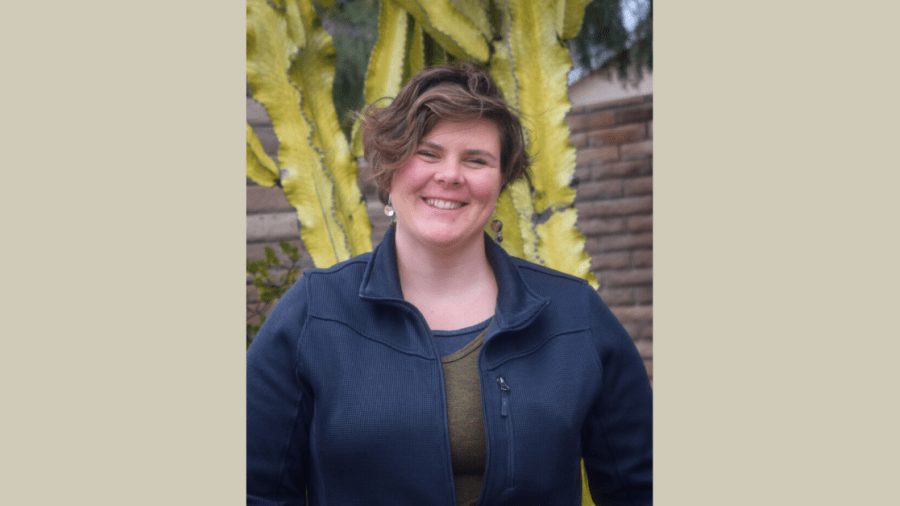 Jenna Propson (20)
Jenna is a second year Masters of Organizational Leadership student who, after serving in the police force for many years, is gaining her masters degree in pursuit of developing opportunities to help shift the culture for police officers in the area of wellness.  Her professors describe her as someone with "tremendous grit and perseverance," "who reflects the love of Jesus in everything that she does," and "one of our most engaged graduate students who will go on to make a huge impact in the individual lives of officers."