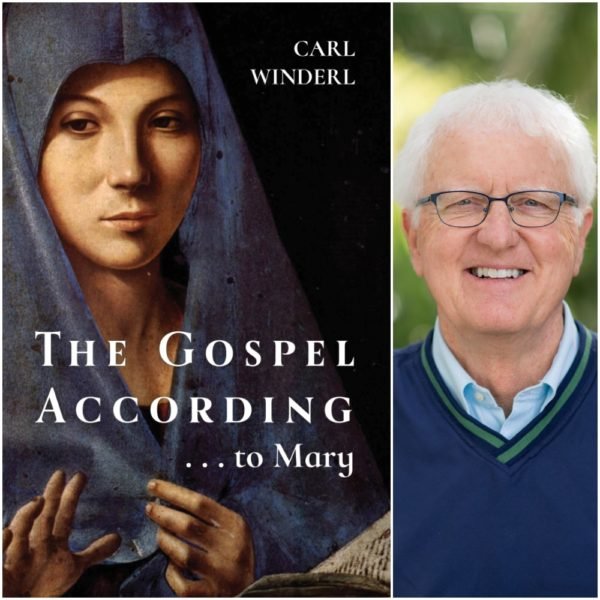 The Gospel According . . . to Mary, 62 poems narrated by Mary the Mother of Jesus, is available now at Finishing Line Press. 
In this version of the Gospel, Mary starts with the Crucifixion, and her chronology continues to the Ascension, juxtaposed with the Annunciation to end her narrative when Her Son turns His Cheek so that Judas may kiss it: the culmination point of His willingness to accept being the Ultimate Sacrificial Lamb.
"The Gospel According . . . to Mary, by Carl Winderl, is an engaging and catalytic work that stretches one's imagination and appreciation for both the poetic written word and the Word made flesh.  This significant work is to be digested slowly, thoughtfully, and reverently — listening as well as reading.  These poems serve as prisms, which refract the Light.  It is as the Psalmist declared: In Your light we see light.  Read, reflect, and rejoice." —John C. Bowling, President of Olivet Nazarene University, author of Graceful Leadership, ReVision, Making the Climb, Above All Else, Windows and Mirrors, and A Way with Words 
Click here to purchase a copy.