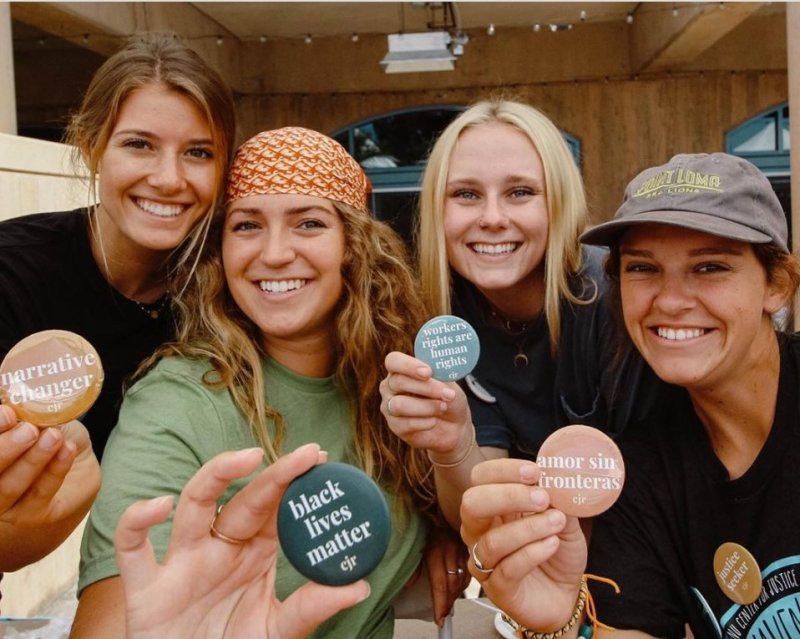 Here at the CJR, we examine fair trade and worker rights, immigration and racial justice, and human trafficking through research, education, and advocacy. Our work includes student-led initiatives, nationally recognized research projects, community leadership, and educational outreach. Each year, we lead a team of student ambassadors to cultivate this learning and further engage our community in social justice. Follow us on Instagram to familiarize yourself with what we do @plnucjr.
What the Ambassador Program Has to Offer:
The Ambassador Program provides a space to grow and learn while processing complex social justice issues. We will also be partnering with other organizations on campus to further collaborations and learn from each other. 
There is also an optional opportunity for ambassadors to get involved in the CJR Mentorship Program. This program creates collaborative partnerships between experienced professionals and CJR Student Ambassadors to provide the world with justice-minded leaders who embody a Christ-like character. The program educates students and prepares them for their professional lives through networking, success skills, and career development opportunities. More details will be given upon acceptance to the ambassador program.
The ambassador program is an opportunity for students to be a part of the CJR team for the 2020-2021 academic year. This fall, ambassadors will commit to attending meetings twice a month via Zoom with the hope of transitioning to on-campus meetings.
While we would much rather be in person, we are still eager to get to know each ambassador and begin a partnership working toward social justice!
Apply for the Ambassador Program by August 30 @ midnight:
Capacity is limited so only a select number of applicants will be accepted. We are looking for passionate people looking for personal growth and fellowship. 
Attend an Informational Meeting:
Please join us for the informational meeting to learn more about the program, get to know the student staff members, and gain insight into what the Center for Justice and Reconciliation has been doing! Add our Zoom info meetings to your Google calendar!