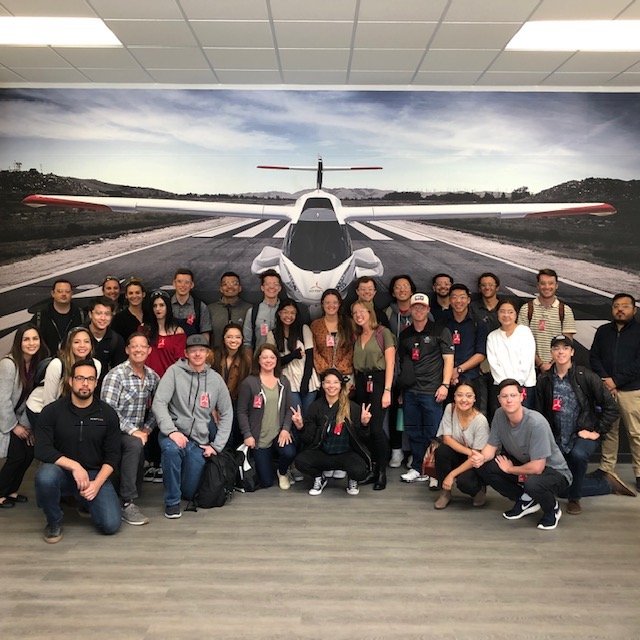 Twenty-eight students who are currently taking BUS 480 (International Business) visited Co-Production International and ICON Aircraft for a Manufacturing in Mexico Tour and Seminar.
Students were able to observe the high-tech manufacturing that takes place in Mexico. They also learned about the nature of the businesses in our neighboring country, explored the facilities, and developed an understanding of the quality and work of CPI and ICON. It was an eye-opening and valuable experience for all! 
Lauren Chafin (Class of 2019), was the International Trip Coordinator. Students were accompanied by Dr. Robert Gailey (Director of the Center for International Development) and Dr. Randal Schober (Professor of Management). 
To read more about the trip, click here!