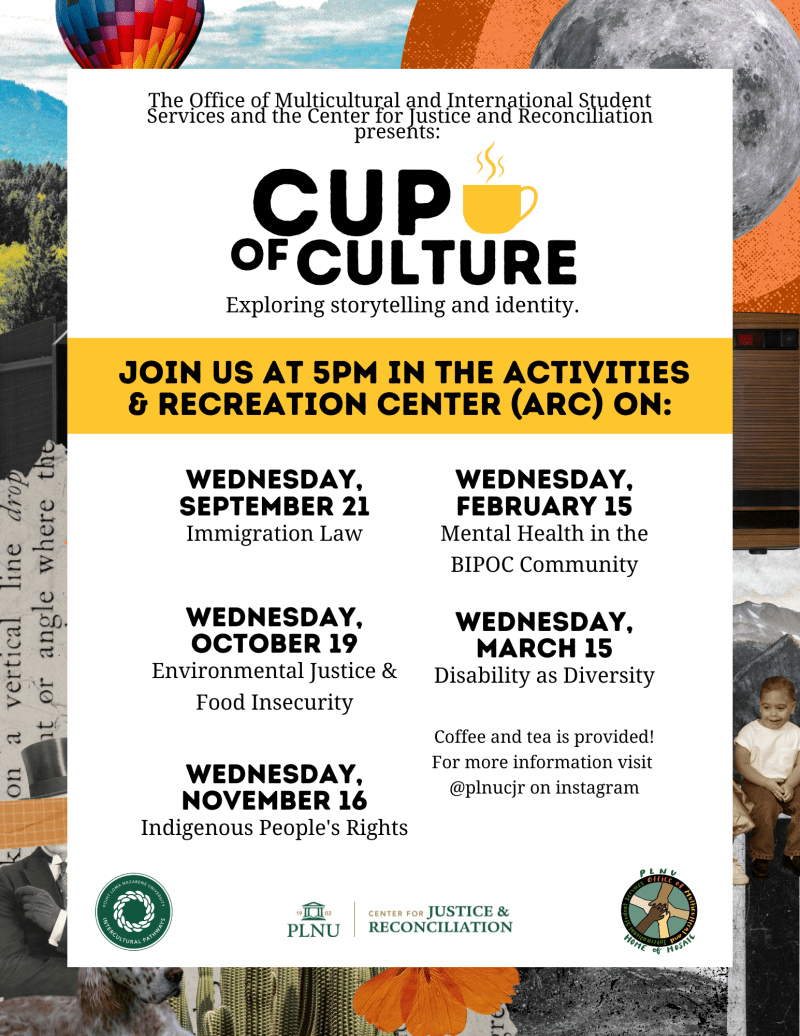 The Cup of Culture series is a forum to foster dialogue about diversity, inclusion, justice, and reconciliation. We seek to challenge our community to explore our individual identities (racial, ethnicity, nationality, ability, gender, etc.) and understand the experience of others, identify how systems contribute to oppression and work together toward a more just society.
This year's focus will explore how our identities are informed, shaped, and challenged by the stories around us. We are inviting speakers who are storytellers from diverse experiences so that our community can see and know each other--our struggles and victories--all the more clearly and fully. We will dive into specific issues and hear from experts and leaders in the search for deeper empathy and connection within our interwoven stories. 
Join us! This program is co-sponsored by the offices of Multicultural and International Student Services and the Center for Justice & Reconciliation. Each event will be held in person on PLNU's Campus: The ARC on the bottom floor of Nicholson Commons.
---
Our speaker for March is Denise P. Reid, Ph.D., Associate Professor of Education at Biola University. Our topic is Disability as Diversity and is in partnership with MOSAIC's Delta Alpha Pi.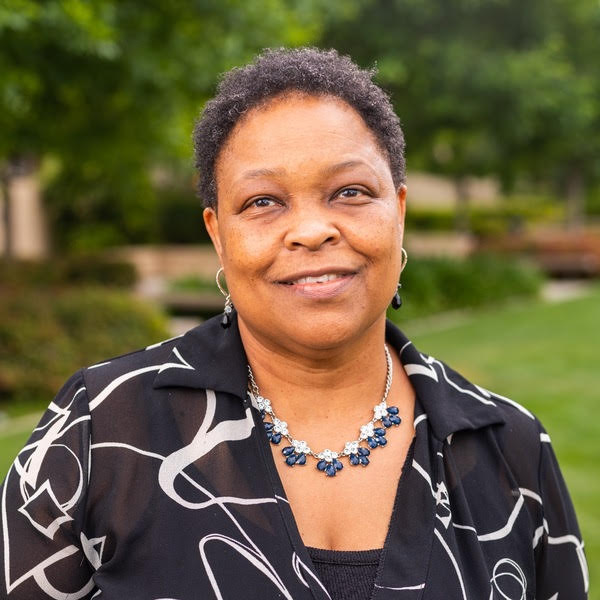 Dr. Denise Reid has an earned Ph.D. (Education with an emphasis in Disability Studies) from Chapman University, an MS (Education with emphasis in Special Education) from California State University, Fullerton, and a BA (Behavioral Science) from California State Polytechnic University, Pomona. Dr. Reid holds a Multiple Subject Teaching Credential and has decades of experience in providing educational accommodations to students with disabilities. As a person with visual impairment, Dr. Reid has first-hand experience of negotiating a disabled / non-disabled identity.
A concern of Dr. Reid is equitable access to quality education for students from marginalized groups. Dr. Reid has extensive experience in training educational professionals at the K-12 and university level. These trainings focused on the multifaceted nature of diversity, Universal Design of Instruction (UDI), intercultural competence, inclusive practices, culturally relevant pedagogy, and multicultural education. Dr. Reid has served as an invited conference speaker and workshop facilitator for faculty members. Dr. Reid also has experience in reviewing and evaluating curriculum proposals to identify where elements related to diversity of thought are evident.
Topics of Dr. Reid's publications include; Experiences of college students with disabilities who did not disclosed their disability, Tensions experienced in negotiating a disabled and non-disabled identity, Strategies to teach visually-impaired students; Experiences of a college student on the Autism Spectrum, and Strategies for the successful transition of students with disabilities from high school to college. Reid's current research involves the investigation of school climate, curriculum, and role of teachers and administrators in all-Black (segregated) schools during the Jim Crow Era. Dr. Reid has served in higher education since 1988. Dr. Reid's greatest delight is to observe the
academic, personal, and professional growth of her students and workshop / training attendees.
---
Past Cup of Culture Series and Recordings
09/16/20 Race: Unpacking Whiteness
Conversation facilitated by Sam Kwapong featuring Jer Swigart
Wednesday, September 16
Our discussion was framed by clips from the following webinars, but we highly recommend watching the full versions to enhance your conversations:
About our Speakers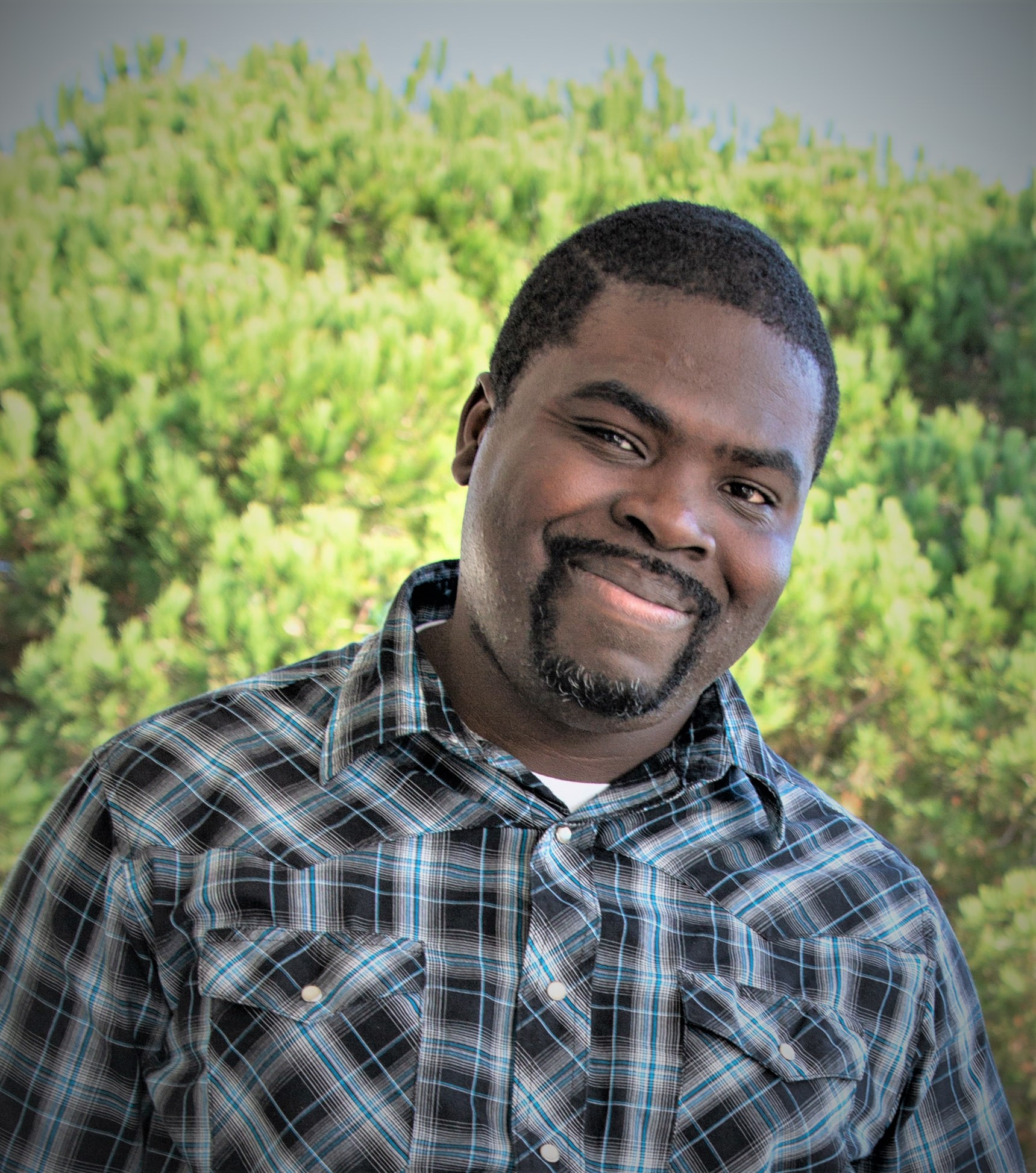 Samuel Kwapong has over a decade of experience in higher education, specifically in the diversity, inclusion, leadership development and international student services field. Sam joined Point Loma Nazarene University as the Director of Multicultural and International Students Services in 2014. He has 13 years of experience within different departments in higher education from Academic Affairs to Student Development/Affairs. He has implemented and organized multiple student engagements and trainings on race and racial reconciliation. As a native of Ghana and a former international student, he leverages his experiences and knowledge of the US immigration system to assist students in dealing with their immigration needs. Sam has lived throughout the United States because of his background in the military. Through his experience, he has encountered different cultures and has learned how to thrive in a multicultural environment. This makes his job as the director of Multicultural and International Student Services that much more fulfilling. This year he received the Martin Luther King Jr. Legacy award. This honor is awarded to staff or faculty who embodies the ideals of Dr. King. Currently, he is working on completing his dissertation in higher education leadership. He earned a bachelor's degree in social work from Western Connecticut State University and a Master's in Christian Education, with an emphasis in youth/college ministry from Azusa Pacific University. He is also an adjunct professor at PLNU in the Bachelor of Arts in Organizational Leadership program. Sam has dedicated his career to raising future leaders and creating a space for them to thrive.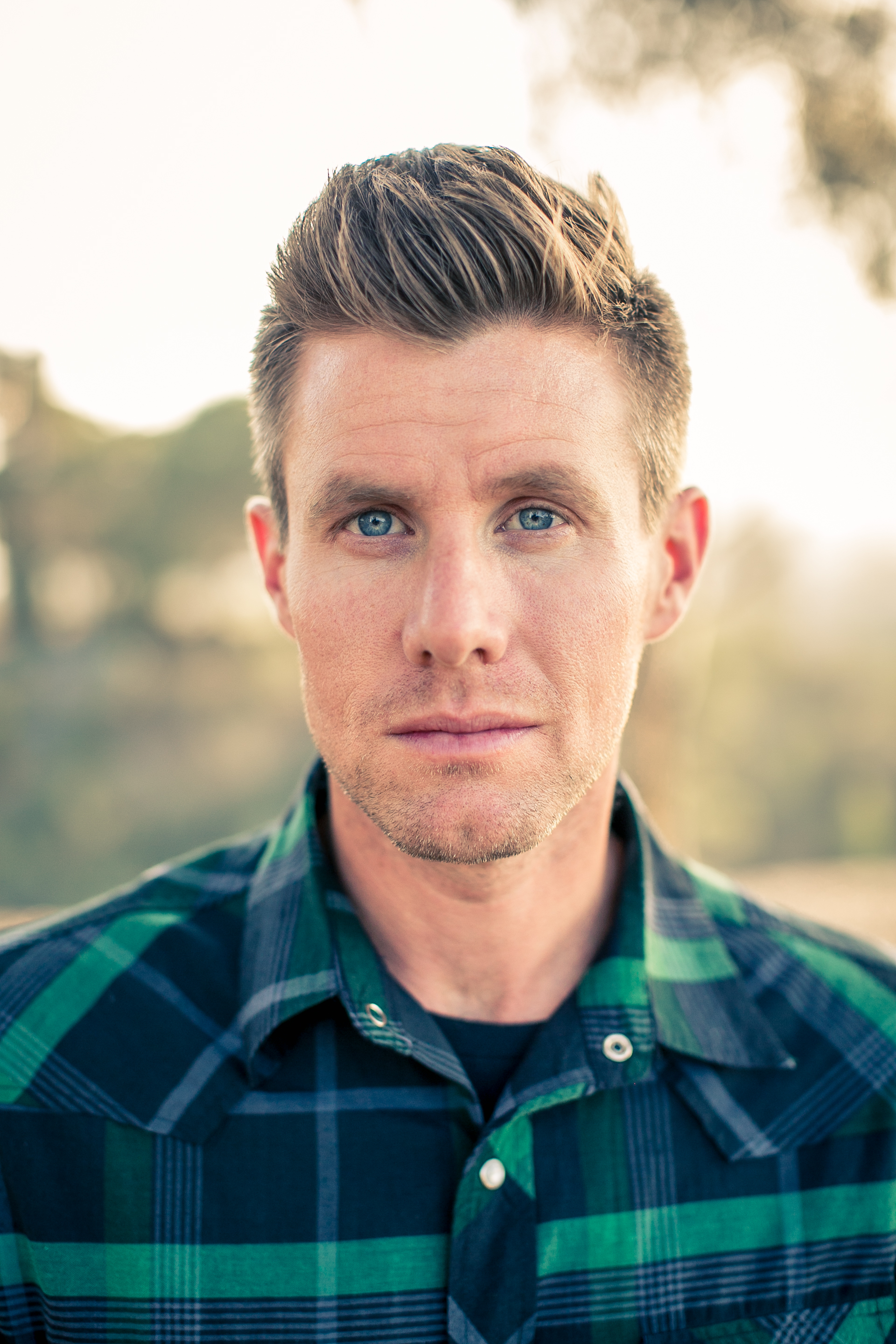 Jer Swigart (@jerswigart) is the cofounder of The Global Immersion Project.  A peacemaking training organization, Global Immersion is cultivating an everyday peacemaking movement that is seeking to remake our divided world.  As a modern-day peacemaker, Jer has found himself contending for peace in beautifully bizarre corners of our global village. Whether in the tribes of northern Pakistan, the slums of India, the red-light districts of Southeast Asia, the conflicted regions of Israel & Palestine, the borderlands between the U.S. and Mexico, or the racial divides within his own neighborhood, Jer lives, loves, & leads in a way that disarms violence and awakens imaginations to restorative possibilities. His engagement within national and international conflicts as well as his experience as a faith leader, educator, and trainer has formed him into a guide for leaders, teams, and organizations that are yearning to leverage their influence as instruments of peace. When he's not traveling the country and world as a practitioner, coach, and speaker, Jer and his family live in and love exploring the Pacific Northwest.  He's written for numerous publications, has contributed to several books, is a Pepperdine Cross Sector Leader Fellow, is currently working on his Doctorate in Leadership, and is the co-author of the award winning book, Mending the Divides: Creative Love in a Conflicted World (IVP, 2017). 
10/21/20 Human Trafficking: The diversity of exploitation
Conversation facilitated by Ryana Contreras, featuring Jessica Kim, Keelin Washington, Buki Domingos and Marcia G Harrison
Wednesday, October 21
*This conversation was not recorded at the speakers' request*
We recommend diving deeper into this topic in the following ways:
About our Speakers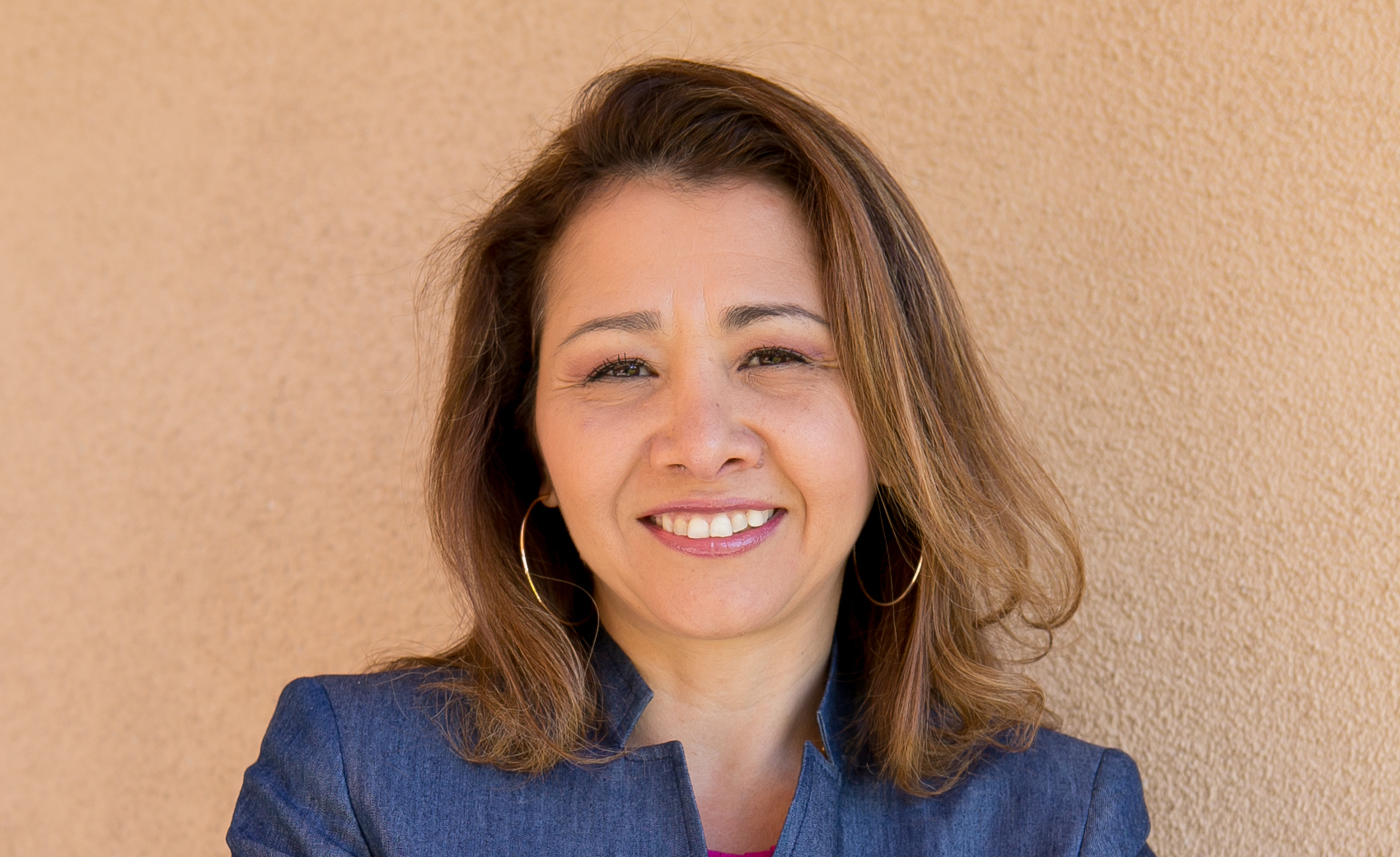 Jessica Kim, MSW is a Social Worker, Advocate, Author, and Public Speaker. She has over 10 years of experience in prevention, education, research, and public speaking in the anti-human trafficking field. After she escaped years of sexual exploitation under the control of her step-father, she found freedom through her faith and through education. Passionate about learning and books, Jessica now uses her knowledge and life experience to educate and inspire a wide range of audiences. Through her work with Point Loma Nazarene University, she continues to find solutions to empower the public and survivors of trafficking to exit the life of exploitation and find freedom. She is currently in the development stage of Onramps, a multidisciplinary, collaborative effort to build financial and educational opportunities for survivors of trafficking. She is vice president of the Survivor Leader Network of San Diego and on the Advisory Board as the Survivor Voice for The San Diego Regional Human Trafficking & the Commercial Sexual Exploitation of Children Advisory Council.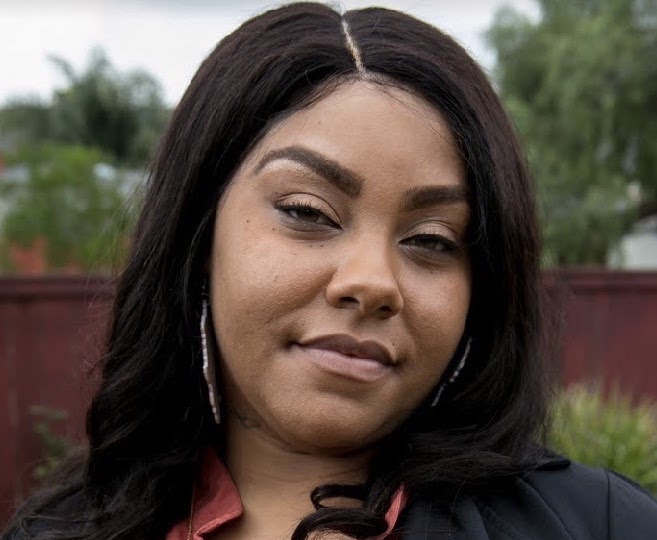 Keelin Washington is currently completing her Social Working and Psychology dual-degree program. She is a lived experience expert who has dedicated her life to making a difference. She is currently a lead program facilitator of the kNOw MORE program, an anti-human trafficking awareness curriculum for middle school and high school age youth.  She has taught at schools all over San Diego County, talked with thousands of students, and partners with other lived experience experts to continue the work. She is Lead Transition Resident Guide at Generate Hope, a safe house for survivors of human trafficking.  There she is able to walk alongside the ladies into the transition back into the community. She has spoken at the Hope Rising conference and has done a training video for companies who work with survivors. Since escaping her trafficker she has dedicated her life to bringing awareness and recovery to the community and survivors she serves.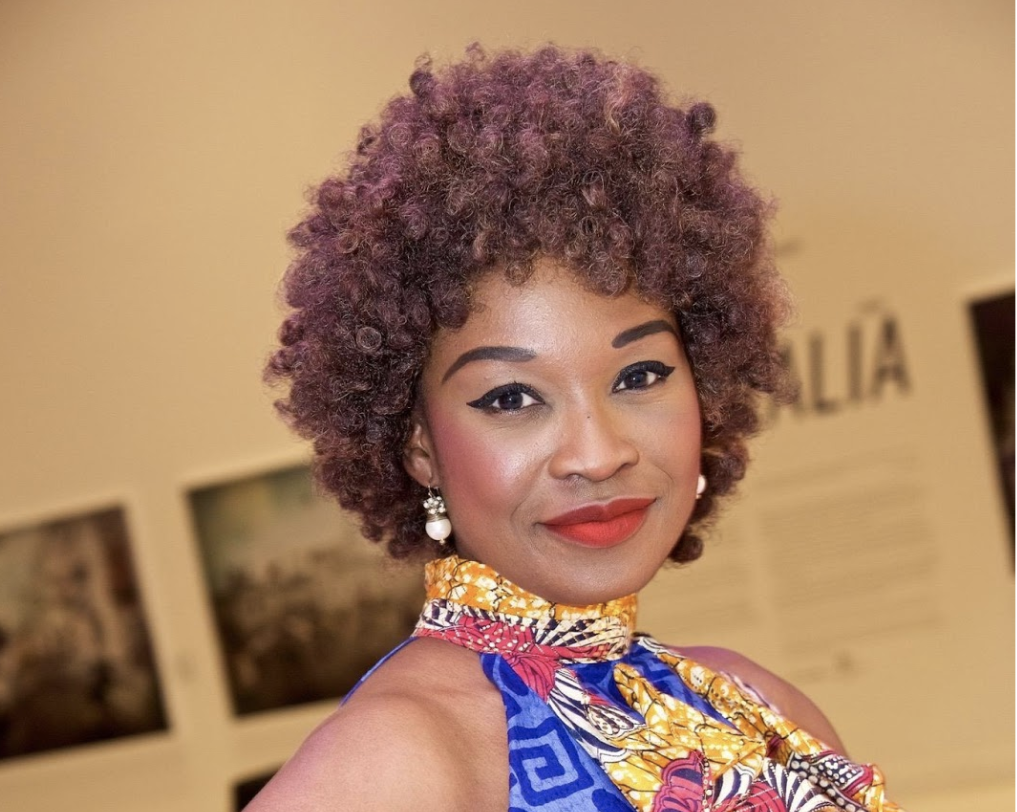 Buki Domingos is a versatile singer/songwriter,instrumentalist, Nurse in Germany and California. Activist, and Motivational Speaker with over two decades of stage experience. Buki has an Album "To God in Prayer" and a Single "A Better World & Trust," several music projects, and productions throughout Africa, Europe, and USA. Buki has toured Europe and West Africa with several celebrities like Sir Elton John and African Mega Stars like Angelique Kidjo. Buki is a cohost of a radio show and podcast, Alafia Voices of the African Diaspora, a social justice show that elevate voices of color south of the eight freeway in San Diego. Buki is the founder of the Racial Justice Coalition of San Diego. A survivor of human trafficking, she uses her story to motivate and raise awareness nationwide. Buki Domingos is the 2019 KPBS and NCRC winner of the Community Heroes Award for her work to raise awareness around human trafficking using her voice as a tool in Motivational speaking and songs. Buki is also one of the honorees of the 2020 National Conflict Resolution Center and KPBS sponsored Peacemaker awards for her work around human trafficking.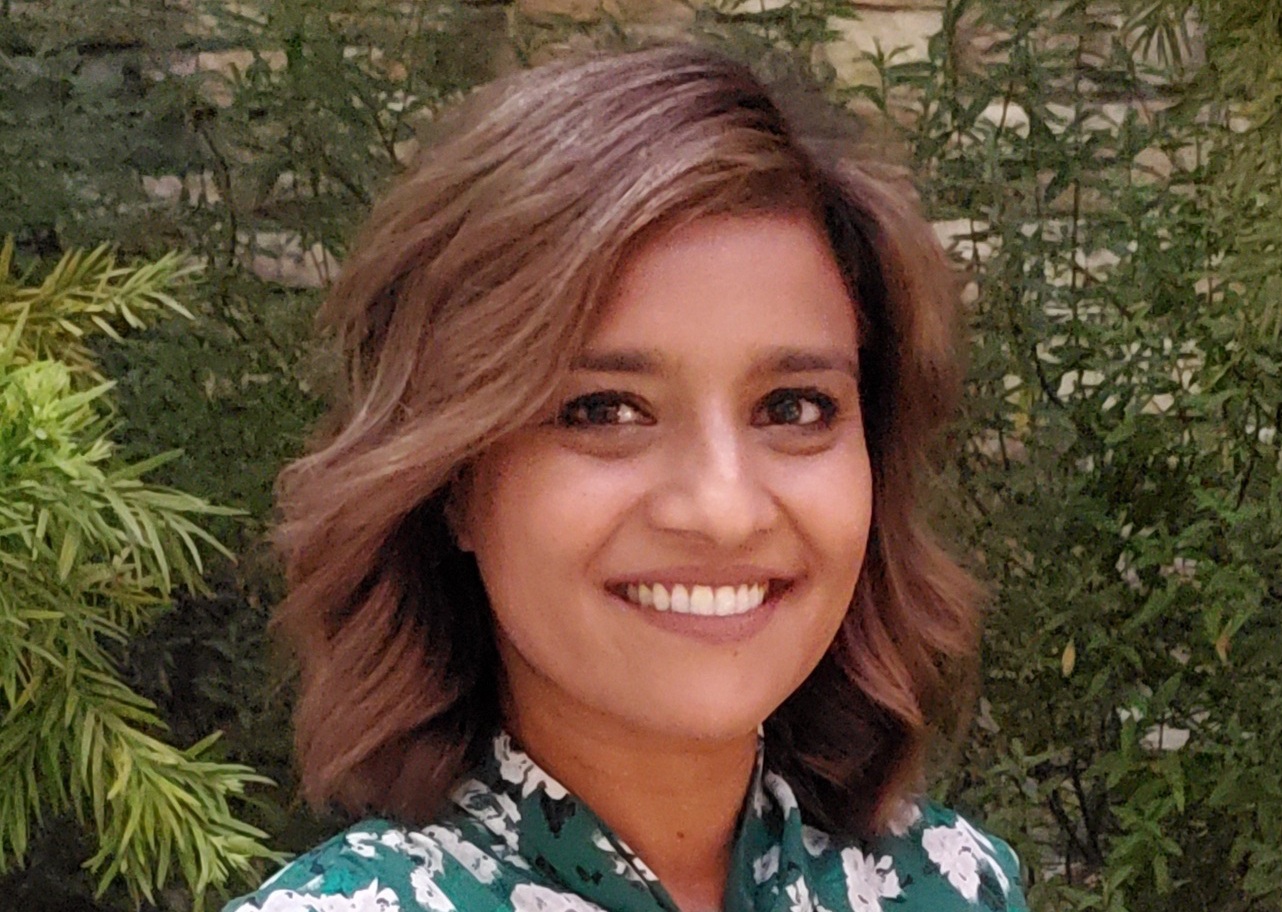 Marcia G. Harrison received her Bachelor's degree in International Security and Conflict Resolution from SDSU in 2012 and is currently a USD Masters in International Relations Candidate, primarily focusing on countering the effects of human trafficking. She currently works with law enforcement as a Victim Services Coordinator for the San Diego City Attorney's Office. As a survivor of child sexual assault, adult domestic violence, and exploitation herself, Marcia has devoted her career to assisting victims and survivors. After extensive therapy to understand her own trauma and triggers for vicarious trauma, she can now stand boldly and do the work she does. She aims to be a fierce proponent for human trafficking survivors by creating awareness for and promoting peaceful human rights laws, pushing policy reform, enhancing governance, coordinating and facilitating support and protective services for victims and survivors. She was previously a Commercial Sexual Exploitation of Children (CSEC) Victim Advocate and now conducts training for foster parents, she is involved with the Survivor Leader Network of San Diego and other collaborative community efforts to combat trafficking. You can learn more about Marcia's story through NBC 7's STOLEN Docu-Series about sex trafficking in San Diego.
11/18/20 Gender Stereotypes: Misrepresentation hurts us all
Join our November Cup of Culture discussion about gender stereotypes portrayed through the media. This conversation will specifically focus on the media's influence on gender stereotypes and how that can send confusing, limiting, and even harmful messages about gender and the effect it can have on one's culture.
Wednesday, November 18
5 - 6:30 pm
*Each individual student must register and attend live in order to receive chapel credit
About our Speakers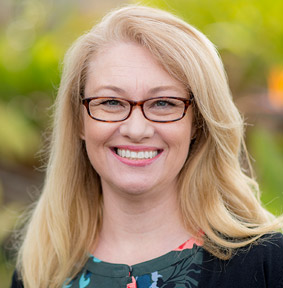 Dr. Linda Beail is a professor of political science at PLNU, where she teaches courses on gender & race politics and feminist theory.  She writes about pleasure and anxiety in the pop culture representations of political women, with recent book chapters on Black Widow & gender in the Marvel Cinematic Universe, and gender in presidential elections. She helped found the Women's Studies program and the "Results May Vary" retreat at PLNU, and loves to travel with students -- from the Civil Rights Pilgrimage, to the New Hampshire primary, to teaching political theory in Paris and Florence.  She lives in San Diego with her spouse and two children, who are weathering high school at home in a pandemic with grace and humor.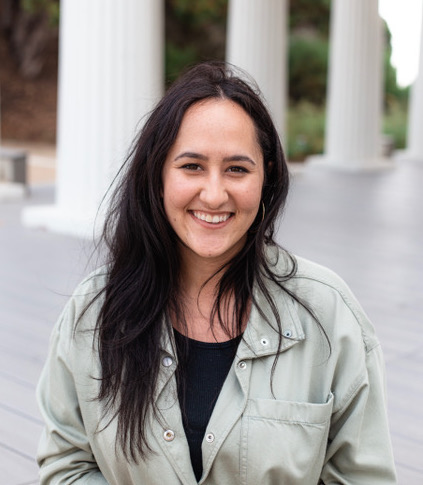 Bella Passey graduated in 2020 from PLNU with a B.A. in Managerial & Organizational Communications and a double minor in Public Relations and Women Studies. While attending school, Bella was a 2-term President of B.R.E.A.K, the gender equality club on campus, leading the club to win the 2019 Excellence in Diversity Club Award. Currently, Bella works as the MOSAIC Liason at PLNU, wherein which she oversees the 9 MOSAIC clubs and chairs the Mosaic Activity Council. She also works as the Marketing & Events Coordinator at Girls Rising Above Child Exploitation, a nonprofit that works with survivors of human trafficking. She is currently pursuing her Master's degree in Organizational Leadership at PLNU.
01/13/21 Criminal Injustice: The school to prison pipeline
Join our first Cup of Culture of 2021 as we discuss the Criminal justice system, specifically focusing on the school to prison pipeline.
Wednesday, January 13
5 - 6:30 pm
*Each individual student must register and attend live in order to receive chapel credit
About our Speaker
Alfonso Esquer, M.S.C.J., M.S.W.
Program Director of Criminal Justice
Adjunct Professor, Criminal Justice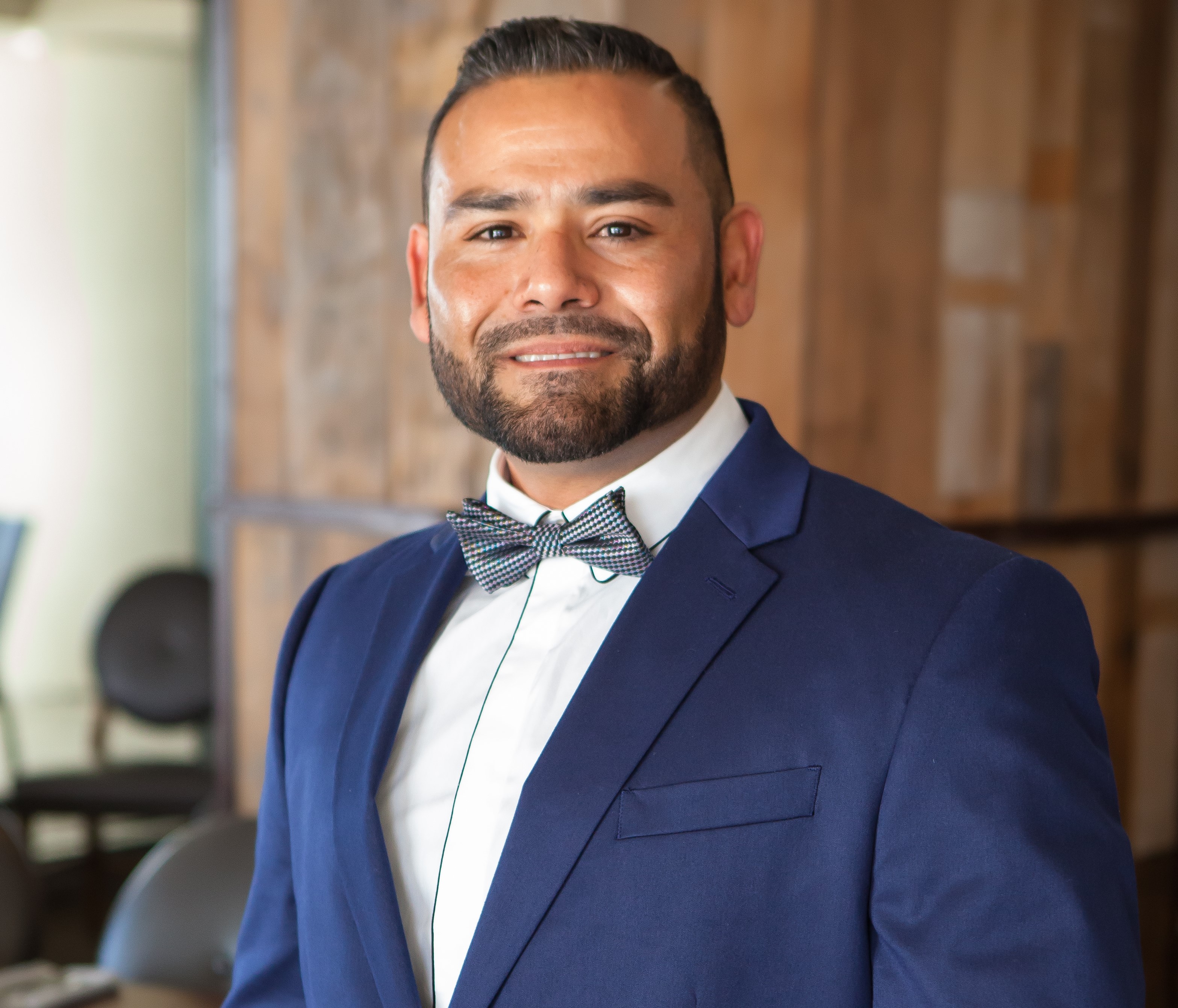 My name is Alfonso Esquer. I have over 20 years of experience working for the U.S Government in many facets, beginning in the U.S. Marine Corps I served for 8 years as military police and criminal investigations as well as Nuclear, Biological, and Chemical Weapons, anti-terrorism specialist. Shortly after, I began a career with the U.S. Department of Justice, Drug Enforcement Administration (DEA) as a Criminal Investigator, Special Agent until I retired. With the DEA I was able to travel to many regions of the world to enforce U.S. drug laws, including combating terrorism in Afghanistan by dismantling terrorist money supplies tied into narcotics. I have taught as an adjunct professor with multiple Universities for ten years, teaching courses in criminal justice, security management, homeland security, social work, and psychology. I remain very active in the criminal justice system, as the Prison Ministry Leader for the Rock Church I provide faith-based teaching and restorative justice principles in multiple correctional detention centers throughout Southern California bringing hope to the incarcerated. I also provide mental health therapy with a focuses on pathological disorders, and post-traumatic stress disorder (PTSD) to many military veterans, law enforcement, and to the incarcerated. I received a Bachelor of Science degree in Psychology & Organizational Leadership from Biola University, a Master's degree in Criminal Justice and Security Management from Webster University and a second Master's degree in Social Work (MSW) from the University of Southern California. I attended law school at Concord Law, Purdue University. My greatest pleasures come from connecting with people, building healthy relationships and assisting in the development of others. I love sports, outdoor activities and travel.
From DEA Agent to Dedicated Disciple: Alfonso Esquer Brings Restoration to His San Diego Community
Healing Police and Community Relationships
From the Warzone to the Classroom: A Journey of Trauma, Healing & Hope
03/17/21 Immigration: The God Who Sees with Karen Gonzalez
As a new administration works to redefine US immigration policy, we have the unique opportunity to examine the immigration system, learn about the immigrants and refugees in Scripture, and consider how Christ calls us to view citizenship from a Kingdom lens. Author and immigration advocate Karen Gonzalez joins us to introduce us to people who have fled their homelands, from the pages of the Bible to her own riveting story, and provides resources to help us welcome immigrants in our own community.
Join us for a webinar with Karen Gonzalez on Wednesday, March 17, 2021, from 5-6:30 pm, and bring your burning questions from her book, The God Who Sees, for an interactive Q&A session with the author. This Cup of Culture is hosted by the Center for Justice & Reconciliation, Ministry with Mexico, and the Office of Multicultural and International Student Services. This event has been made possible by the Council of Christian Colleges and Universities.
Wednesday, March 17
5 - 6:30 pm
About our Speaker
Karen Gonzalez is a speaker, writer, immigrant advocate, and taco enthusiast.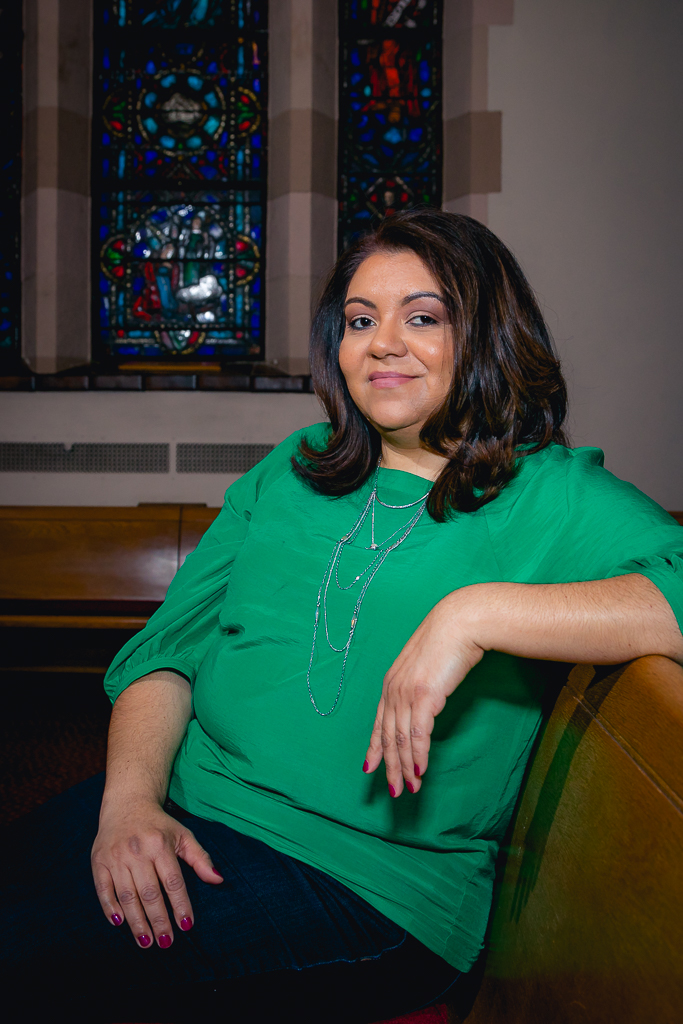 Karen González is seeking to see and love her neighbors as God does. She is a speaker, writer, and immigrant advocate, who herself immigrated from Guatemala as a child. Karen is a former public school teacher and attended Fuller Theological Seminary, where she studied theology and missiology. For the last 11 years, she has been a non-profit professional, currently working for World Relief, an organization that serves immigrants and refugees. She wrote a book about her own immigration story and the many immigrants found in the Bible: The God Who Sees: Immigrants, The Bible, and the Journey to Belong (Herald Press, May 2019). 
You can find her on Twitter and Instagram musing about theology: @_karenjgonzalez. Her writing can be found on the communal blogs: The Mudroom and The Salt Collective. She is a sought-after speaker, who has written about and presented on a variety of topics, including spiritual formation, Latinx identity, race and culture, women in the church, the Enneagram, and immigration. She also has bylines in Sojourners, Christianity Today, The Christian Century, Christ and Pop Culture, and others.
Karen lives in the heart of Baltimore, Maryland, where she enjoys cooking Guatemalan food, traveling, watching baseball, playing with her nieces, and writing while her cat Scully naps beside her.
04/14/21 Mental Health: It matters for all of us
Join this month's Cup of Culture on an issue that matters for us all: Mental health and dispelling the myths. A conversation with Gabby Masuda and Eric Lu.
There is a stigma in our society about mental health, pushing people to hide their challenges, when bringing them out into the open can help us all. As college students, we face the stress of managing our academics and personal life, while often juggling jobs, family issues, and worrying about our future. From anxiety and depression to racing thoughts and worry, to insomnia and agitation -- our mental health shows us it needs our attention in many different ways. For students of color, the added pressure of racism weighs us down, putting our well-being even more at risk.

No matter who you are, come to Cup of Culture on Wednesday, April 14 at 5 p.m. to learn more about what you can do to support your mental health. We will discuss the challenges openly, hearing from experts in mental health resources for BIPOC, from students about their personal challenges and successes, all with the goal of demystifying issues that most of us face. Let's lose the stigma about talking about our mental health! It matters for all of us - let's join together to talk about it!
Wednesday, April 14
5 - 6:30 pm
*Each individual student must register and attend live in order to receive chapel credit
About our Speakers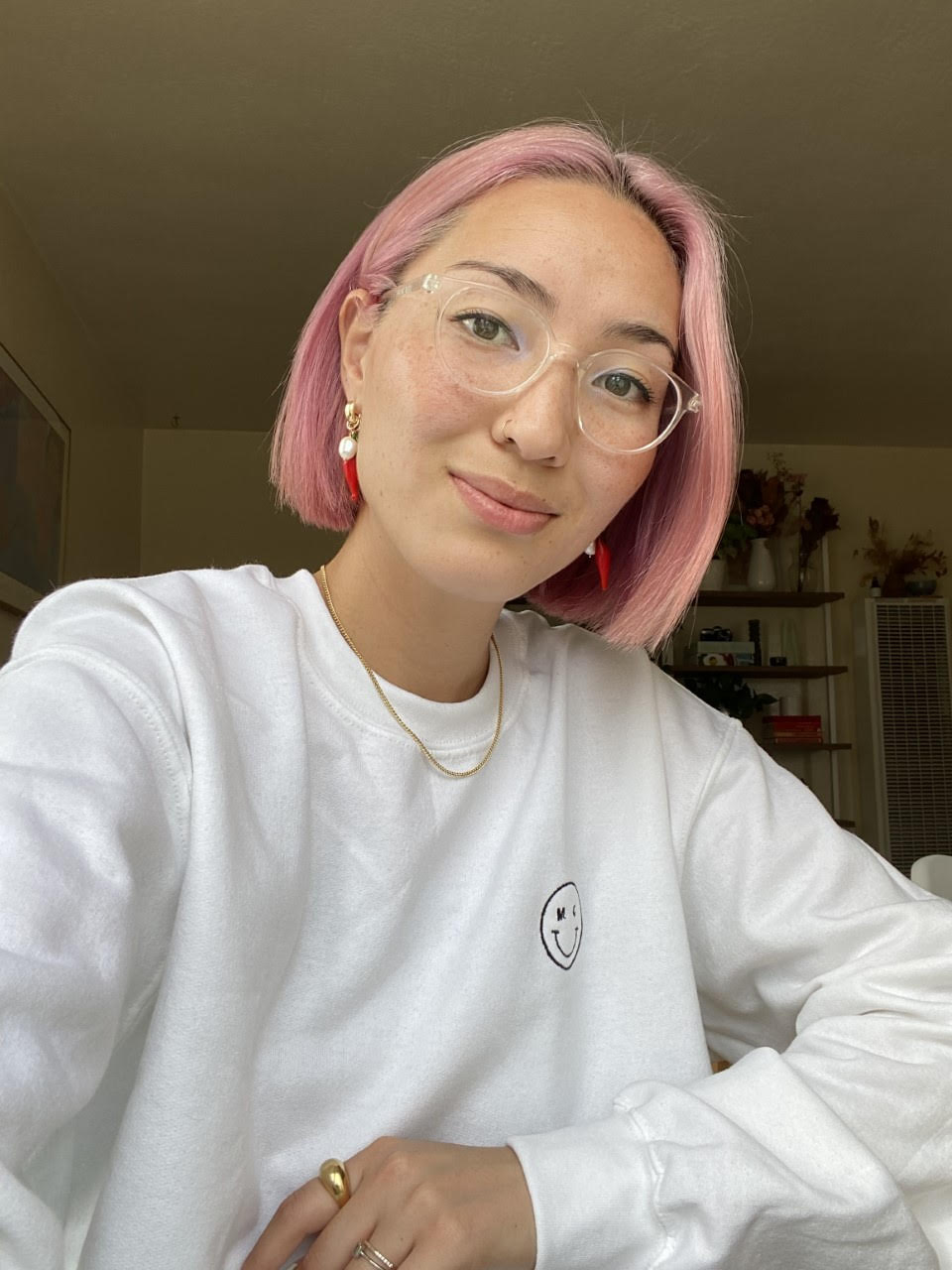 Gabby Masuda (she/her) is an outreach coordinator and mental health educator for Jewish Family Service's program Breaking Down Barriers. Here she works to destigmatize mental health in BIPOC & LGBTQ+ communities. She also a bachelor's in psychology from PLNU and has a background in working with at-risk youth and survivors of sex trafficking.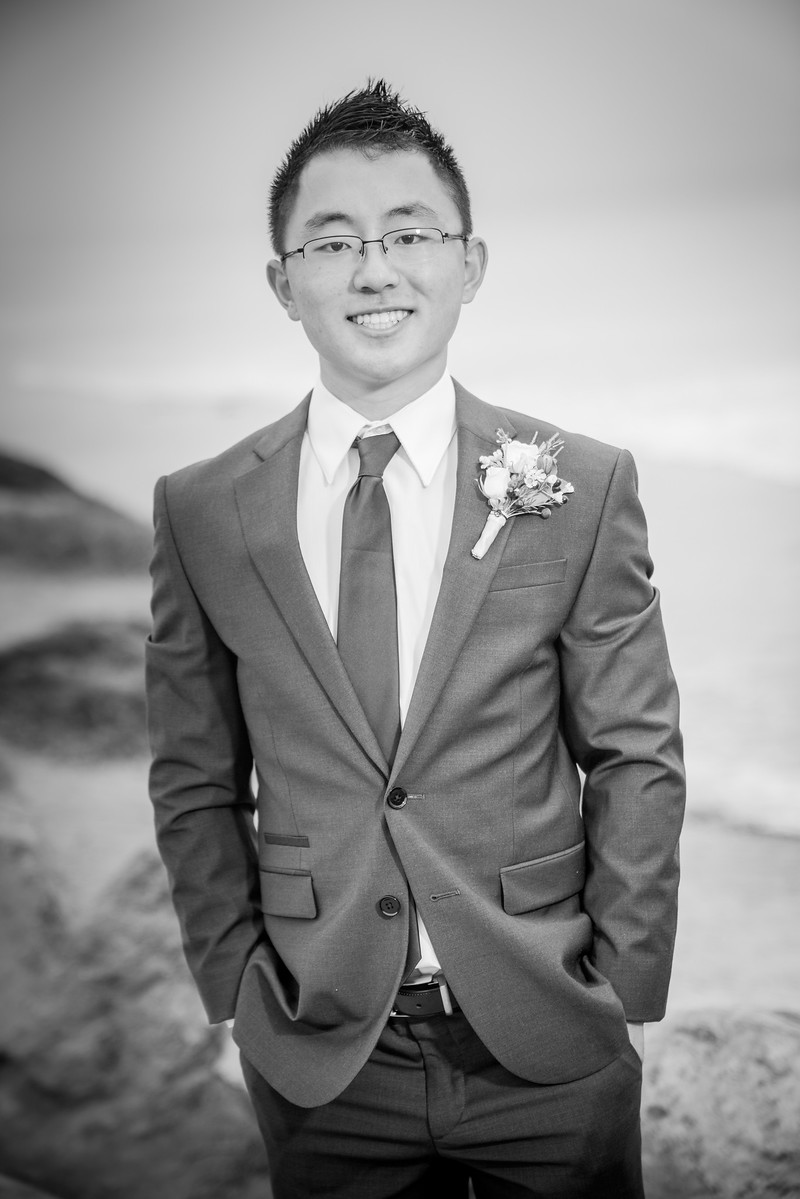 Eric Lu graduated from PLNU in 2019 with a B.S. in Engineering Physics, and has since been working as a Manufacturing Engineer at Solar Turbines, a Caterpillar Inc. subsidiary that manufactures industrial gas turbines in the 1-23MW range. Working at the Concept Vehicles Division of General Motors and on subsea communications projects at the Space and Naval Warfare Systems Center Pacific in Pt. Loma, along with the invaluable relationships built along the way, have been an integral part in the formation of Eric's professional identity. In his free time, he enjoys mountain biking, rock climbing, and scuba diving, as well as sculpting ceramic flowers, writing poetry, and learning to cook. Eric's breadth of lived experiences was a direct result of a myriad of struggles with his mental health, which he still grapples with to this day. At PLNU, Eric founded the Mental Health Awareness Club with Dr. Kris Lambert and served on the Mental Health Task Force. Eric is forever grateful for the invaluable support he receives from mental health professionals, friends, family, and Monty, his 4 year old labrador mix.
05/12/21 Youth Without a Home: How homelessness impacts students
Unsheltered youth on their own make up 12 percent of the county's total homeless population. Imagine growing up without a place to call home. How would that insecurity affect your ability to learn, establish a support network, and create a foundation for your future? The lack of basic necessities can lead to physical and psychological challenges, safety fears, and academic struggles. 
Join us on May 12th, 5-6:30 pm to hear from Afira DeVries, CEO of Monarch School, and Renatta Escobedo from San Diego Youth Services speak about the adversity youth in our community face and highlight the agency and resiliency of this population. Addressing housing, job readiness, education, and support services, this conversation will be moderated by Dana Hojsack, PLNU's Director of Community Ministries.
Wednesday, May 12
5 - 6:30 pm
*Each individual student must register and attend live in order to receive chapel credit
About our Speakers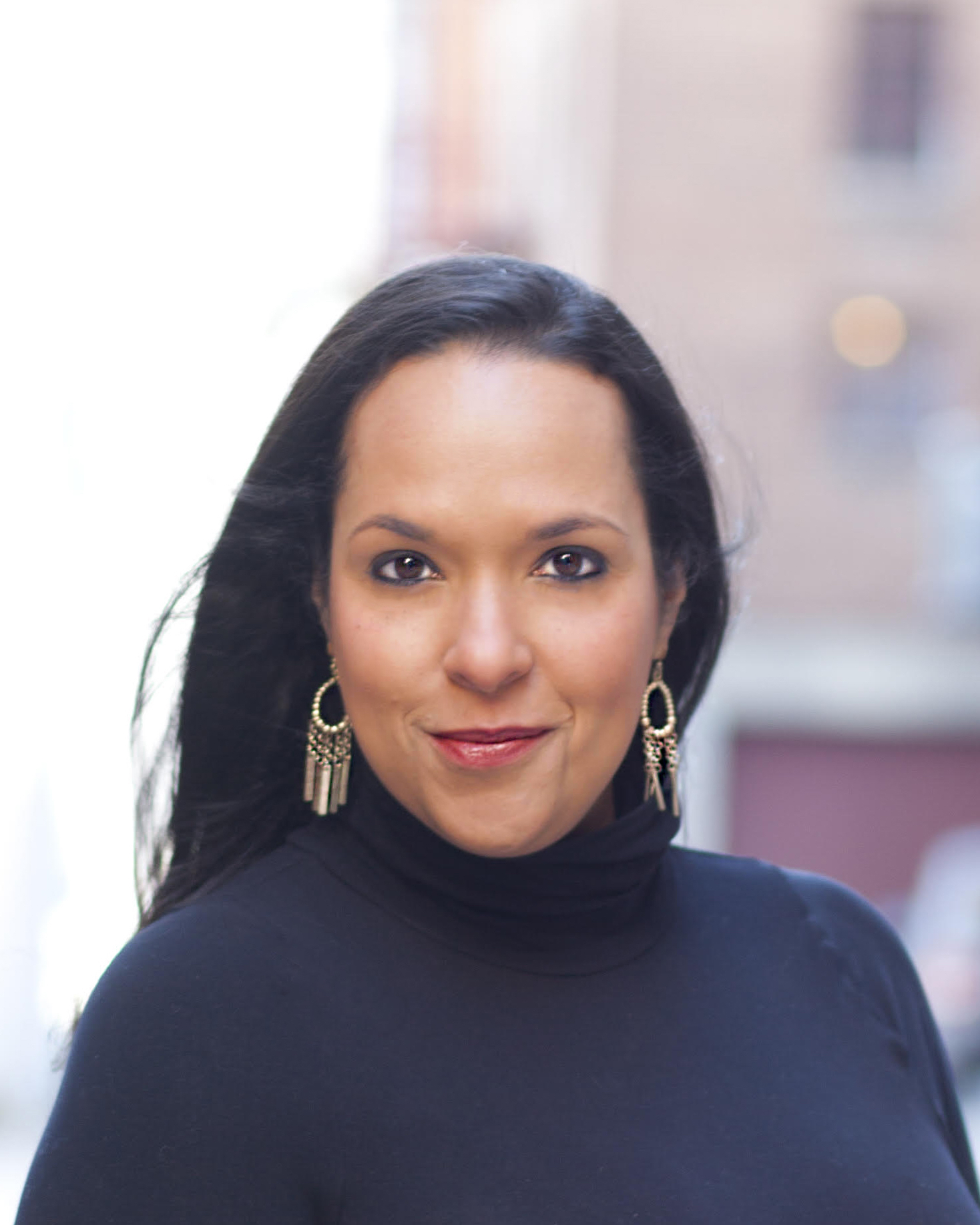 Afira has enjoyed a two-decade career as a health and human services executive, successfully leading innovation and growth for thriving nonprofit organizations. She is the President and CEO of the Monarch School Project in San Diego, CA. Prior to her current role, Afira served as the United States Director for the global nonprofit Spring Impact, and previously served as President and CEO for the United Way of the Roanoke Valley in Southwestern Virginia. She has generated more than a quarter-billion dollars in support of social innovation over the course of her career and has extensive development, leadership and programmatic design experience.
Afira is frequently called upon to serve as a presenter and guest speaker on a wide variety of subjects related to social justice, poverty alleviation, leadership, social innovation, consultative fundraising and design thinking. She was recognized as one of Tampa Bay's Under 40 "Up and Comers" in 2011 and was honored by the Tampa Bay Business Journal as a "Business Woman of the Year" finalist in 2014. Afira was awarded the NAACP's Citizen of the Year Award in Roanoke, Virginia in 2016.
In addition to her professional responsibilities, Afira serves on the Board of Trustees for her undergraduate Alma Mater, Averett University, Board of Directors of Local Colors, and she is a founding member of the Roanoke Valley Unites initiative. Afira and her husband Jason live with their two daughters, Ava Rosa and Amora, and their dogs Vito and Luca.
What is Monarch School?
Named by its students in recognition of the transformational power of the butterfly, the Monarch School has provided thousands of San Diego youth experiencing homelessness with opportunities to grow and thrive. Monarch serves up to 300 students each day through a unique public-private partnership between the nonprofit Monarch School Project and the San Diego County Office of Education. Since 1987, this innovative K-12 school has supported students in building productive and healthy lives.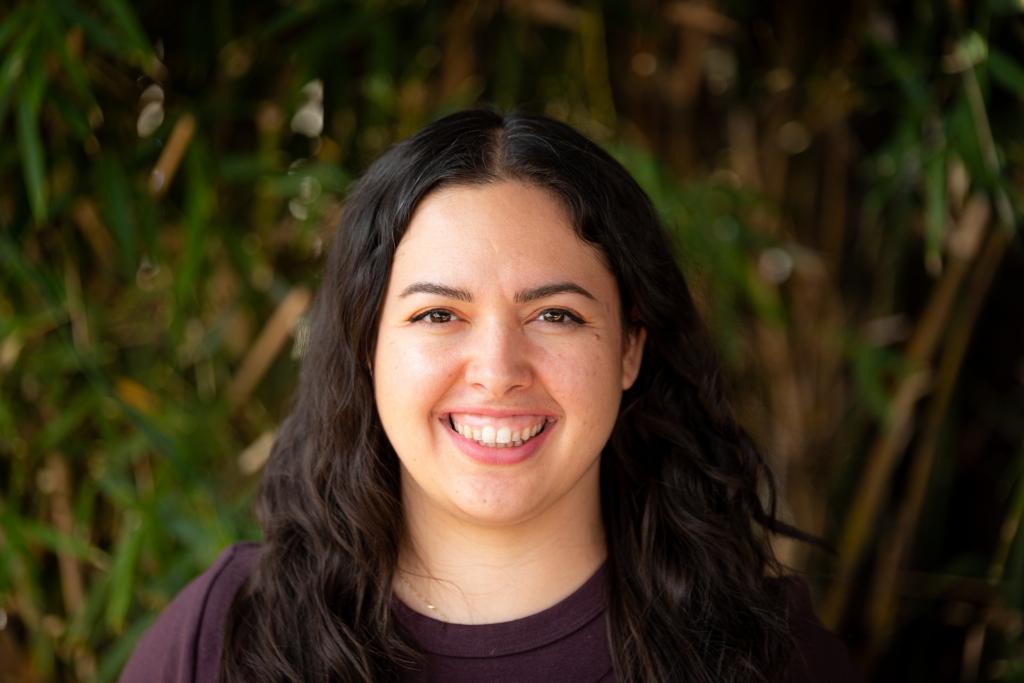 Renatta Escobedo has been involved in working with youth experiencing homelessness since 2010 when she started as a volunteer at the San Diego Youth Services Youth Emergency Shelter (formerly known as Storefront). Since then, Renatta has dedicated her education and career in working with teenagers who have experienced complex trauma and societal disadvantages. Renatta completed her Master's Degree in Expressive Arts Therapy and became an Associate Marriage and Family Therapist in 2016. Renatta has worked as a mental health clinician at a Juvenile Hall, Rape Crises Center and Counseling Cove (a clinic specializing in runaway youth/youth experiencing homelessness). In 2019, Renatta became the Program Manager of Youth Emergency Shelter coming full circle to where her journey in this field first started. Renatta is passionate about advocating to end youth homelessness, eradicating societal barriers impacting their ability to thrive in our community and empowering them to realize their fullest potential.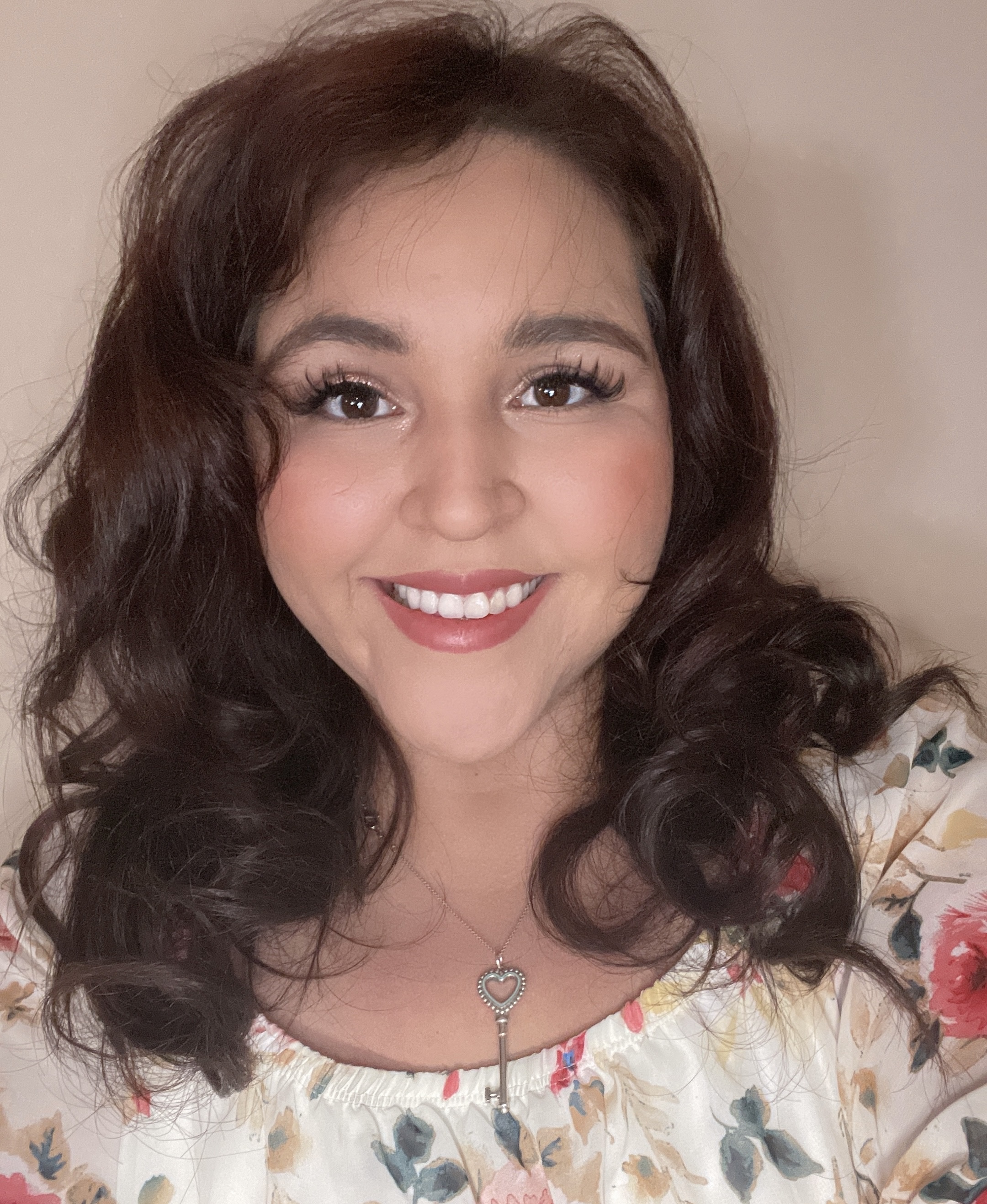 Zaira Martinez began her time at Monarch School soon after her mom had left an abusive relationship, and they were left unsheltered. Before Monarch, Zaria said that after everything she had been through, she had no aspirations for her life and felt that she could not set and meet goals. At Monarch, she found a support system in both her equally resilient peers and the excellent staff. Once she joined the College Club, she was able to picture herself continuing her education and finding a way to elevate herself from where she had begun. Zaria graduated from Monarch School in 2014. Following her graduation, she enrolled at San Diego City College, where she worked as a PEER Advocate for the on-campus Mental Health Center. There Zaria found her passion for Social Work and reducing the stigma surrounding mental health in her community. She later transferred to San Diego State University's School of Social Work and earned her Bachelor's degree in 2020. She now works at San Diego City College's Homeless/Housing Insecurity Program as the Project Assistant and Case Manager. Her future goals are to receive a Master's in Social Work so that she can work in a clinical setting. 
09/15/21 Social Reform Through the Lens of our Faith
We are excited to launch the 21/22 Cup of Culture Series with a conversation led by Brent and Heather Ross. They will challenge us to consider how our faith can guide our perspectives about justice and shape our responses to injustice.
Wednesday, September 15, 2021
5 - 6:30 p.m.
Live in The ARC on campus or Livestream through Zoom
Please register for each event to receive your unique link to join.
About our Speakers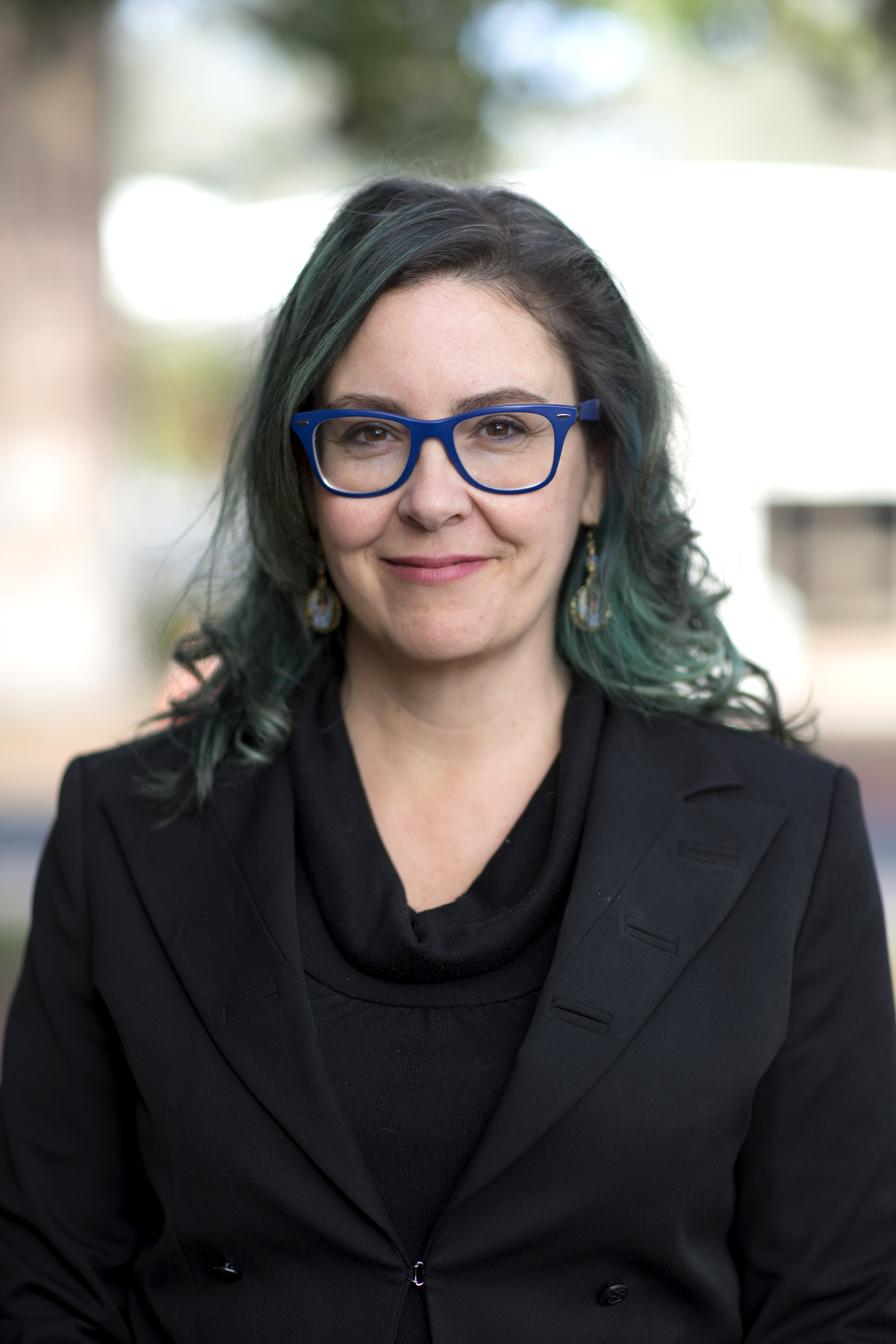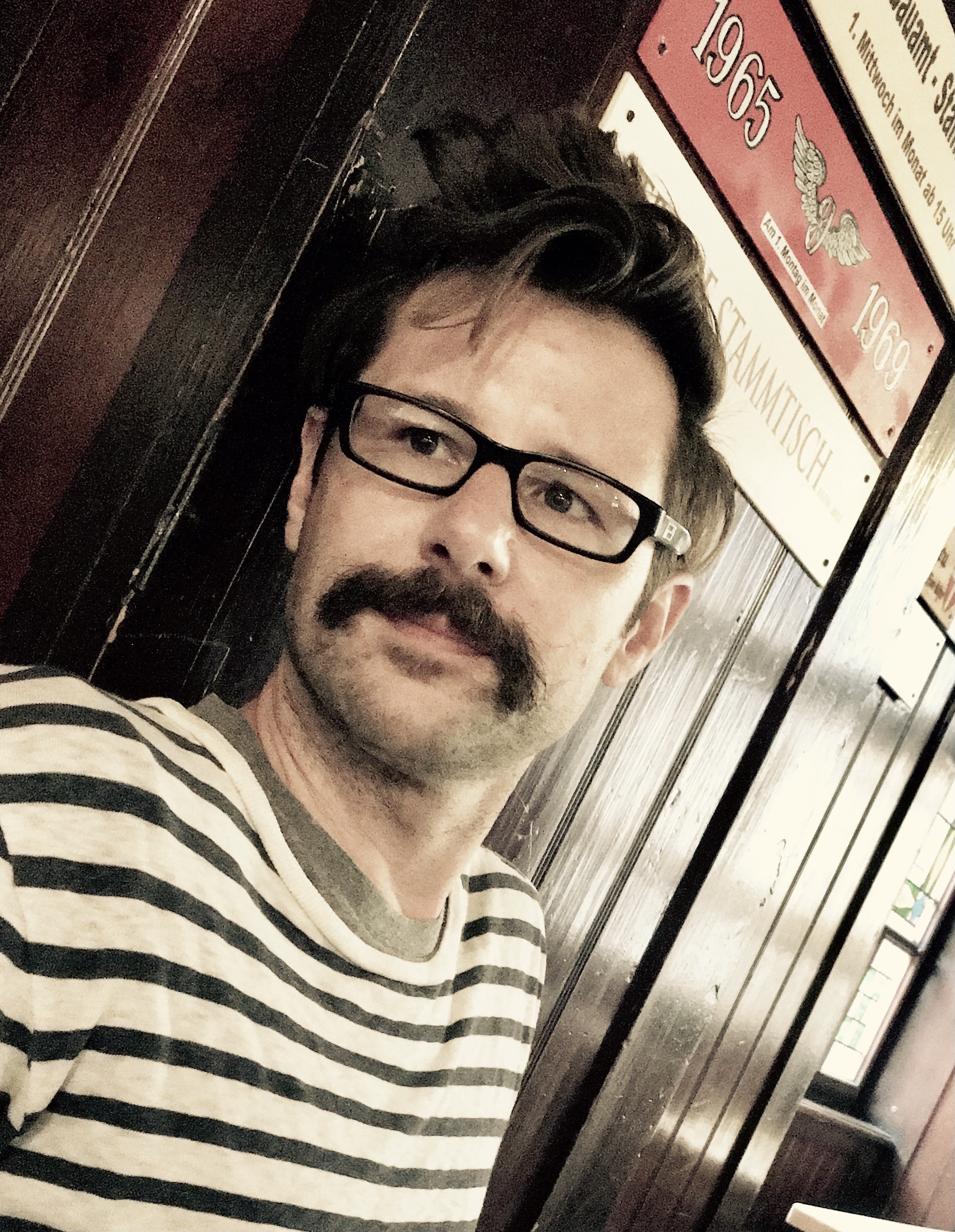 Heather teaches the history of philosophy at PLNU with a particular focus on ethics, feminist theory, and the philosophy of education.
Brent is the Lead Pastor at Normal Heights United Church, a fully open and affirming congregation. His work there is primarily focused on using the church building as public space for the good of the neighborhood and helping folks find the sacred in the ordinary moments of life. 
10/20/21 Anti-Racism and Police Reform
Wednesday, October 20th from 5:00-6:30pm
About our Speaker Genevieve Jones-Wright
Founder, Motivation.In.Action (MIA)
Co-founder, Just and Moral Governance (MoGo)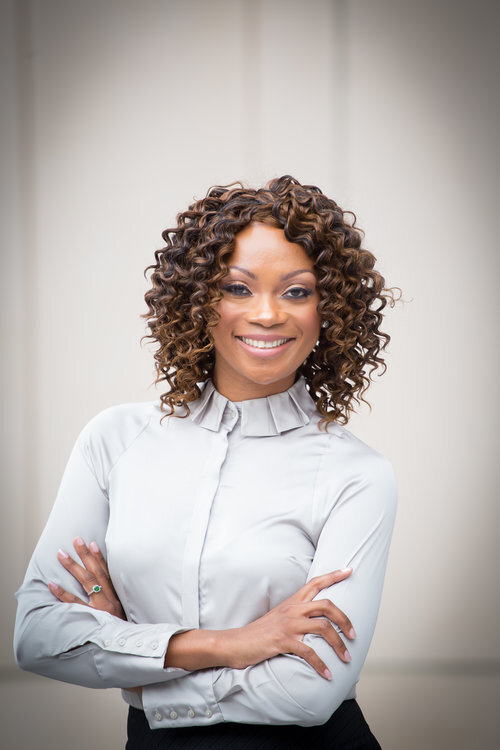 Genevieve is the founder of Motivation.In.Action, a board member of the David's Harp Foundation, and a volunteer attorney for the California Innocence Project. She is also the President of the  Earl B. Gilliam Bar Association. She proudly served San Diego County as a public defender from 2006-2019. She currently serves as the founding Executive Director of Community Advocates for Just and Moral Governance (MoGo) - an impact litigation organization that works to hold Government accountable to all people, especially those who have been disenfranchised. She sits on San Diego's Commission on Gang Prevention and Intervention and is a volunteer legal reviewer for the California Innocence Project. On March 21, 2021, she was inducted into the San Diego County Women's Hall of Fame in recognition of her transformative activism. 
11/17/21 Immigration Reform
We are looking forward to hearing from Donna Duvin and Mohamed Dibsy from International Rescue Committee San Diego for our November Cup of Culture. They will speak to the plight of those coming to our communities, the special traditions and memories that they have been forced to abruptly leave behind, and the rich contributions that Afghan evacuees and other refugees can bring to our communities. We will reflect on how we can not just help these newcomers, but consider the equal exchange of learning that can occur when coming as learning partners in this experience.
This month's conversation is sponsored by sponsored by PLNU's Ministry with Mexico and the Department of Literature, Journalism, Writing and Languages.
Wednesday, November 17th, 2021 from 5:00-6:30pm
About our Speakers
Donna Duvin
International Rescue Committee in San Diego, Executive Director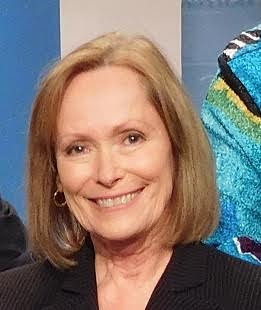 Founded in 1933 at the urging of Albert Einstein, the International Rescue Committee was launched to assist those fleeing Nazi Germany.  Today, with a presence in over 40 countries, the organization responds to the world's worst humanitarian crisis.  Each year, the International Rescue Committee also successfully resettles escaping refugees in 29 U.S. cities, including San Diego where the IRC works closely with other community partners to help those who've fled violence, torture, or persecution to rebuild their lives. 
Donna Duvin currently serves as Executive Director for the International Rescue Committee in San Diego.  Her professional nonprofit career spans over 25 years, including a Peace Corps assignment developing health and welfare programs in Tonga and leadership roles in humanitarian response organizations which elevated and advocated for vulnerable populations in urban and rural settings.  Her experience also includes 17 years in managing domestic and international emergency response as CEO and Regional CEO for American Red Cross. 
In 2015, Donna first joined the International Rescue Committee as its Executive Director in Dallas, with oversight of the agency's three offices in Texas.  In 2018, she proudly joined the IRC's flagship office in San Diego as its Executive Director. In this position, Donna oversees the IRC's San Diego-based operations, which helped over 8000 refugees, asylees, asylum seekers, secondary immigrants, victims of human trafficking, and low-income individuals to rebuild their lives and thrive in San Diego County in the past year. 
Donna holds a graduate degree in Nonprofit Management.  Her work has been recognized for building coalitions that strengthen community resilience and creating sustainable solutions to complex social problems.  
---
Mohamed Dibsy 
International Rescue Committee in San Diego, Development Coordinator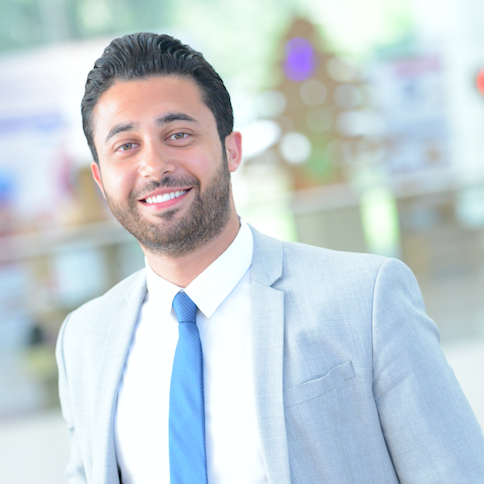 Mohamed has over seven years' experience in nonprofit organizations and business development. He earned his bachelor's degree in business management from Lebanese International University in Beirut. Mohamed currently works as Development Coordinator with the International Rescue Committee enhancing program visibility, fundraising, and collaborating with key stakeholders within the community. Mohamed previously focused on developing small and medium enterprises with the IRC Small Business Development Center. He provided business owners support by creating business plans, building marketing strategies, and applying for COVID-19 relief grants. 
Prior to the IRC, Mohamed worked for the United Nations Industrial Development Organization and Expertise France in Lebanon, where he implemented cluster development and private sector development projects funded by the European Union. The projects assisted craftsmen workshops by providing creators with managerial and technical training as well as market access to create new business and job opportunities. Mohamed speaks Arabic, French, and English – his life ambition is to support marginalized populations domestically and internationally.
02/16/22 Human Trafficking: The Fight Against the Legalization of Prostitution
The first Cup of Culture of 2022 is this month! Join us on February 16th for a conversation on the fight against legalized prostitution. Sarai Smith-Mazariegos will be discussing local and nationwide efforts to legalize prostitution, offering deeper insight into how anti-trafficking advocates believe full decriminalization of the industry will increase exploitation.
Wednesday, February 16, 2022 from 5:00 - 6:30 pm
About our Speaker
Sarai Smith-Mazariegos
Founding Executive Director of S.H.A.D.E. and Co-Founder of M.I.S.S.S.E.Y.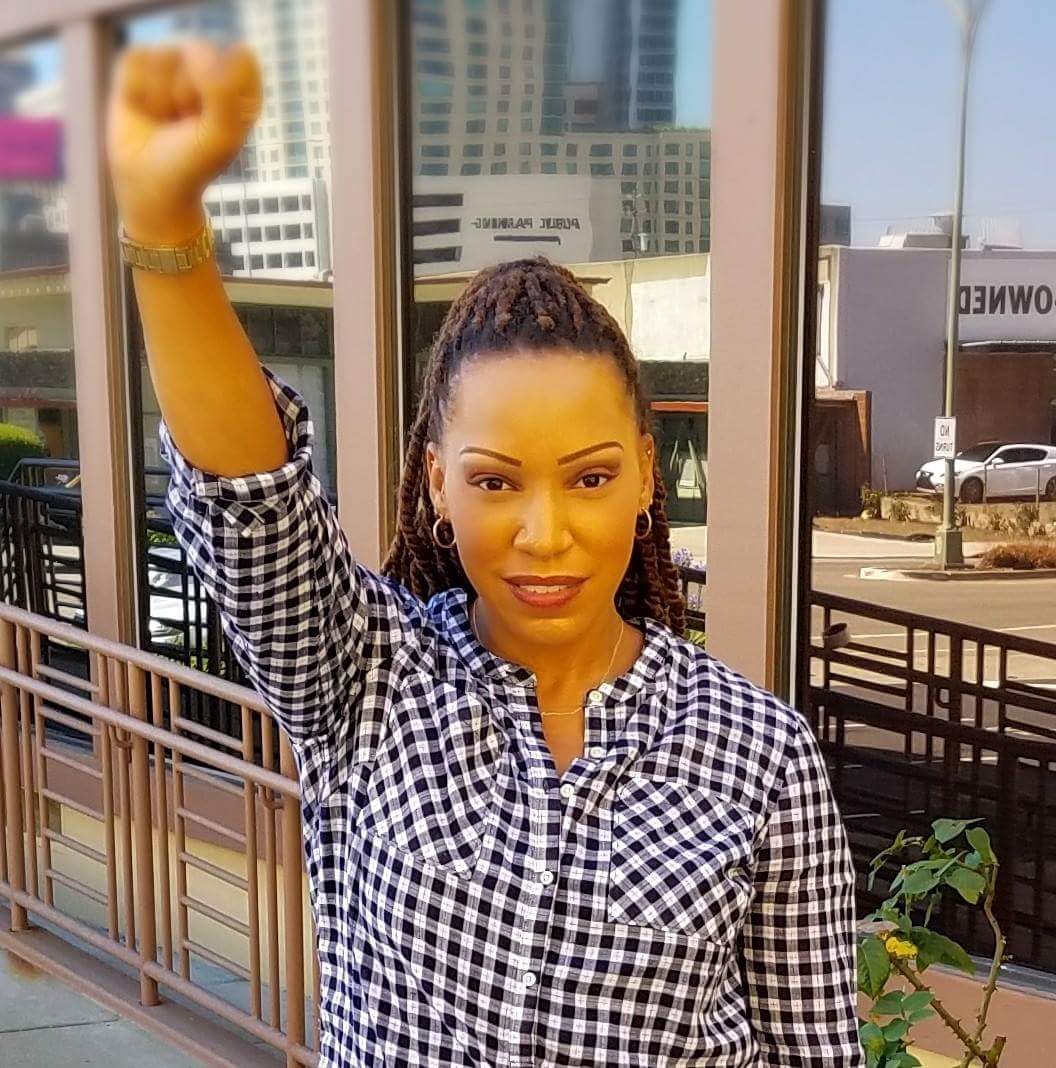 Sarai has been helping high risk youth in various capacities for over 17 years and has achieved groundbreaking strides in her field. She has worked with survivors of domestic violence, sex trafficking, runaway/homeless youth, foster care/probation minors, group homes/shelters, juvenile courts, and the last 15 years supporting CSEC-specific services. Sarai is a specialist in crisis intervention and trauma informed care services for women and children who have experienced sexual abuse. She has extensive knowledge in residential and direct services management, victimology, youth development, program and resource development, community building through awareness and teach in events, advocacy in addressing gender violence, and social injustice with young girls.
She is a member of the Executive Committee San Francisco Mayor's Human Trafficking Task Force, Program Committee of San Francisco Collaborative Against Human Trafficking, member of SBCEHT-No Traffick Ahead, AC United, CEASE (Cities Empowered Against Sexual Exploitation) Network and Former Co-Chair of Alameda County Sexually Exploited Minors Network. Sarai is also one of the four Co-Founders of MISSSEY and former Chairwoman for MISSSEY's Board of Directors. She was previously the Youth Support Center Site Supervisor & CSEC Program Coordinator for Alameda Family Services-DreamCatcher Runaway/Homeless Youth Services Division, where she managed a support center, provided a variety of support services to high risk youth, and coordinated the development of the first Alameda County CSEC Home (Nika's Place) with the same non-profit.
Sarai has designed trainings and trains law enforcement, service providers, health care professionals, teachers, etc. on prevention, how to effectively engage and provide trauma informed care services to victims/survivors of sexual exploitation. She is also Founder of Survivors Healing, Advising and Dedicated to Empowerment (S.H.A.D.E) Movement – which is a survivor run consulting, advocacy human trafficking organization, providing trainings, court advocacy, crisis intervention-victim/survivor advocacy, program and policy development, awareness events, research and survivor leadership. Sarai feels that her own personal experience as a survivor of child commercial sexual exploitation has been a motivation and true education in being able to thrive in her journey to help other fellow survivors free themselves. 
03/16/2022 Advocacy and Social Reform: Moving from Passion to Action
Wednesday, March 16th from 5:00-6:30pm
Advocacy and Social Reform: Moving from Passion to Action
Conversation facilitated by Tre Watkins of PLNU Career Services. 
About our Speaker Michael Mata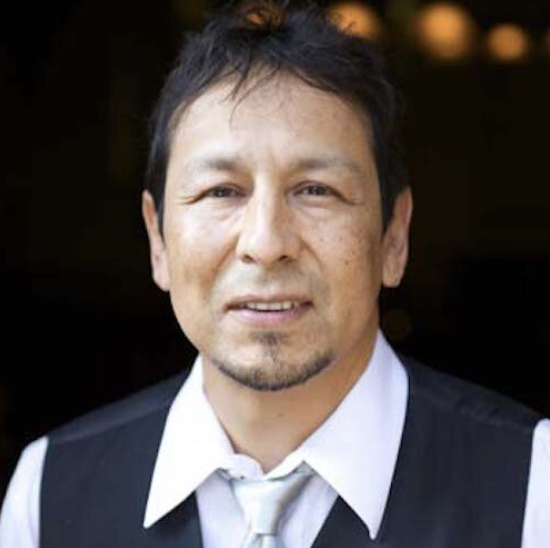 Michael A. Mata brings to the event his experience of nearly four decades in urban pastoral work, theological education, urban planning, and community building. He has conducted research, workshops, seminars, and courses across the globe on the positive role of the faith community in effecting holistic change in urban contexts. Most recently he was the director of the graduate program in Transformational Urban Leadership at Azusa Pacific University. His prior assignments have included the Tools for Transformation Director for World Vision U.S. Programs, the Mildred M. Hutchinson Assistant Professor of Urban Ministry, and Director of the Urban Leadership Institute at the Claremont School of Theology. 
Currently, he is the Director of Network Engagement & Leadership Development for TogetherLA (a movement of pastors, church leaders, and people of faith seeking to tangibly love their city); Visiting Professor of Urban Studies and Theology at the Nazarene Theological Seminary; and as an ordained minister serves on the pastoral team of Los Angeles First Church of the Nazarene (a multi-ethnic/multi-congregation church with a highly regarded community program). Michael is a PLNU alum.