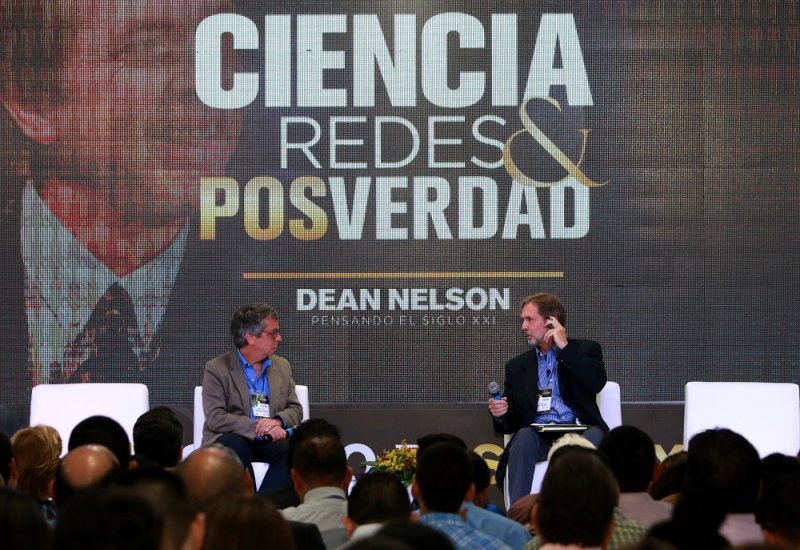 Dean Nelson was invited to be one of the keynote speakers at La Universidad Autonoma del Caribe, in Barranquilla, Colombia in August, at an annual conference titled Thinking in the 21st Century.
Other keynoters were former Mexican President Vicente Fox, and the 2011 Nobel Peace Prize winner, Tawakkol Karman of Syria.
The topic of this year's conference was "Post-Truth".
Nelson was asked to speak one day on Post Truth and the News Media, and another day on Post Truth and Religion. More than 1,000 people from throughout Colombia attended the event.