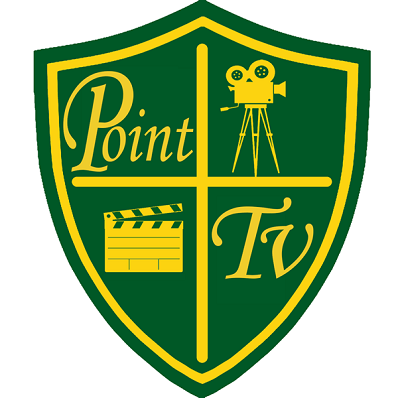 PRESS RELEASE
Point Loma Nazarene University
Contact: Natalie Mooney
Advisor: Alan Hueth & Lynn Walsh
Date: April 24, 2018
Written by: Natalie Mooney
Join us at Point TV's Student Film Festival
You are invited to Point TV's annual TV & Film festival, The Glammy's. The event will take place in Saloman Theatre April 26, 2018 and will include screenings of student-produced TV shows and films followed by an awards ceremony.
Light snacks and refreshments will be provided. This is a formal event so dress your best for the red carpet.
Point TV has been putting on the TV and Film festival every year since 2004. The first year the event started, Dr. Alan Hueth planned the festival for the screening of PLNU's first short film and it has continued every year.
Over the years, Dr. Hueth has allowed more student involvement with the preparation of The Glammy's by allowing the Point TV Station Manager to plan the festivities. This year Station Manager Eliza Jason has planned the event.
"If you like movies, come and see the short films that your fellow students are making," Rick Moncauskas, Media Operations manager and PLNU Adjunct professor, said. "Someday some of them hope to be filmmakers that will make films that you go to the movies to watch."
This year's Glammy's Festival will feature the best of Point TV's shows including Spill The Beans and Acoustic Showcase. The event will als feature student short films and music videos. Additionally, the night will showcase the best of our TV News shows, Coastline News and Loma Sports Tonight.
Along with watching all of our great student-produced films and TV shows, there will also be an awards ceremony after. This year, PLNU Senior Media Communication major, Nick Macedo, will host the event.
"I'm very excited to host the 2nd Annual Glammy's for Point TV," Macedo said. "It's been an honor to serve Point TV in different positions over the years and I've never had the opportunity of hosting an event like this so there is a lot of energy surrounding my performance. I'm also excited to be the one paying recognition to my friends that have worked so hard on these projects as well as awarding them for it."
This event is welcome to all, so bring your friends and family members to laugh, cry, and recognize all the hard work Point TV does over the year.
For more information regarding this release, the Point TV Professionals Unit, or anything Point TV related, please contact Alan Hueth at alanhueth@pointloma.edu or Natalie Mooney at nataliemooney3367@pointloma.edu