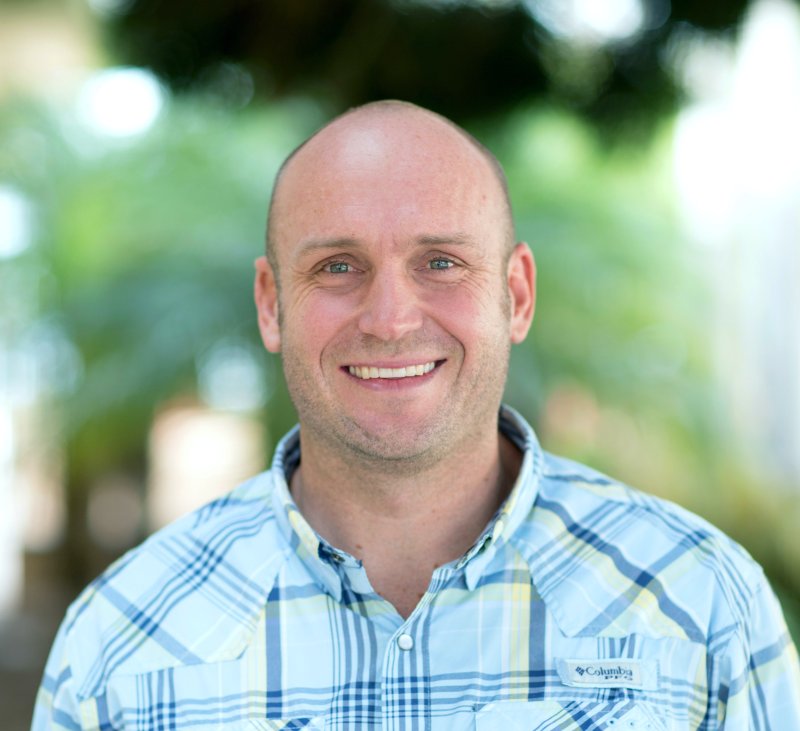 This morning, our friend and faculty colleague, Dr. Ryan Botts, passed away from sudden cardiac arrest related to a rare heart condition that had affected him the last two years. Ryan and his wife Nikki were both teaching from home today. Dr. Botts collapsed at the end of a meeting with a student and Nikki, who was teaching in another room, was able to be with him. We grieve this tragic and untimely loss of our friend and join together in prayer and support for Nikki, the immediate family, and the entire extended PLNU family.
Dr. Botts was known throughout the university community as a gifted teacher, research collaborator, mentor, colleague, and friend. Ryan came to PLNU in August of 2010 as a faculty member in the Mathematical, Information and Computer Sciences Department. Prior to joining the PLNU faculty, Ryan earned his PhD in Mathematics from Ohio University where he also received the Ohio University Graduate Assistant Outstanding Teaching Award and chaired the Graduate Student Senate Grant Committee. Dr. Botts directed several PLNU student summer research and honors projects, and was instrumental in expanding cross-departmental research collaboration among faculty.
Ryan's influence and engagement with students, colleagues, and friends represented the best of the Point Loma community and he will be greatly missed. Ryan's broad research interests included the applications of statistics, bioinformatics, and machine learning to solving real-world problems. One such problem involved studying the genomic sequences of antibiotic resistant bacteria to better understand the contamination found in urban wetlands. He most recently used his interest in computing to optimize some NIH plans for medical face shields for printing on PLNU's 3-D printers. Many medical facilities in Tijuana benefited from this project. Ryan engaged students in his many projects and his work on a wide variety of interdisciplinary problems and research enabled him to train the next generation of interdisciplinary scientists.
Ryan came from a family of craftsmen. During his high school and college years Ryan and his brother worked with their father in the family contracting business in Paso Robles. Ryan became a skilled carpenter and his woodshop was one of the places that brought him great joy. Ryan also loved the outdoors and exercise in all forms, and he was in fact a true Iron Man with the key chain to prove it. 
In this time of loss and grief, please join us in prayers of comfort and peace for Nikki and all who grieve the loss of our friend and colleague, Dr. Ryan Botts.