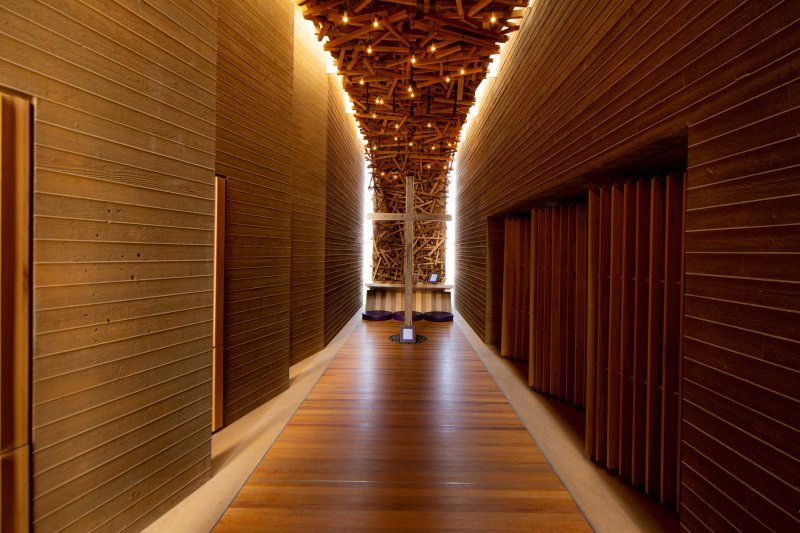 Point Loma Nazarene University has received a grant of $1,000,000 to help establish a Ministerial Coaching Initiative. It is part of Lilly Endowment Inc.'s Thriving in Ministry, an initiative that supports a variety of religious organizations across the nation as they create or strengthen programs that help pastors build relationships with experienced clergy who can serve as mentors and guide them through key leadership challenges in congregational ministry.  
The central purpose of the Ministerial Coaching Initiative is to provide professional developmental coaching to pastors while also providing tailored training that addresses the specific leadership challenges these pastors encounter. This initiative aims to do so via a personal and cohort coaching model, encouraging peer-to-peer connection and resourcing between pastors. The PLNU Center for Pastoral Leadership is excited about the potential to further its mission to resource pastors and partner with them in ministry.
"We really hope the unique model and approach we are taking via peer-to-peer resourcing and developmental coaching will help pastors navigate the unprecedented challenges they face today with congruence, authenticity and courage," Derek Taylor, Associate Director of Strategic Initiatives and program director for this initiative.
Thriving in Ministry is part of Lilly Endowment's grantmaking to strengthen pastoral leadership in Christian congregations in the United States. This has been a grantmaking priority at Lilly Endowment for nearly 25 years.
"Leading a congregation today is multi-faceted and exceptionally demanding," said Christopher L. Coble, Lilly Endowment's vice president for religion. "When pastors have opportunities to build meaningful relationships with experienced colleagues, they are able to negotiate the challenges of ministry and their leadership thrives. These promising programs, including the PLNU Center for Pastoral Leadership's Ministerial Coaching Initiative, will help pastors develop these kinds of relationships, especially when they are in the midst of significant professional transitions."
Lilly Endowment Inc. is an Indianapolis-based private philanthropic foundation created in 1937 by three members of the Lilly family - J.K. Lilly Sr. and sons Eli and J.K. Jr. - through gifts of stock in their pharmaceutical business, Eli Lilly & Company. While those gifts remain the financial bedrock of the Endowment, the Endowment is a separate entity from the company, with a distinct governing board, staff and location. In keeping with the founders' wishes, the Endowment supports the causes of community development, education and religion. The Endowment maintains a special commitment to its hometown, Indianapolis, and its home state Indiana. Its grantmaking in religion focuses on supporting efforts to strengthen the leadership and vitality of Christian congregations throughout the country and to increase the public's understanding of the role of religion in public life.