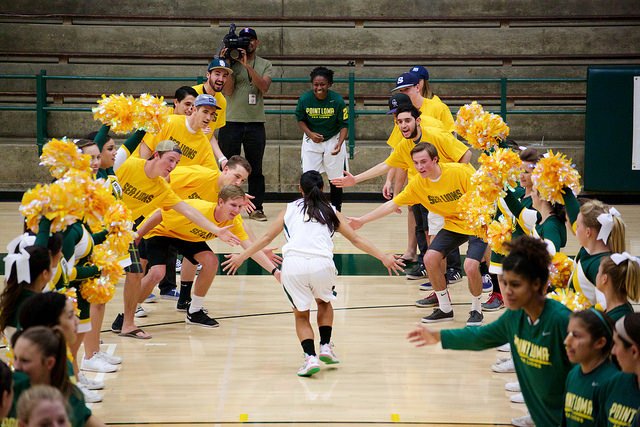 PLNU has been named one of best schools in the U.S. for student-athletes, according to Next College Student Athlete (NCSA), the country's largest and most successful college athletic recruiting network.
PLNU Athletics ranked #12 overall in NCAA Division II among the 2018 NCSA Power Rankings. Point Loma was also recognized in the following areas:
 #4 in Women's Volleyball – Division II Programs
#5 in Women's Soccer – Division II Programs
#5 in Men's Soccer – Division II Programs
NCSA Power Rankings offer a comprehensive analysis of the top NCAA and NAIA programs across the country. Colleges and universities are ranked overall and broken out by division and sport into the Top 50 or Top 100 schools for 2018.
For the first time, NCSA Power Rankings were calculated using proprietary NCSA Favorites data representing the schools chosen by the over 2 million student-athletes on the NCSA network.
Additionally, rankings are determined by general academic rankings based off of U.S. News and World Report Best Colleges as well as IPEDS graduation rate rankings.
"At NCSA, we believe the most important part of the recruiting process is finding the right college fit for each student-athlete. Being a collegiate student-athlete is about more than sports, it is also about getting a degree that will set you up for success later in life. The NCSA Power Rankings are a valuable tool that can help student-athletes find exactly what they're looking for in a school."

Lisa Strasman, NCSA President
NCSA Power Rankings were first developed over a decade ago to help student-athletes and their families narrow their college search and find the right school to achieve academic and athletic success. 
View the complete list of 2018 College Power Rankings.