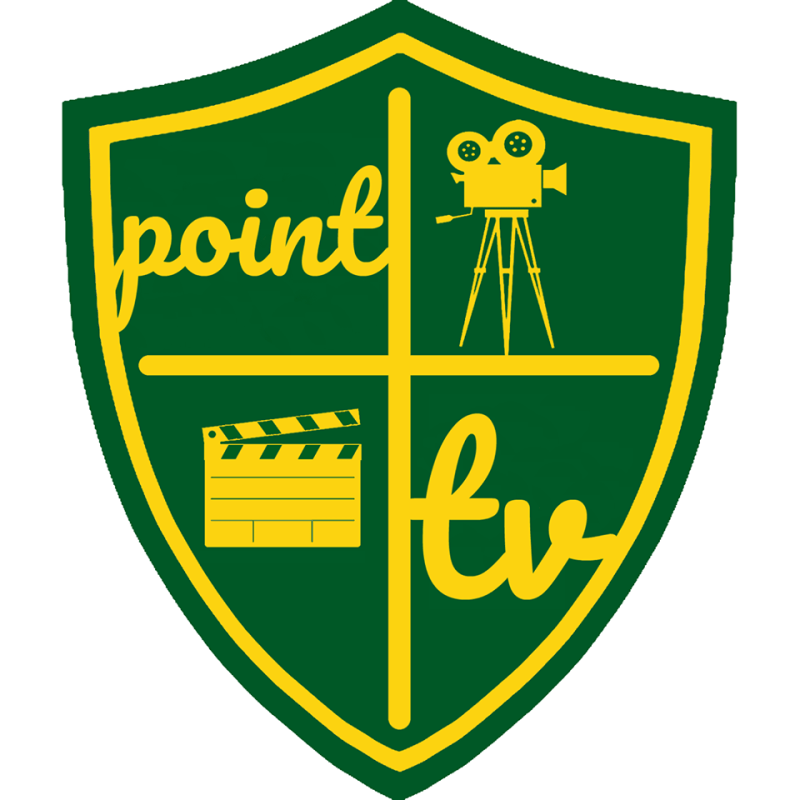 PLNU'S STUDENT-RUN POINT TV CHANNEL ANNOUNCES STUDENT LEADERS
Each semester, a group of dedicated students form the leadership team for Point TV. These students mentor underclassmen, organize studio productions, create and distribute press releases about the station, and keep the studio up and running. Each management position is paid, and the students are under the direction of Dr. Alan Hueth, who oversees all production pitches and studio activities. Below are descriptions of each management position, along with the student holding each role this semester.
Station Manager: Acacia Laliotis and Jakob Kleist
Organize all studio productions with shoot times, production schedules, due date coordination
Oversee all studio equipment check-in/check-out
Manage all studio-related events like the Glammy's, Film Forum
Collaborate with Dr. Hueth about productions, events, schedules, and other management positions
Production Manager: Carter Wood
Provide oversight, supervision, and/or assistance with all technical studio and field production projects for Point TV
Technical support for COM 2043 production competencies 
Ability to train and mentor others on the fundamentals of the technical field and studio production
Social Media Manager: Sommer Fox
Provide oversight and supervision of presentations of all content and publicity for the Point TV websites
Responsible to assist (as writer, shooter, reporter, editor, etc.) Point TV Publicity Manager and crew package-story projects
Oversee all content published on Point TV social media pages (Facebook, Instagram, YouTube channel)
Coastline News Manager: Alexis Faust
Provide oversight and supervision over the completion of the content for the Coastline News show
Includes all producer tasks related to the pre-production, production, and post-production process
Must mentor and train potential future show managers
Publicity Manager: Brooke Sargent
Responsible for revealing and promoting the people, projects, activities, and events of Point TV
Responsible for producing six press releases related to the productions, events, people and work of Point TV
Responsible for distributing all material to Point Weekly editor, school faculty, Social Media Manager for online distribution
Point TV publishes all content on the Point TV YouTube Channel. Each studio production can be found on the channel, as well as information about studio events and productions on the Point TV Instagram and Facebook pages.
Students are encouraged each semester to pitch new production ideas, whether they be recurring shows, one-time projects, or even music videos. Dr. Hueth oversees the approval of each pitch, and students can sign up for crew positions once a project has been cleared for production. Below are each of this semester's Point TV productions. Click on the title to see an example from a previous semester.
Point TV Productions
There are multiple projects being produced this semester for the first time. Those include Broke College Student Hacks, Journey (a documentary that goes behind the scenes of Point TV) and three 60-second short films.
If you have any questions regarding Point TV or want to get involved in-studio productions, please contact Dr. Alan Hueth at alanhueth@pointloma.edu or Brooke Sargent at bsargent222@pointloma.edu.