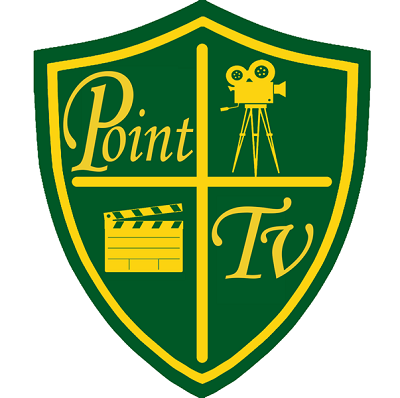 On Saturday, January 13, a student-produced commercial for Point Loma Nazarene University's Athletic Department will air on ESPN3 during the women's and men's basketball game against Hawaii Pacific University.
This is the second time the commercial will air on ESPN3 since it was produced last year. It first aired March 4, 2017. The commercial was created by The Unit, a special group of students selected based on their skills and creativity in production, directing, filming, and editing. The Unit was created by professor Dr. Alan Hueth in 2005 when he was working on a documentary and was in need of student assistance.
Riley McQuown, a PLNU Media Communication junior, said she wanted the commercial to show what the day in the life of PLNU athletes is like.
"I originally wrote a one minute script for the commercial, but the finished project was cut to 30 seconds and I am still very happy with how it turned out," she said.
The process of creating a commercial and bringing the script to life also comes with the creative help from a crew. Analise Nelson, a Media Communication junior, directed the commercial and Nicholas Macedo, a Media Communication senior, was the producer and director of photography.
"Working on this project was a lot of fun because filming sports is always a healthy challenge," Macedo said. "Getting to make something that would showcase both Point Loma's athletic program and film program to people on television was a tremendous honor that I'm very thankful for."
The Unit has produced many other projects including a short two-minute Cuisinart demonstration video, TV show pilots for Las Vegas hotel television channels, informational videos for local businesses, short documentaries for on and off-campus entities and short course introduction videos for PLNU's online MBA program courses.
"The best part of this for the students is that they get to create professional projects which generally are of a higher quality than the average student project and they can put it on their reel for future employers to see," Hueth said. "It's all about quality, if students can show quality on their resume and on their reel."
The women's basketball game tips off at 2:00 pm EST Saturday and the men's basketball game tips off at 4:00 pm EST.
For more information regarding this release, the Point TV Professionals Unit, or anything Point TV related, please contact Alan Hueth at alanhueth@pointloma.edu. 
PRESS RELEASE
Point Loma Nazarene University
Contact: Natalie Mooney
Advisor: Alan Hueth & Lynn Walsh
Date: January 11, 2018
Written by: Natalie Mooney