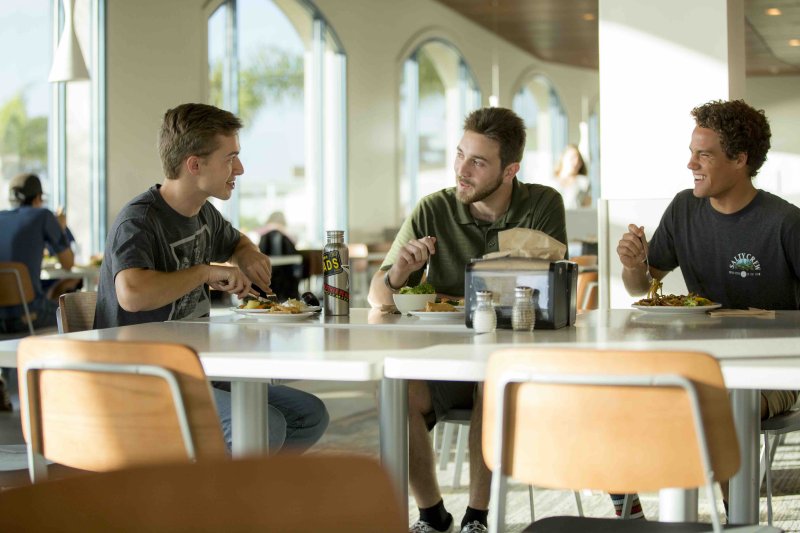 PLNU is excited to announce a partnership with our food service partner Sodexo and national organization Swipe Out Hunger to respond to food insecurity in our campus community.
Swipe Out Hunger is a leading nonprofit addressing hunger among college students. Founded by a group of friends at UCLA in 2010, Swipe Out Hunger has grown campus by campus into a national movement serving 2 million nutritious meals to date. They also promote on-campus solutions, policy and advocacy pathways, and student empowerment practices to address student hunger. In the 2020 – 2021 school year, Swipe Out Hunger provided 500,000 meals to students experiencing food insecurity across the nation.

A student's ability to focus in class, stay in school, and feel part of the campus community are threatened by food insecurity. While 1 in 3 college students faces food insecurity nationally, the stigma around being low-income and shut out from a communal space like the dining hall have kept the conversation out of mind for many college and dining administrators.

The launch of this new program would not be possible without the extensive research and efforts of Dr. Lindsay Lupo, History & Political Science Faculty and Jong Yoon, Goodwin Resident Director. Their advocacy shed light onto this issue within the PLNU community and paved a way for us to respond.

Beginning February 2, 2022, PLNU traditional undergraduate students who are experiencing food insecurity can apply for additional meal swipes in the PLNU dining hall through a Meal Request Form. Meal swipes will be allocated based on student need and will be added directly onto the student's ID card. The student will then be able to visit the PLNU dining hall for whichever meals they prefer.